After a long wait, arrives the day when you are on cloud nine with a better job opportunity in your hand. Your strenuous efforts have come to fruitarian and merriment is on the cards. But before you make the most awaited next move, you need to deal with 'Resignation' in your current job. This might seems to be one of the most relieving things before exiting; on the contrary, it becomes a challenging phase because you are being watched by not just your manager but many others.
So, when you decide to exit, here are a few tips that you must keep in mind and let this transition be a smooth journey for yourself. It is always a welcoming gesture if you let your signing off remain a memorable experience.
1. Be Confident before Exiting
Resigning from the current position is not an easy decision and before taking a big leap, be sure that you are really satisfied with this move. In the end, it's your happiness that counts. Put your papers in front of the final authority once you are sure to join the next position. Weigh the pros and cons carefully. It's not just money and salary that matters; people stick to an organisation because of the added perks in the form of benefits (such as medical benefits, maternity leaves, LTC, fringe benefits, so on and so forth). Resigning is an irrevocable decision and once you decide to leave, then the organisation will start searching for your replacement from immediate effect. And in case you make up your mind to stay, then you might end up in 'no man's land'.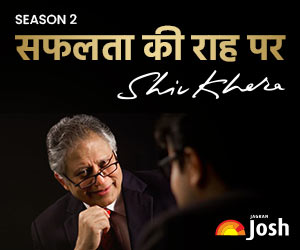 2. Inform your Manager first
When you decide to put your papers on table for resignation, take your manager in confidence first. There might be issues wherein your manager might help you and save you from exiting. After all he/she is the immediate point of contact for your work in the organisation. Before the rumours spread and reach your manager leading to a change in his perception towards you, make sure that you inform him in the first place. He will be the one who will help you in smooth transition and easy exit formalities.
Received a Job Offer? Check these 7 things very carefully in your offer letter
3. Obey the Protocol
Protocol is a mandate which you must follow in order to leave on a good note. If your organisation states that a notice period of 1 month is mandatory, then do not negotiate or force them to discharge you within 15 days. There is a larger picture that they need to take care for running a business. In case you do not follow the protocol then you might be denied the privilege to 'leaving letter'. These days 'leaving letter' is mandatory before joining the new organisation, especially with the MNCs. In addition, you might face hiccups in transition process because you refused to obey the protocol. Don't get into dirty waters before leaving. Consider it a part and parcel of your life and let your exit be a steady affair with the HR personnel as well.
Self-promotion: Follow these tips to stand out in your office
4. Suggest 'References' if asked for
Once of the best ways in which you can let the organisation remain thankful to you is by providing 'references'. In case you work in a niche domain and you exit may make the life of HR people tough while scouting for the next hiring, then do provide them relevant references. You will help two people in one go. Several organisations rely on employee referral programmes these days for hiring. This helps them hire the next employee within time and saves efforts of recruitment staff.
5. Cooperate in training your Replacement
There might be a scenario wherein your organisation might hire your replacement within no time. In such a situation, you might be entitled the responsibility of providing the requisite training to your replacement. During this time, do not get bothered or feel possessive about your belongings and job. Remember that you have relinquished this job for a better opportunity. Cooperate with the organisation before you make a transition and they will make your life easy as well.
6. Never assume 'Exit' as a trade-off for Salary Hike
Do not ever assume that you are the foundation stone of your organisation and that your 'exit' will make the company weak in knees. A company runs because of skills that are found in human resource. They might take time in finding replacement if you work in a niche domain, but eventually they will garner results with time. So when the next time you think of resigning just to get a salary hike, think twice. Even they might have some good resources in buffer as your quick replacement.
As a matter of fact, now-a-days, organisations keep training interns to save themselves from the risk of losing manpower on a short notice. They are aware of contingencies and hence they prepare accordingly so that no one can threaten their business in due course of time.
7. While on Notice Period, Work Earnestly
Notice period is the time when the organisation observes your behaviour on the vigil. If you think that you can go casual and consider it as a holiday time, then you might be very wrong. Your performance during the notice period is taken into serious consideration by both the HR Manager and your reporting head. If you wish to leave with a positive impression then do not take notice period for granted. Also remember that for the background check, your potential employer will contact your current organisation and that is where you might face issues if they did not provide good reviews of your professional conduct.
Lost your job? Then do these 5 things at earliest
8. Discharge Handover formalities properly
Be it your drawer keys, books, identity card or other belongings, if they belong to the organisation, handover all of them properly to the concerned personnel. The organisation will only make full and final payment and will provide the leaving certificate only if they are sure that you have done a complete handover of all their possessions properly.
9. Leave on Good Terms
It is a common practise that people often spread negative Vibes post resignation among co-workers. Refrain yourself from getting bogged into office politics before exiting. Your sob story won't take you ahead in life and spewing out toxic stuff about your boss, colleague, team leader etc will make you counterproductive. It is better to focus on the positive side of life and on crafting an optimistic career ahead. Another important tip is to avoid showing off your new salary to your peers around. Do not behave immaturely or give a vibe that your current job doesn't matter to you anymore. If possible share good experiences with people. Express gratitude to those who have been with you through the thick and thin times.
10. Stay Connected
The best way to nurture good feelings with your current organisation even after making an exit is to remain connected. You left a specific workplace, doesn't mean that you need to break contact with everyone associated with that organisation. You can always be in touch with people from your domain. Enhance your network so that it will reap you benefits in longer run.
You might resign from your current position out of disappointment due to low salary, bad boss behaviour, monotonous job, tedious work or any other personal reason, but it is important to understand that when you make a exit, carry this phase gracefully and leave on good terms. There are times when your employer wants to connect with you in future with better pay and profile. Leaving a positive mark always pays off. If not in one form then in the other; but undoubtedly goodness carries its own reward.
If you also have some good experiences to share during your post resignation phase, then do share with us. We would love to hear your stories as it will help others to glide through the post resignation phase smoothly.
Also Read
5 worst career mistakes you must avoid