The 36th Convocation of Thapar Institute of Engineering & Technology (TIET), Patiala, will be held today.

At this Convocation, a total of 2452 degrees are being awarded: 99 PhD, 268 ME/M Tech., 67 MSc, 41 MCA, 32 MA, 176 MBA, 60 Integrated BE/MBA and 1709 BE/BTech degrees. These cover the wide range of disciplines and specializations offered by the seven engineering departments and five schools under the institution. Degrees will be distributed over three days between Nov 21-23, 2022 as per the schedule that has already been communicated to the recipients.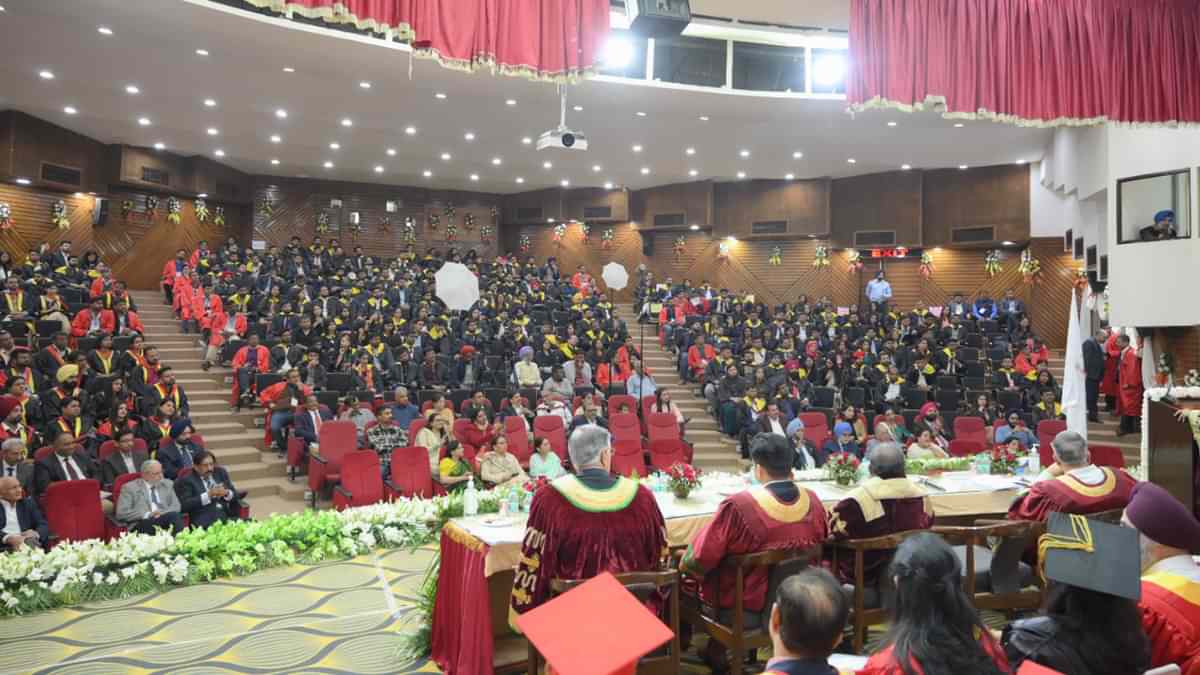 During this Convocation, a total of 42 students will receive medals/awards for their outstanding and meritorious academic, scholastic and all-round performance.
Khushleen Billing

, who has topped the list of successful candidates in all disciplines of final year B. E. examination with a CGPA of 10.00/A+, will receive the

Presidents' Medal

for the academic year 2021-2022.

The

S. Ranbir Singh Gold Medal

for the All Round Best Student for the year 2021-2022 will be awarded to

Parivansh Deep Singh

.

This year's

Prof. V. Rajaraman Computer Science & Engineering Award

will be given to

Khushleen Billing

, for securing highest CGPA of

10.00

in B.E. Computer Engineering.

The

S. Ram S. Sidhu Memorial Medal

for the year 2021-22

will be awarded to

Vishika Goyal

.
Thapar Institute also took this opportunity to honour its distinguished alum, Air Marshal Jagjeet Singh, for his significant contribution in the field of Defence and Engineering. Air Marshal Jagjeet Singh is the only Thapar Alumni who rose to the rank of a Three Star officer. He was a highly decorated officer with several honours and awards to his credit including Vashisht Seva Medal awarded by the Honourable President of India on 26 Jan 2007 and Param Vashisht Seva Medal awarded by the Honourable President of India on 26 Jan 2016.
Air Marshal Jagjeet Singh has always believed in giving back to the society and has instituted several scholarships for children including differently abled children. Post retirement from active service in the Air Force, he has served as the Senior Vice President of the Air Force Association and Vice Chairman of the Marshal of the Air Force Trust for the last six years.
Professor Prakash Gopalan, Director, Thapar Institute congratulated all the degree recipients and presented the Institute's annual report. He recognized the faculty and staff for their excellent work in ensuring that the academic and placement outcomes did not get affected despite the operational difficulties posed by the two difficult pandemic years. Welcoming the return to normalcy, Prof. Gopalan said that this is indeed the time to build on the learnings of the hybrid academic delivery model successfully deployed in the last two years, to develop newer avenues for industry-focussed exposure to Thapar students.
Thapar Institute of Engineering & Technology continues to be highly positioned in prestigious national and global educational institution rankings.
National Institutional Ranking Framework (NIRF) 2022

– Ranked 28

th

in the Engineering category and 31

st

in the University category

Times Higher Education (THE) World University Rankings 2023

– Ranked in "601-800" bracket worldwide
By Subject 2023
Computer Science: 251-300 bracket worldwide

Engineering: 401-500 bracket worldwide

QS World University Rankings 2023 –

Ranked in "1001-1200" bracket worldwide
By Subject 2022
Engineering – Electrical & Electronic: 451-500 bracket worldwide

Computer Science & Information Systems: 601-650 bracket worldwide
Referring to the institution's intense focus on research, Dr Gopalan shared some key statistics highlighting faculty and students' work in this area. Thapar Institute students had 1344 published research papers in Scopus Journals in 2021-22, and over 108 sponsored research projects are in progress. Citations, too, have grown with over 35704 citations last year.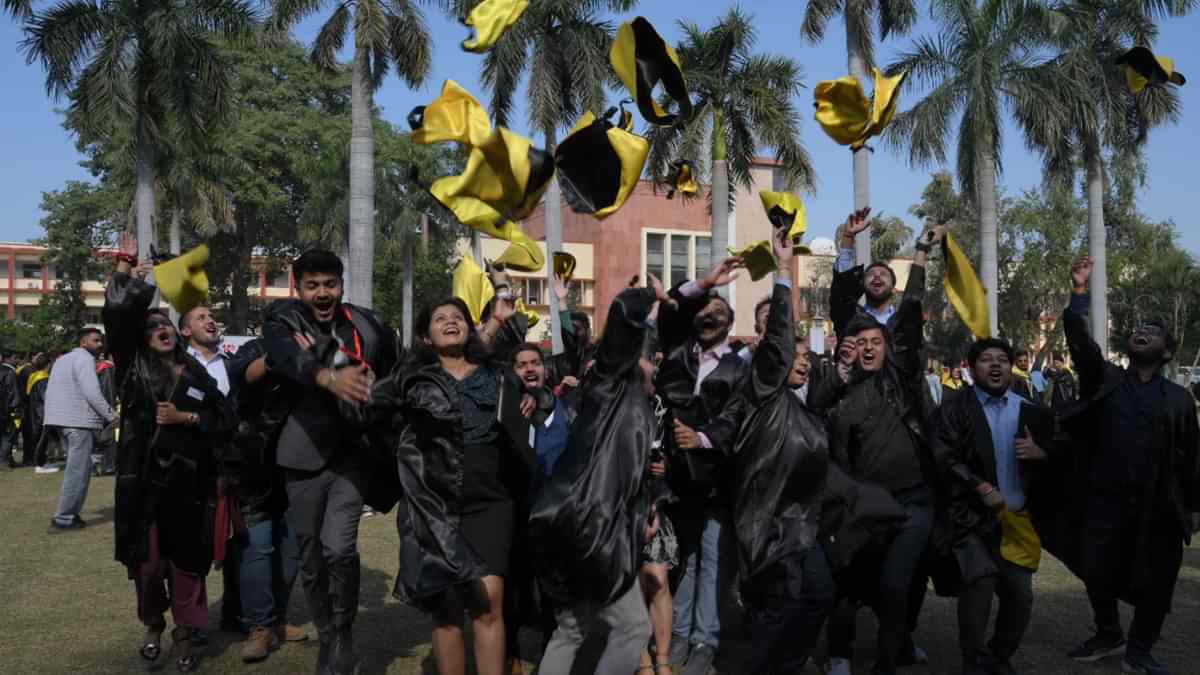 Placements have been excellent this year too, with more than 400 organizations seeking out Thapar graduates. The highest package offered for the year 2021-22 is Rs. 40 lakhs p.a. while the average package offered to the outgoing BE/BTech. and ME/M Tech students stood at Rs. 11 lakhs and Rs. 9 lakhs p.a. respectively.
Besides this, 6 Thapar graduates demonstrated their caliber through off-campus placements with global tech giants like Amazon and Google, each getting a Rs. 1 crore+ annual package.
Chairman, Central Board of Governors, Thapar Institute of Engineering & Technology, Mr. Rajeev Vederah praised these outcomes, stating that this all-round performance is a logical outcome of the exemplary research-led and experiential curriculum followed by Thapar Institute. While felicitating the distinguished alumnus, he observed that the country is poised to emerge as leading global economy in the coming decade, thus opening up a host of exciting opportunities in the core sectors even as it rapidly moves up the value chain in the IT and services sectors.
Wishing the best to outgoing students, the Chairman advised them to seek out meaningful careers that also give them the opportunity to build a great nation.
Dr. Gurbinder Singh
REGISTRAR
Note: The article is written by the Brand Desk.