Ask any working professional what do they spend their most time on in office and the answer would be a unanimous 'Email' each other. That's right, despite all the technological developments and addictive messenger apps we have today, Email still remains the most preferred mode of communication in offices across the globe. The main reason which has helped Email survive through these tumulus times is that it is considered to be official letter and holds the same sanctity in the minds of people as a signed paper document. This makes email very powerful tool of communication in office.
But, just like Spiderman, you also get a load of responsibility along with every bit of power that you get in your office. There are certain basic email etiquettes that every office goer must follow in order to make their emails seem more professional and avoid any miscommunication. Below, we have discussed 5 must follow email etiquettes that every professional must follow in their office life.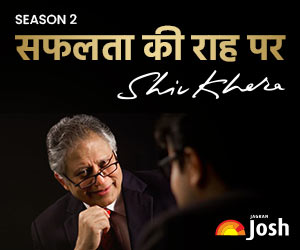 Important Emails that every professional should know to write
Know whom you are writing to!
Email stands for electronic mail and just like postal mail until and unless it is addressed correctly it will not materialize into good and effective communication. With emails giving us the ability to address many people at the same time (thanks to the CC and BCC options) it is quite possible that you might mess up addressing the email to the right person. This can lead to miscommunication, embarrassment and even leaking of information to stakeholders that have nothing to do with it. So, always cross verify whom you are addressing the mail to before sending it. If several people are addressed in the same Email, make sure that you follow the hierarchy and office protocol for the same.
Employment Tests and how to crack them during a Job Interview?
Subject line is very important
The second most important thing in your email would be the subject line. Without proper subject line, the person receiving the email would be lost to identify what the email is about. No subject line or a subject line that is not clear enough can lead to your email being ignored by your fellow co-worker leading to unnecessary delay in the office work. Also, keep your subject line crisp and precise, it has to grab the attention of the person receiving the email. In addition to this, using the right subject line also helps you to keep mails organized and find them easily in your mailbox.
Short forms are a complete 'NO'
The short forms of full-length words were improvised to be used on mobile devices where the typing space was limited. Moreover, certain apps such as twitter impose the character limit which compels people to use short forms. While using OMG and TTUL might be cool on whatsapp or messengers, when it comes to work emails that are sent from your office account, it's always better to stick to formal language. Your emails are treated as official communication and therefore needs to carry formal language and tone. Even seniors within your organization or even clients outside might read these mails; and if SMS lingo is used in it, it will give a very negative impression about you. So make sure you do not use any SMS lingo or short forms in your office emails.
6 success mantras that every working professional must follow
Keep it to the point
Remember, office emails are a communication tool they are not essay writing competition. Therefore, always try to keep your email to the point and precise. Today when everyone is loaded with work during the office hours, no one has the time to sit for an hour to read a long and boring email. Therefore, when it comes to work emails, always keep it to the point and be clear in asking what is it that you expect from them through this email? If you clutter your office emails with too much information or history and background of the issue, the person receiving the email might miss the actual point or actionable in it. Therefore, it is always better to keep your emails short, simple, crisp and precise.
Proofread before sending
Finally, coming to the most important aspect of email etiquettes at work - Proof Reading! Many professionals have had to face the embarrassment of being the joke of the office, all because they failed to proofread their mail before hitting the sent button. In the age of autocorrect and word replacement, picking the wrong word or making a typo mistake can cost you big time. Moreover, sending emails that contain grammatical errors or typos will only reflect badly upon your image in office. To err is human, but to rectify them is wise! It's better to be safe than sorry isn't it?
Top Career options that don't require a college degree
Emails were introduced in offices to make the communication easier and convenient for professionals. However, with changing times, the way we use office email has also evolved and today needs. In order to keep your emails in line with the current times and make sure that they are taken seriously by your colleagues, you must follow the simple office email etiquettes mentioned above. These will ensure that your emails are never ignored by your work-mates and also leave very little room for error or chance of miscommunication.
If you feel we have missed out on any other email etiquette or rule that officer goers must follow, please feel free to point them out in the comments section below. You can also get other interesting insights and articles about office life and corporate success mantras at www.jagranjosh.com/jobs. To get these superb articles directly in your email inbox, please subscribe to our newsletter through the link given below.
Also Read:
Working Mom Mantras: Balancing work and career