For overall development of kids, it is important that parents focus and constructively plan the time that kids spend beyond the school hours. In school kids are usually under the surveillance of teachers. At other times thay are busy with their friends in extra curricular activities. But when they arrive home, they have ample amount of time to acquire mischievous tricks and tactics.
So here are five ways that will help you groom your kids to succeed in life beyond school:
1. Read together
Reading is a fundamental skill that kids must acquire at an early age. Reading along with the kids helps them improve their speech and pronunciation of words. So when the next time your kids speak a word wrong, do not imitate them, rather tell them the correct pronunciation. Get them comics, story books that encourages them to read more. It will hone their comprehension power and broaden their imagination! School books might seem uninteresting to them, but books filled with surreal images and storylines can become an integral part of their life.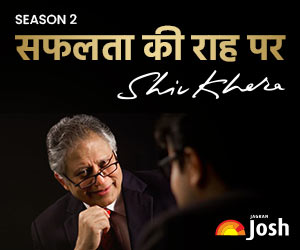 2. Encourage Game based learning
Board games are considered as one of the best mode to train kids about life skills. There are several games ranging from ludo, chess to business and many more that your child can play with you or his/her friends. Board games instil a feeling of sportsmanship in them. It keeps their mind flexible and active. You can imbibe problem solving skills in them at an early age. If your child finds it difficult to learn maths in school, buy some games that involve your kids in solving puzzles. Games such as scrabble and word play will enhance vocabulary. Pay careful attention to the area of interest and challenge of your kids. Get them the games accordingly and play with them so that they don't lose interest in it.
Is having a single child the right decision for working couples?
3. Don't over praise them
When you over praise a kid they become arrogant and a little criticism from others agitates them. This attitude mitigates that scope of improvement in their behaviour. So make sure that you maintain a fine line between appreciation and pampering when it comes to giving real feedback. If your child is not able to perform good in academics or other extracurricular activity, do not chastise them or rebuke them. Teach them the correct ways of performing tasks accurately, but remember if you pamper them at a time when they are at fault, they will never learn from their mistakes. Build realistic expectations and if they turn out to be achievers, do not instil a feeling of self-complacency. It will restrict them from keeping pace with competitive spirit.
4. Help them in their homework
Completinh homework is the best time to connect with them. When you make a habit of reading school diary, they will automatically open up about their day. They would not mind sharing the trivia that was discussed in class by teachers and stories they got to know from their friends. In fact while teaching them, you will become the first person to gauge their strength and weakness. Instead of relying on some other source to get feedback, you will be focused on shaping and building a strong foundation for their future.
Skills that will save your child from being abused
5. Allow them safe access to internet
With schools going paperless in distributing homework, it has become a mandate for the kids to access internet. On the flipside, as a parent, it is natural to be concerned about the right stuff they learn during tender years of life. Thus, you must monitor their internet usage. Set up the computer system in a public room of your home. It will be easier to keep an eye on the internet surfing pattern of your child. You can also install a protection tool that will restrict access to inappropriate material.
First time Parenting: Ways to deal with Career and Kids
Hope these tips will help you become a good role model to your kids. Share this article with your dear ones who are juggling to raise their kids amidst demanding career expectations! For more interesting tips on managing family life, keep visiting https://www.jagranjosh.com/jobs.
Also Read…
Deciding right time to have baby without hurting your Career