On an average, a working professional spends around 9 to 10 hours per day in the office premises surrounded by his or her colleagues. On top of that, all your work mates with whom you share your workspace also happen to be loaded with work and chasing aggressive targets. Therefore, when working in a challenging environment troubles are something that you are bound to encounter. Stress and tension of racing against time to achieve your targets by the end of the month will means that even tiny little things can infuriate you or your colleague.
But there are certain triggers that actually start the chain reaction of office trouble between colleagues and bosses. If you are able to control those and build a healthy and cordial working relationship with your office mates, things might not seem so difficult. To help you out, we have listed down 5 key habits that you must inculcate in order to develop a good working relationship with others in office and stay away from office troubles.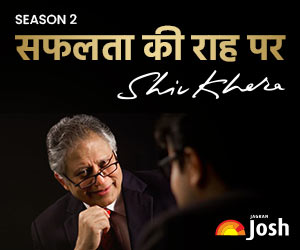 Mind Your Tone
Communication is the ultimate key to good office culture; therefore it doesn't come as a surprise that the language and tone you use to connect with you colleagues will play a major role in your office life. Therefore, while talking to your office mates, make sure that you are always polite and are able to communicate in a friendly manner. You do not need to yell or shout at anyone, no matter how bad the situation is. Doing so will only portray you in bad light among you colleagues and raise some serious questions about your professionalism. Even simplest of things can get complicated when you raise your voice and use harsh tone, so don't do it.
Keep it Professional
Professionalism is the key to success of any corporate organization. However, when you spend 10 hours daily with the same set of people, you are bound to develop great camaraderie with your colleagues. However, being friends with your officemates doesn't mean that you have to be stop being professional with them. Always remember, the friends you make in your office are still your co-workers and need to be dealt in the same way. Too much of a casual approach may lead to them taking you and your work for granted. Therefore, always try to maintain the fine line between your professional and personal life. When it comes to doing work or getting important tasks completed, make sure that you keep things professional and through official communication channels only.
Avoid being Boss's Pet
Remember that one annoying kid in your class who use to be the teacher's pet. Did anyone like him? No, Right! The same applies to people who try to be Boss's Pet in office. While being your Boss's pet in office might seem harmless, but it may spoil your equation with your colleagues. Apart from being disliked by your colleagues, being your boss's favourite may not really workout that well in your favour. Because, even if you work hard to achieve all your targets and get praised by your boss; it would always seem that it's being done because you are Boss's pet. Moreover, all your appraisals, performance bonuses and even leaves; everything would be under constant question i.e. are you getting all these because of your hard work or only because of the good equation you share with Boss.
Don't be a peeping Tom
Another super annoying habit that can get you in trouble in office is being a peeping tom, especially into the workstations or laptops of your workmates. While you might be best of the friends outside office and even inside, but when it comes to professional work, there are certain boundaries and limits that you have to keep in mind. Craning you neck to get a glimpse of an email they are writing or websites they might be browsing is a blatant violation of their personal space and privacy. At first such behaviour might be ignored but in the long run it would surely be pointed out and create an embarrassing situation for you. And remember, if you don't like anyone peeping into your computer while you are working, why would anybody else. So, not being a peeping tom in your office will surely keep trouble at bay.
Salaries are Personal
Right from the day you join your office, the one cardinal rule that you have been told about professional behaviour is that you salary is 'personal' and not to be discussed with you colleagues. As a working professional, you must remember that you salary is determined on the basis of multiple different factors. These include the following factor
Organization's paying capacity

Reputation of the Organization

Supply and Demand of Talent

Education and Experience

Past Performance and Track-record

Cost of Living

Negotiation Skills of the Employee
In addition to these, there are other factors as well, such as the need for the talent in the organization, urgency factor and many more. So, it need not necessary that two people hired at the same position might draw the same compensation. And as salaries are never going to be uniform, discussing them with your colleagues will only result in heart ache on the either side. Moreover, it may also create a feeling of disdain among your workmates creating a very awkward situation.
So, there you have it, five very important work habits that you must inculcate in your daily office routine in order to stay away from trouble. The majority of points listed above are quite obvious and popular, but still not many are able develop these as part of their professional behaviour and end up paying a hefty price later on. But being a professional who is looking to build a lucrative career ahead, it would only seem obvious that you develop these as part of your office life and reap their benefits for a long period of time. If you feel, any other work habits can help keep troubles away in office, do point them out in the comments section below. You are also requested to sign up for our newsletter to get such quirky insights about office life directly in your inbox.