6 Countries providing free college education to students
Studying abroad has a lot of benefits in terms of exposure and quality of education. Here are 6 countries which provide free college education.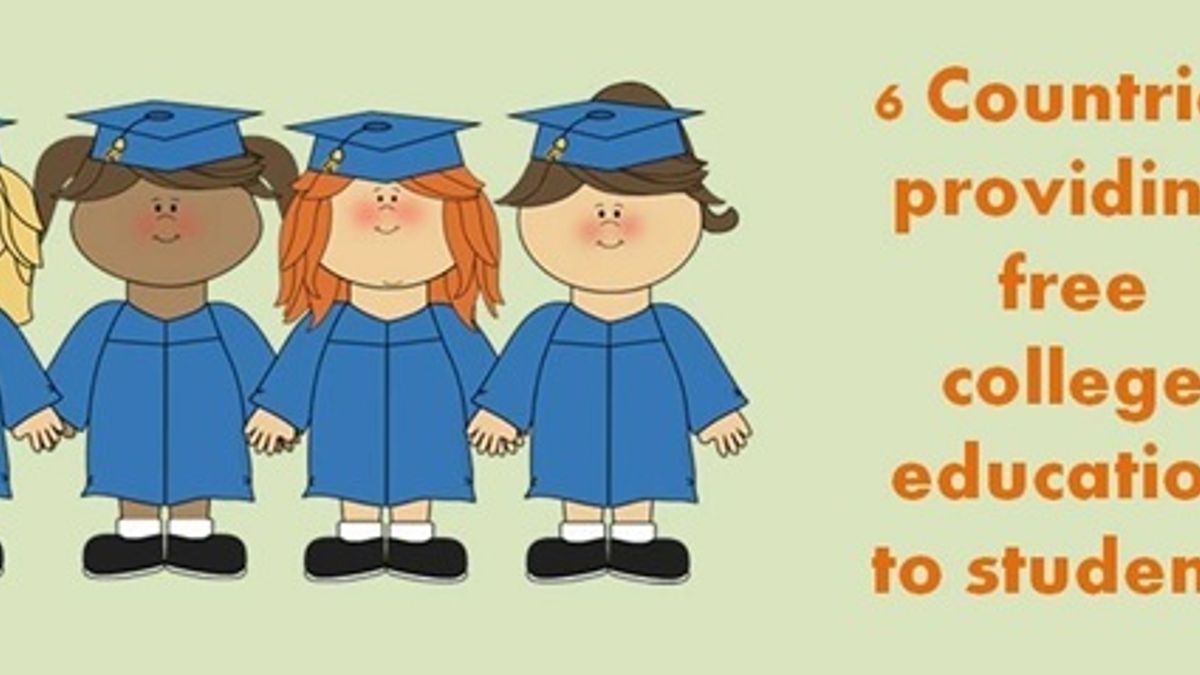 6 Countries providing free college education to students
The insane cost of education abroad convinces so many Indians to not go for it and rather work or study in the country itself. But what if we told you that there are countries which charge nothing (or minimal) tuition fee for giving a degree to international students? Some of these places are hotspots for tourists and travellers which adds to the reasons why you should try to get admission in colleges there.
Here are some of the countries across the world which provide free college education:

1. Germany
Germany has growing need for working professionals, to meet which, it charges zero tuition fee for undergraduate students belonging to any nationality. It has become a centre of education, especially for students aspiring to do automotive engineering. Students just have to pay a small nominal university fee of around €150-250 (11,000-18,000 INR) to cover administration costs.
2. France

If you needed another reason to visit France, this is it. There is very low administration fee €185 for undergraduate courses for students of any nationality in the public French universities. The only problem being that most of them are in the country's native language. You will have to learn French prior to taking up such a course (For which you will be charged). Cost for more specialized programs such as medicine and engineering increases, but not dramatically. What is to be kept in mind is high cost of living in France because of the difference in the value of currency between euro and rupee.
3. Norway

In Norway, education is free of charge to all students, regardless of study level or nationality. Most of these under graduate programs are in Norwegian, though and students have to present a certificate of proficiency in the language. At master's and PhD level, English language programs are far more common and free tuition still applies. If you are ready to brave the exceptionally low temperatures and the highest cost of living in the world, this might be a good place for you to study.
4. Brazil

This South American country provides free education in its public colleges. This makes Brazil a popular non-European destination for students who seek education which does not require them to pay tuition-fee. Students still have to pay registration fee, but comparatively lower cost of living covers up for most of it.
5. Sweden
In Sweden, only students pursuing research-based doctoral degrees get free tuition. However, some programs of study do offer stipends to international students. It has to borne in mind that, like every other northern European country, Sweden's high cost of living may put them over budget, even when they pay nothing to earn their degrees.
6. Spain

With the same education rights as Spanish students, EU students are not required to pay high education fees. International students, meanwhile, are able to study in Spain for between €680 and €1,400 (50157-103265INR) per year at public institutions. Fees are charged on a per-credit basis and can be higher at graduate level. Madrid, Barcelona and Valencia are all featured in the QS Best Student Cities 2017, with Barcelona the highest ranked at 23rd.
These are some of the countries which can make your dream of studying abroad true with burning a big hole in your pocket. Since the rupee has very less value in comparison to currencies of any of these countries, the cost of living does prove to be a disappointment. However, with the help of student loans you can more than survive in these places.