One of the best part about college life is the bonds of friendship that one makes during their time in college. College is a phase of life where you learn to become independent. But no matter how far away from home you are, you are never alone. In college your friends become your family. Remember the Amir Khan starrer '3 Idiots' that was a box office hit both nationally and internationally. The films storyline brought forward the beauty and depth of the friendship bonds formed during college life between the film's protagonists.
If you are lucky enough to make such friends through your college life, the ones that will stick by you through every thick and thin then you have found for yourselves friends for life. But, for that to happen you need to find such people first. You might all walk different roads after college but the experiences and the secrets that you shared through those 4 years they will hold you together for life. Here are 5 secrets for college students to forming friendships that last a lifetime.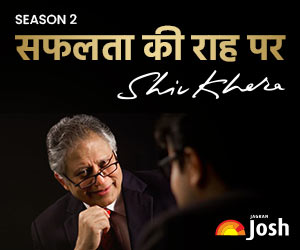 Pick friends that will push you
Good friends are the ones that push you, encourage you for new things. The ones who won't hold you back or discourage you from try new things that will benefit you. They will share your happiness as you grow and add more and more laurels to your name.
Be respectful of each other's opinions
No two people are the same. Even if you share a great many interests and dislikes there will always be something that you two might differ upon. Don't let these difference of opinions ruin what could be a great friendship. Be accepting of these differences you never know when they might come handy for you yourself.
Set realistic expectations
Truth be told, we hold expectations only from people close to us. The ones that we believe and trust in but, sometimes we tend to hold the expectations a tad too high. And when these expectations are not met they lead to a conflict. It's best to set realistic expectations that you both have discussed and agreed over.
Pick friends that stands by you through thick and thin
The very meaning of a friend is that, a person who shares both the moments of your success and the moments of your despair with you. Someone who both laughs and cries with you. People who stand by your side no matter what. Such friends become a very special part of your life and you can rest assured that would stay by your side till the very end.
5 books on friendship every college student must read
People who have the thirst for knowledge
Befriending someone who has a goal in life, a thirst for knowledge and wishes to grow in life is quite beneficial as they would push you for the same. You could both grow with mutual help and while pushing each other's boundaries. And if you both share similar goals it always better to have some good company than walk the road alone.
How to make your day at college more productive?
Pick people you can freely connect with
The basis of any relationship is communication. If you are unable to communicate freely then your friendship cannot last for long. You will not be able to clear your differences and put an end to your problems they would just pile up until one day you both part ways.
Life Lessons you learn during your College Days
In Summation
If you are looking for friendships that would last a lifetime, you need to find people with whom you can spend a lifetime. The reason why you are friends with someone is a great factor to determine how long that friendship will last. For example, you don't like someone's nature but you are still friends with that person because you both have a common friend with whom you both share a strong bond. Such a friendship is not friendship in real sense it's more of like an acquaintance. The point is simple if your friendship is built on some deeper and more relevant reason it is more likely to pass the tests of time. It may not necessarily be people who have the same interests and dislikes as you but they always be there for you in the times of need.
Liked this article? Please share it with your friend and peers. And for more such articles on college life, please visit www.jagranjosh.com/college. Alternatively, you can also get such articles directly in your inbox by submitting your email id in the form given below.