Fun, freedom, friends, parities, independence. Really, is that all that there is too college life? No, not exactly, there is a heap load of responsibilities that come with this independence and freedom of college life. And not many students are ready for this sudden shift where they are managing everything on their own. Great many times they fail to manage things efficiently and fall prey to the demon of stress.
Not to mention that they have to deal with all these new responsibilities while managing their studies which are their biggest priorities. Failing to maintain their grades is one of the major reasons of stress issues in college students. Although, it's impossible to escape both from these new responsibilities and maintaining good grades in your academics, it is very much possible for college students to manage stress effectively. Here are some simple steps that you can take to overcome the problem of stress.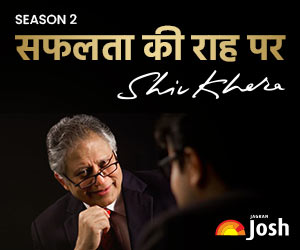 Plan Out Your Day
One of the biggest reason for stress in college students is that they try to do too much work in very less amount of time. In other words, you burden yourself with more work than you can handle. To avoid getting stuck in such situations it is best to have your day pre-planned in an organized manner. Make a daily or weekly calendar containing a list of all your tasks to be done on basis of priority. Put into consideration the amount of time you'd require to complete the task and the submission dates or deadlines of those tasks and plan accordingly.
Set Realistic Targets
When making that work calendar of yours it is very important that you set for yourself realistic targets. Do not try to be over ambitious, like mentioned before do not try to burden yourself with more than what you can handle. Break down your bigger tasks into small manageable targets. Also, keep in mind that it is not always possible to stick to the schedule. Focus on the task at hand and ensure that you complete it before moving on to the next.
Develop an exercise routine
College life comes with a lot of responsibilities. Your mind is always thinking about 'what's next?' But there is only so much that you can do without experiencing exhaustion or break down. Indulging in some amount of physical activity is very helpful in beating stress. You could join a sports team or take the membership at your college gym. Or simply go for a short run or jogging in the morning.
Eat Healthy
When you move out of home to live in college hostels the chance to eat your favorite fast food items is one of the most exciting thought. A healthy balanced diet is missing in the lifestyle of majority of college students. It is important that you follow a diet rich in vegetables, fruits, and whole grains. If you know how to cook try finding accommodations where you can cook for yourself. Another popular option is to opt for a tiffin service, you can easily find one in most metro cities.
Get proper rest
Lack of proper sleep is another big reason for increasing cases of stress among college students. It may seem tempting to spend those all nighters with friends on hostel roofs or do the last minute exam revisions the by staying awake the night before with a cup of coffee right next to you. But, frequent cases of insufficient sleep leads to a lot of health issues such as obesity and depression and increasing stress levels. Moreover, it also affects your body's biological clock that is aligned to the clock of the sun.
5 Motivational Songs that are perfect stress-busters for college students
Spend time with family & friends
College life comes with many unsaid challenges and having an ear to whisper your problems and concerns can be really helpful in dealing with these challenges. Who could be a better adviser than your family or your best friends? Talking to your loved ones also provides you with a lot of emotional support and can help you relax or vent out your frustrations, reducing the buildup of stress in your mind.
Do Fidget Spinners help one focus better?
Indulge in leisure/recreational activities
No matter how tight or occupied your schedule is, you must find some time for recreational activities. Set apart some hours each week to pursue your hobbies or any other activities of your interests. Indulge in activities that you feel connected to, that help you feel relaxed and peaceful. Plan weekend trips with your friends. Having fun its one of the best ways to relax and keep stress at bay.
Building an effective 'Stress' Management strategy
In Summation
Stress like any other problem in life can be easily overcome. But you need to make efforts for it without that stress would only buildup and cause nothing but chaos in your life. Remember if your learn to deal with stress in student life itself, it will prove to be quite beneficial in your professional life.
Liked this article? Please share it among your friend and peers to help them deal with the problem of stress in their life. And for more such articles on college life and stress management for college students, please visit www.jagranjosh.com/college. Alternatively, you can also get such articles directly in your inbox by submitting your email id in the form given below.