College life is a whole new experience compared to that of high school. A life that you are so well accustomed too. College experience for most freshers is like an inexperienced sailor trying to steer a boat through turbulent waters. From adapting to the new social life, managing their academics and also exploring the boundaries of the newly found freedom students have a lot on their plate during the initial few months of college. In such a scenario, it is quite common for them to feel exhausted or burned out from the various activities they find themselves indulged in at once.
While making the best of your college experience is a good thing, one must be careful as not to overdo it. The pressure of performance, uncertainty about future and unlimited expectations are some of the many things that are responsible for causing stress and other stress related problems in a college student's life. And if you find yourself caught in this whirlpool of stress here are some effective stress busters for your counteract this problem.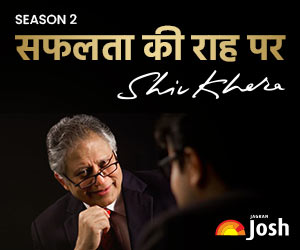 The 10-minute trick
Whenever you feel stressed out take a break from whatever activity you are engaged in. After that try to relax your mind and take some deep breaths. If you happen to mention your stress issues to someone chances are that most people would recommend this technique to you. It's highly popular practice that people indulge in to fight stress. This technique sure does not guarantee any solution to your problems or whatever reason it is that you are feeling stressed out about. But they are quite effective in helping your mind distract from these stressful thoughts and think with a clear mind.
Bring in a new perspective
If you are feeling stressed about something try and ask yourself some questions like, 'what would be its impact in the next five years.' Would it hold any importance a few years down the line or will it be completely irrelevant? Often we stress ourselves over small things that seem of high importance at the moment but we regret making hasty decisions just about a hours later. And this is not something uncommon everyone experiences such moments in life. The only thing that matters is how you solve that problem whether you stress over it or try to look at things from a different perspective and preferably a positive one.
Talk to someone you trust
Sometimes all you need is to talk to someone. That person could be anyone from your best friends, your siblings or your parents, someone that you trust and rely upon. If you are feeling uncomfortable or unsure about something personal its best to talk to your parents or a friend whom you trust and who knows you well. Sharing your feelings with someone can make all the difference that you need. Surround yourself with people whose company you enjoy and whom you can rely upon in such hours of need.
Spend time with yourself
While it is important to get along with people, you must also learn how to enjoy your own company. Go out for a walk and be close to nature. This me-time can go a long way in helping you clear things out and reflect upon things that truly matter to you. A lot of your stress also comes from committing to more things than you can handle or deliver and sometimes even from committing to things that you don't wish to do. Spending some alone time with yourself will help you determine and establish your priorities and have a calm and peaceful mind.
Health is important
Health often takes a backseat during your student years. Especially, when it comes to managing all your academics, passions and meet various expectations of both of those around you and yourself. But the problem is that we often tend to underestimate how the person's physical strength also affects their mental health. Go for an early morning or an evening jog. Or you also take up a sport or take yoga lessons in your college as they both are great stress busters. Another thing that is important for beating stress and ensuring a healthy mind and body is a balanced diet. Oatmeal, fruits, vegetables, yogurt, nuts, milk etc are the food items that are effective in dealing with stress related problems.
Travel
Travel is one of the best ways to relax and let go off all the worries accumulating in your mind. Save money and go on trips with your friends and family during college vacations. Travel is a very good and enriching experience. You could also ask your professors and college administration to arrange study tours related to your course or subjects. Travel proves to be a life-changing experience for many people, you experience different cultures get to meet people from different walks of life and even learn some valuable life lessons. It also helps you gain a new perspective on many things hence, solving a lot of your problems.
Building an effective 'Stress' Management strategy
Focus on present
One of the biggest worries that college students stress themselves out with is wondering about the future. While planning out your future is good as it helps you give your life and your efforts a direction. But it also the truth that you have no control over the events of the future. You only have charge over what's happening in the present. That is what you can control and keep a check on. So, focus your energy on doing the right thing now instead of worrying about what would happen later on. Thinking about it won't change how things will unfold in the future. Hence, it is important that you keep calm and focus on the present.
The Best Music Genre to Listen While Studying
Lastly, Try to avoid over thinking
Every student comes to college with the dream of finishing with good grades and getting a dream job after college. But as said before that is something that will happen in future. Ask yourself, 'what you can do now to achieve that in future?' Distract yourself from thinking too much about something. Stressing is not going to help you out but would only prove to a roadblock in your efforts to achieve success.
Therefore, don't forget to indulge in things that you enjoy and follow your passions. Most importantly, understand that nothing is more important than your own happiness. Do not follow on anyone else success mantra blindly but figure out what works for you.
Coolest hacks to lead a stress-free life during college days
Hope these above mentioned tips and tricks will help you fight stress and other stress related issues in your life. Liked this article? Please don't forget to share it with your friends. For more such articles please visit, www.jagranjosh.com/college. Alternatively, you can also get them directly in your inbox by submitting your email-id in the box below.