Amrita School of Business has opened admission for its MBA Class of 2023, with a multi-campus structure spread across Bengaluru, Coimbatore, Amaravati, Kochi, and Amritapuri.
The Bengaluru campus offers a dual-degree MBA program in collaboration with the State University of New York at Buffalo, which provides students with an MBA degree from Amrita and an MS in Business Analytics and Systems from the University at Buffalo.
The Coimbatore campus is AACSB accredited, consistently ranking in the top 30 private B-schools in India, while the Amaravati campus is equipped with a future-ready curriculum and distinguished faculty.
The Kochi campus focuses on Managerial Values and Business Ethics, while the Amritapuri campus encourages students to pursue professional skills and deeper values.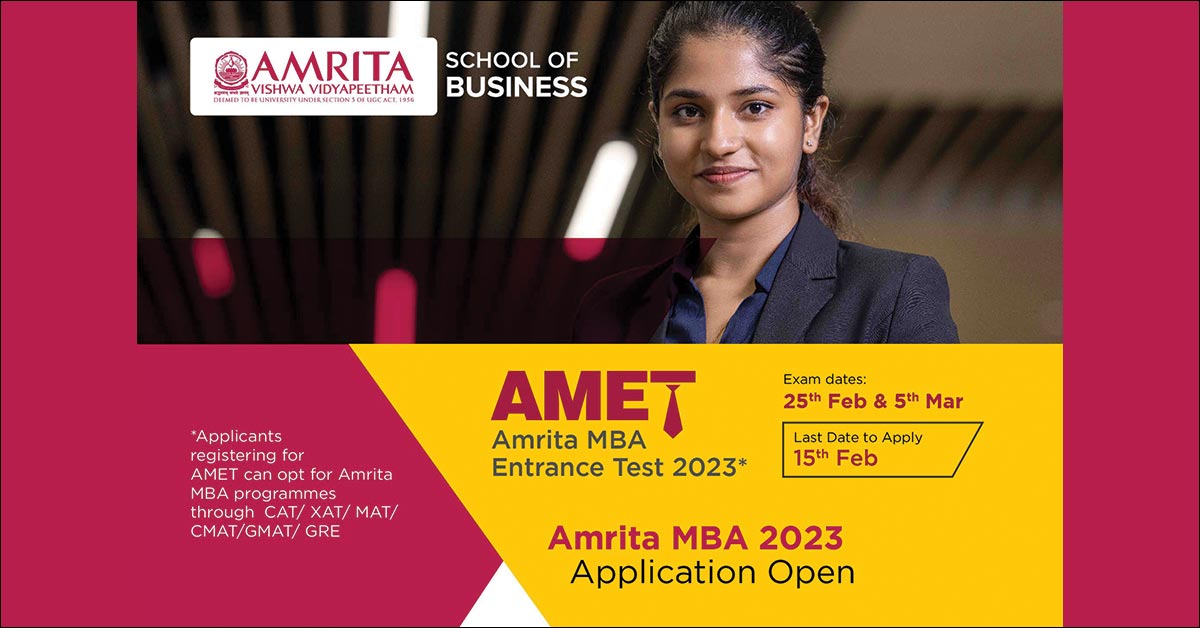 The school has international collaborations with the University at Buffalo, Oakland University, Deakin University, and the University of Groningen, and employs Harvard Business Publishing content in its MBA programs, offering students the opportunity to obtain a Harvard Business Certification.
The international faculty is drawn from universities across the world, including the University of California, Cornell University, and the London School of Economics and Political Science, and bring real-world perspectives to the learning experience.
The school offers a corporate-ready workforce produced out of an industry-driven curriculum. It provides opportunities to earn industry-relevant certifications from leading companies such as IBM, Microsoft, SHRM, SAP and Six Sigma.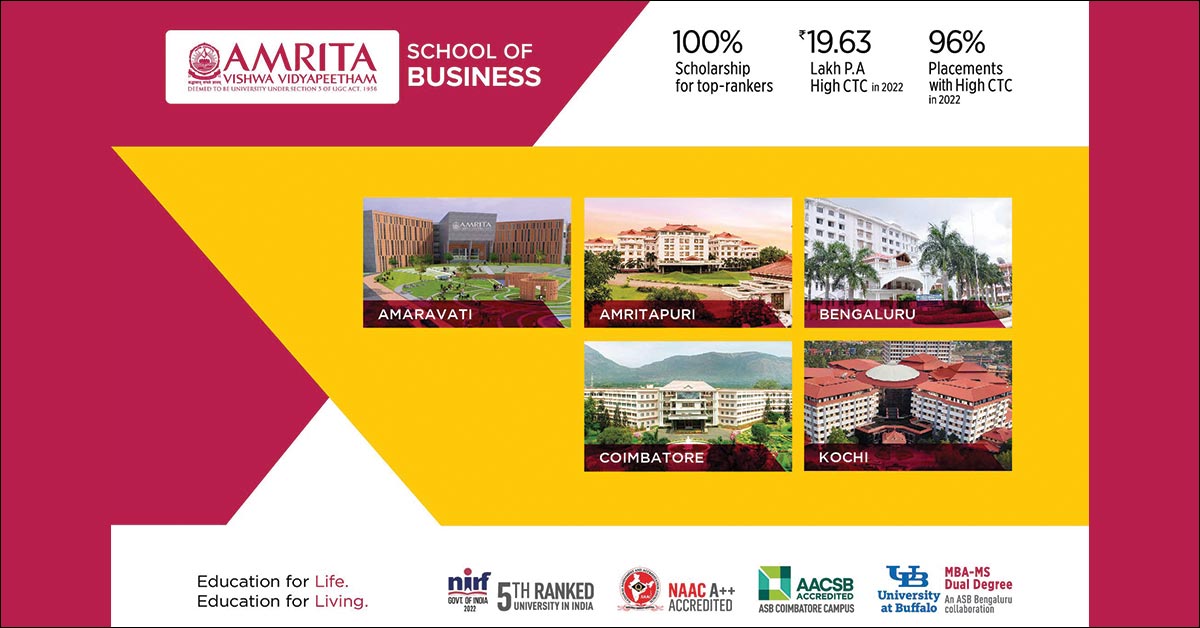 Amrita Vishwa Vidyapeetham conducts AMET – the Amrita MBA Entrance Test – for admissions to the management programs offered at all campuses. It is conducted in two phases – in February and in April – using a computer-based-test (CBT) mode, across 40+ cities in 18 states across the country. The aspirants are tested on a range of skills, including verbal reasoning & language comprehension, data interpretation & analysis and quantitative aptitude, as well as their knowledge of current affairs – both national and global.
The article is written by the Brand Desk