Are SSC Jobs a Good Career opportunity for Women?
Planning to opt for a career in government services as a woman? Read for finding out what kind of career opportunities awaits you after clearing the SSC exam.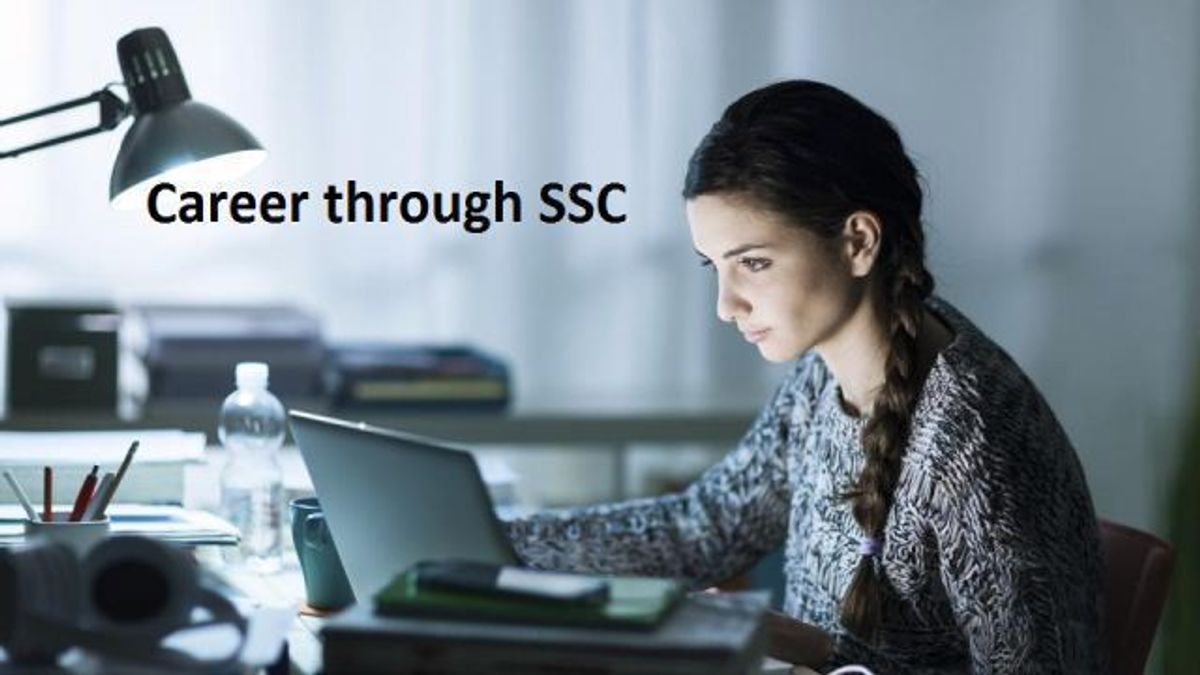 SSC Jobs
Women have come a long way in Indian society; from primarily being considered as a home maker to top postion holders in leading top multinational companies and government organizations. However, despite several efforts by the government, not many women opt for government job. Poor representation of women in govt jobs has been one of the biggest issues that is faced by recruitment bodies like SSC. But recent trends have bring a light of hope and more women are now participating in competitive recruitment exams for having government jobs offered by Staff Selection Commission.
However, still many female aspirants are confused with an eternal question, 'Are SSC Jobs a Good Career opportunity for Women?' To answer this question, let us have a look at the different aspects and type of opportunities offered by the SSC CGL exam. Let us know, "Are these enough to convince women to opt them?"
Benefits of Govt job through SSC
Government jobs have always been considered to possess a safe and secured job prospect. Along with job security, the work culture and associated benefits like regular promotions, perks and the status attached to the job are the best in these government jobs, Whether you are a male or female candidate. However, the government sector is still male dominated area, which acts as a deterrent for female candidates to take the plunge into the govt job sector.
Type of Jobs offered through SSC
Staff Selection Commission is a government recruitment agency that conducts annual exams for selecting candidates in Group-B, Group-C and non-technical positions. All the jobs offered by the SSC are for the junior to middle level management in administrative functions for various government departments and ministries. Recruitment for all such posts are done on the basis of equal opportunity in jobs for both men and women. Beyond this, reserved categories are applicable for women candidates respectively. The offered jobs through SSC exams are also a gateway for female candidates to be a part of government machinery and an opportuity to contribute in overall development of the country.
8 Common mistakes exercised during SSC exams preparation
Career Growth
Like major govt jobs, the career growth in SSC jobs as an employee is well-structured and preplanned as per the department norms. It means that on the basis of experience and level of seniority, the employee will get promotion to higher levels within the organization. The growth is not limited to the position and monetary compensation but in the terms of responsibilities and powers attached to the holded position.
Special Provisions for Women Candidates
Despite, all the above stated benefits and perks associated with SSC Jobs; the participation of women candidates has not increased significantly. To inspire higher number of women candidates to participate in such exams, various special provisions have been provided by SSC. The main provisions are as follows-
Fee Exemption: Women candidates are exempted from paying the fee for the exams like SSC Combined Graduate Level Exam (SSC CGL) and SSC Combined Higher Secondary Level (10+2) Examination, which is also known as SSC Metric Level Exam.
Age Relaxation: According to the SSC notification, Age relaxation is also given to the women candidates for these exams as mentioned in following table:
10 things, which result in failure in SSC CGL exam
| | |
| --- | --- |
| Category Details | Age Relaxation |
| Widows/Divorced Women/Women judicially separated and who are not remarried(Unreserved/General) | Upto 35 years of age |
| Widows/Divorced Women/Women judicially separated and who are not remarried(OBC) | Upto 38 years of age |
| Widows/Divorced Women/Women judicially separated and who are not remarried(SC/ST) | Upto 40 years of age |
While for women, it still depends upon the personal choice to opt for these jobs; Finally, in our opinion, SSC Jobs as a career option for women has certainly more advantages over other jobs (and its cons). Therefore, there is no doubt that SSC jobs are not only good but a stable and progressive career for Women.