Aakash Test Series: Success has always been defined as the perfect mixture of preparation and practice; thus, the Aakash test series for NEET 2023 has arrived with numerous online NEET UG 2023 programs where NEET aspirants will be handed the occasion to break enormous questions on a regular basis as well as contend with peers across the nation. Regular attempts at the tests can identify the weakness and guide to creating a study road map. It contains largely relevant questions for the NEET UG 2023 test set by India's most famed subject experts, as per the latest NEET exam pattern. Enrolling in it'll help you boost your NEET preparation and estimate your proficiency.
The complete schedule of the Aakash NEET test series has been designed to enable NEET aspirants to undergo a prepare-revise-assess cycle so that they feel exam ready and confident on the day of the NEET exam 2023.

Best Aakash Test Series For NEET UG 2023 Exam
These Aakash NEET test series are specially curated for the NEET aspirants who are planning to clear the NEET exam in the year 2023. 12th pass-out NEET aspirants should go with the One Year All India Aakash Test Series AIATS for NEET 2023 and those who are pursuing 12th should choose the NEET Booster Test Series 2023 to boost their NEET preparations.
1. One Year All India Aakash Test Series AIATS for NEET 2023
The AIATS test series for NEET exam is the perfect pick for 12 pass-out students. Aakash AIATS test series acts as an artificial stimulator for NEET aspirants who are about to appear in NEET UG 2023. Aakash NEET test series gives them a real-time experience of the NEET exams that lie ahead of them with the best NEET preparations. They answer the same level of questions within the same time limit.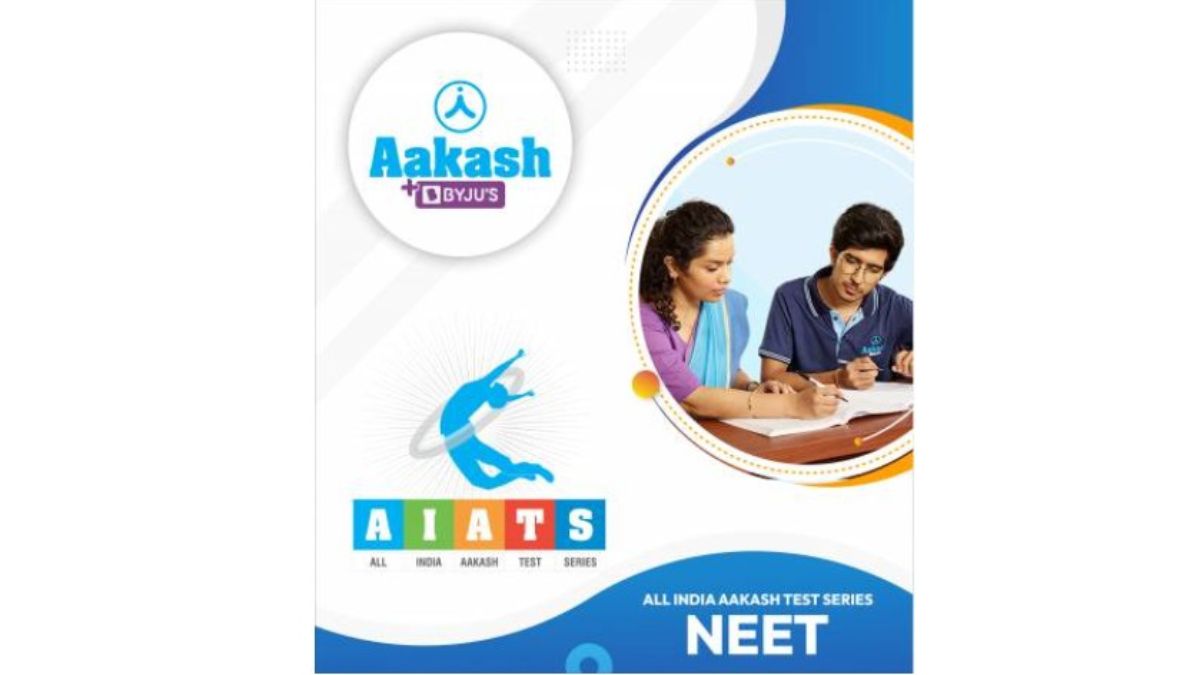 2. NEET Booster Test Series 2023
If you are a 12th pursuing student and doing NEET preparation for NEET UG 2023 then NEET Booster Test Series 2023 is for you. Aakash NEET test series helps NEET aspirants to strengthen their concepts with 7 part-syllabus tests & 11 full-syllabus tests. Provides a competitive environment amongst students across the country similar to the NEET exam 2023. It also helps all NEET aspirants to cover their NEET syllabus in a great way.
NEET UG 2023 Exam Pattern
NEET Exam Highlights

NEET Exam Details

Duration of NEET Examination

3 hours

Total Number of Questions

180 Questions

Pattern of Examination

Pen and paper-based

Sections

Physics – 45 Questions

Chemistry – 45 Questions

Biology – 90 Questions

Maximum NEET UG 2023 Marks

720 marks

Marking Scheme

+4 marks for each correct answer

-1 mark for each wrong answer

0 mark for each unanswered question

Aggregate score calculation

For every answer that is given correctly, the marks are multiplied by 4. The total number of incorrect answers is multiplied by 1
Disclaimer: Jagran's journalists were not involved in the production of this article. The prices mentioned here are subject to change with respect to educational sites.