The growing prospect of career in media industry is one of the reasons why it is becoming a hot favorite choice of many youngsters. Fortunately the Indian students have access to a number of Mass Communication colleges in their own country. However, it could be difficult to pick the best out of them. To make things easier for the aspirants, every year magazines like Outlook come with the ranking of top mass communication schools in India. These are judged on the basis of set criteria that includes faculty, quality of education, infrastructure and placement statistics.

Someone who seeks to make a successful career in the media industry needs to understand the importance of choosing the right Mass Communication college for studies. It is imperative to acquire a Mass Communication degree from a reputed college to ensure one gets the best of education, experience, training and later on placement. Here is a list of the best Mass Communication schools in the West region of India.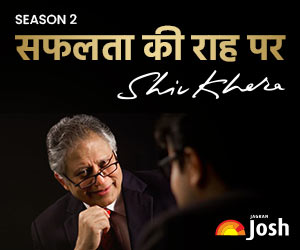 Mudra Institute of Communications – Founded in 1991, Mudra Institute of Communications is located in Ahmedabad. It is one of the top five Mass Communication schools in India. It works as an autonomous educational institute, which aims to provide media professionals to the integrated marketing communication industry. It offers certain unique certificate programs such as retail communication, creative communication and visual merchandising.
Xavier Institute of Communication – Initiated in 1969, the Xavier Institute of Communication is a premier college in Mumbai offering programs in Mass Communication. It believes in imparting education that is a blend of theory and practical training. It is an autonomous organisation that is a constituent of the St Xavier's College Society Trust. It is considered one of the largest private media centres of Asia. It offers a variety of diploma and certificate courses in Journalism and Mass Communication, Advertising & Marketing, Public Relations & Corporate Communication and Photography.
International School of Business and Media, Pune – ISB&M is one of the top management institutes in India that also provide degree courses in Mass Communication and Journalism. Being a part of Peoples Empowerment Group, the college was recently established in 2000. It is an AICTE approved institute that offers Post Graduate Diploma courses in Mass Communication. It has a placement cell, which is solely dedicated to provide better employment opportunities to the students. Since its inception, it has a record of 100% placement.
Symbiosis Institute of Mass Communication, Pune – SIMC Pune is a constituent of Symbiosis of International University. It has been accredited by NAAC with an 'A' Grade. SIMC offers two types of courses, which are MBA in Communication Management and Masters of Mass Communication. These courses have been designed keeping in mind the different interests of different students. SIMC believes in imparting education with a blend of experience because theory alone cannot give a feel of the corporate world.
Film and Television Institute of India – Situated in Pune, FTII is a leading media center managed by the Ministry of Information and Broadcasting. Since its establishment in 1960, it has created a number of renowned media professionals including Raj Kumar Hirani, Sanjay Leela Bhansali, Vidhu Vinod Chopra and the list goes on. It boasts of a good amount of advanced equipment in its laboratories to help students get a feel of the real industry.