CBSE Board Exam 2021: Important Tips For The New Exam Pattern Questions Announced by Board
CBSE Board Exam 2021 Exam Pattern Changed: The Central Board of Secondary Education (CBSE) has yet to announce datesheet for the exams and have released their sample paper on 9th October 2020 to help familiarize students with the new pattern on which the 2021 Boards will be conducted. Students can today find some important tips that are just released that will help them to prepare for the CBSE Board Exam 2021 as per the revised exam pattern.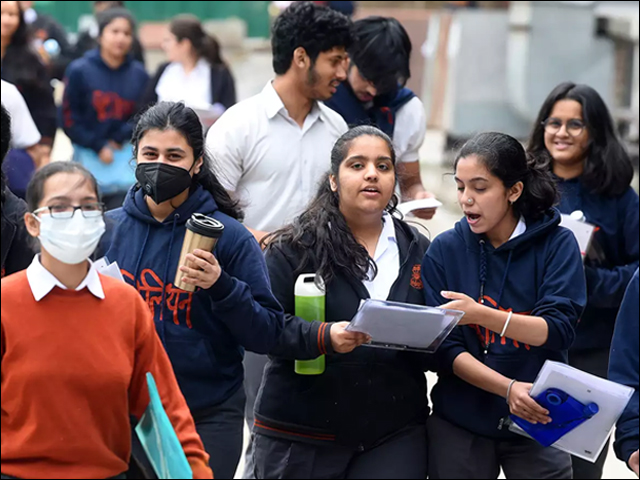 CBSE Board Exam 2021 - Important Tips for the New Exam Pattern
With CBSE introducing revised exam pattern for Class 10 and Class 12 Board Exams, students who are due to appear for them have been demanding clarity on the new pattern. Therefore CBSE released the Sample Papers on 9th October 2020, which are based on the new Exam Pattern.
Along with this, a new circular has come that has provided some important tips and instructions on how students can best prepare for the upcoming board exams under the new examination pattern.
The below points and suggestions are very important for every student, teacher, and parent to know.
1. Assertion Reason Questions
These questions are introduced in technical subjects since last year and an important tip is to identify if both the statements (Assertion and Reason) are correct or only 1 statement is correct.
If only 1 is correct than the answer will be option (c) or (d). If both are correct, then the answer will be from option (a) or (b). Use elimination strategy and think logically to analyse the scenario before answering assertion questions.
If your concepts are clear, you will be able to quickly spot the inaccuracies in the explanation and select the correct option from the remaining two options.
2. New Case Study-Based Questions
Case Study Based Questions are probably the most talked-about aspect of the new CBSE Exam pattern. Case study based questions have been introduced to encourage analytical thinking and offer a practical-based learning experience to the students.
Students should focus on the topic of the case study and try to answer the MCQ's based on the information available in the case provided only. With time-management being the key, students have been advised to devote a maximum of 2 minutes each to Case-based Questions.
You should also note that the topic for Case Study Based Questions will be from NCERT only, just the question style and format would be different. Therefore, to crack these, practice as many case-study based questions as possible.
Click Here for an updated Practice Book for CBSE Board Exam 2021 Case Study Based Questions
3. Inference based Questions (English Subject)
To inculcate analytical thinking, a new style of inference based multiple-choice questions is being introduced in English subject for both the classes. It's very important that you carefully read the 4 options and try to eliminate the wrong ones after understanding the passage to arrive at the correct answer. The English practice books shown below for Class X and Class XII are most recommended for practice of these new inference based questions with detailed explanations.
Click Here for Class 10 Practice Book for 2021 English Paper new Questions
Click Here for Class 12 Practice Book for 2021 English Core new Inference Based Questions
4. Structure of Long Answers
Long Answer questions comprise of 15-20 marks in most subjects, for both the classes and many students make the mistake of not covering the main points as per the marking scheme. One important tip to crack Long Answer Questions is to write all important points in bullets and include supporting diagrams. Carefully read the marking scheme available on the CBSE website for further details.
Find out the 2021 Top Ranking CBSE Sample Paper Books On New Pattern of Boards.
Disclaimer: The information provided and opinions expressed in this article are of Agrawal Group of Publication. They do not purport to reflect the opinions or views of Jagranjosh.com and its members.