CBSE Class 10 Preparation Tips for English 2023: English Language and Literature is a subject that students often keep ignoring until the last moment and then panic towards the end. Students lack preparation in the subject for either of the two reasons: 1. They underestimate the CBSE Class 10 English exam preparation 2. They are too engrossed in other mainstream subjects. However, candidates of CBSE Class 10 English 2023 should not forget that English is also one of the compulsory and major subjects. In fact, English Language and literature is a very scoring paper. Therefore, with the right strategy and study plan, students can improve their performance in English and the overall CBSE Class 10 Results.
In this article, we have provided below well-proven expert advice to score 90+ in CBSE Class 10 English exam. Using these CBSE Class 10 Preparation Tips for English 2023, students will be able to easily score good marks without losing focus from other major subjects such as Science, Social Science and Maths.

How to score well in Class 10th CBSE English board exam 2023?
There are two aspects to scoring well in CBSE Class 10th English Board exam 2023.
Conceptual Clarity

Writing Practise
(Secret 3rd aspect: Presentation matters!)
Let us discuss the aforementioned aspects in a little more detail.
Conceptual Clarity:

There are multiple areas of focus when it comes to conceptual clarity in Class 10th CBSE English paper. Your concept of the prose and poetry needs to be clear with regards to the storyline, characters, themes, etc. Meanwhile, you must have a clear idea of the format to be used in Writing sections for Letters, Passages, etc. Additionally, grammatical rules are not just something to be mugged up. Applying the grammar in the question paper also needs precise conceptual clarity.

Writing Practice:

Underestimating writing practice for CBSE Class 10 English examination is something that is common among all students, generally. However, you should not make this mistake if you want to score 90+ in the CBSE English Board exam for 10th class. Practise writing answers for grammar, creative writing section, prose and poetry sections. This will help you with precision, accurate answers, writing speed, handwriting and even memory and revision.
Meanwhile, candidates planning to appear for the exam and score 90+ in CBSE Class 10 English board exam 2023 must focus on the presentation. Presentation of your paper becomes even more important when it comes to English because it is a subjective paper that can garner generosity from the examiner grading your paper.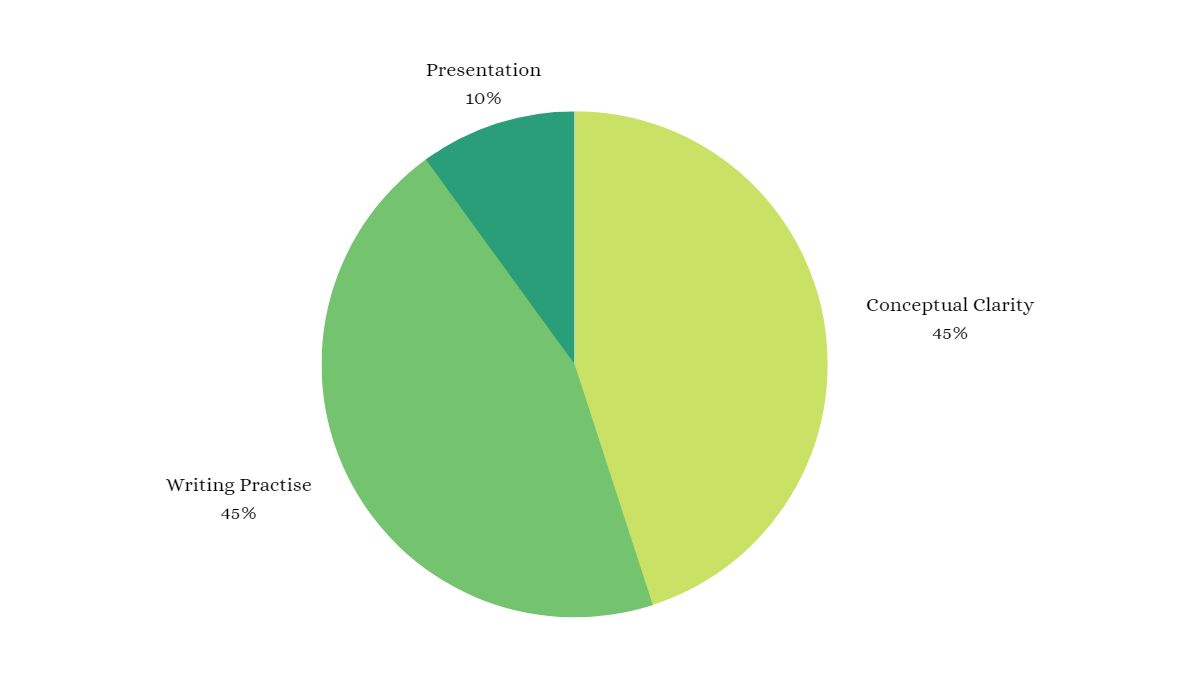 Related: CBSE Class 10 Date Sheet 2023: Class 10th Exam Date, Board Time Table & Download PDF
CBSE Class 10 English 2023: Paper Pattern
Knowing the question paper pattern is very important for students in order to priortise and prepare their exam preparation strategy.
Section A - Reading Skills (20 marks)
This section includes answering questions by Reading Comprehension through Unseen Passage. The section is divided into two:
Discursive passage (10 marks)

Case-based passage (10 marks)
Section B - Grammar and Writing Skills (20 marks)
The first part is completely grammatical checking students' understanding of Tenses, Modals, Subject – verb agreement, and so on.
The second part will have short and long writing including a Formal Letter and an Analytical Paragraph.
Section C - Literature Textbooks and Supplementary Reading (40 Marks)
This section comprises objective and descriptive questions based on the prescribed Prose and Poetry. The questions are of long and short form, meant to assess inference, analysis, interpretation, evaluation and vocabulary, also requiring interpretation and extrapolation.
CBSE Class 10 English Preparation Tips: How to score 90+
To help CBSE Class 10 students in scoring 90+, we are providing here the best CBSE class 10 English preparation tips for the 2023 board exam on February 27, 2023.
1.Stick to the prescribed CBSE Class 10 English Syllabus 2022-23
The first step to preparing for CBSE Class 10 English exam should be referring to your syllabus. Students should also pay equal attention to knowing the deleted syllabus so that they spend their precious time on what will be evaluated in the exam and not what is deleted from the curriculum.
2.Prescribed CBSE Class 10 English NCERT Textbook
The only books that you need to refer to are the ones prescribed by CBSE i.e., NCERT Class 10rth English Textbooks and workbooks. Check the PDF and download the textbooks and workbooks below:
3.Sample Question Paper of CBSE 10th Class English 2022-23
CBSE Class 10 English solved Sample Question Paper for 2023 board exam preparation serves as a sneak peek into the future giving students an idea of what the CBSE class 10 English question paper 2023 could be like. Since these are published by the boards, to provide students an idea of the upcoming board exam question paper design and pattern, Sample papers are one of the most reliable resources for Board Exam Preparation. The sample paper provided below comes with a solution as well that is provided by the CBSE Board to help them understand what ideal solutions look like.
4.Previous Year Question Papers of CBSE English Class 10
One of the best ways to prepare for the upcoming CBSE Class 10 English Board Exam 2023 is by sneaking a peek into the experiences of past year candidates of CBSE Class 10 English Board exam. Check below the previous year paper along with the answer keys.
5.Writing Practise
The ability to clearly deliver your ideas through written words in a fixed time duration is tricky. It needs practice.
Attempting to solve the questions in sample paper and previous year paper helps students in practising to write the answers. Writing the answers within the given time frame, with utmost accuracy, legible handwriting, neat presentation and complete answers is very essential.
6.Time Management
CBSE Class 10 English is a 3 hour long paper. Attempting to answer the question and completing it requires proper practice with patience. Students must strategically attempt to answer each section of the question paper within a given time frame so that they are eventually able to complete the paper. Students must plan to save some time for revision of the paper as well.
ALSO CHECK: CBSE Class 10 Preparation Tips 2023: How to Prepare for Class 10th Board Exam?
Important resources to prepare for CBSE Class 10 English Board Exam 2023:
BONUS resource to prepare for CBSE Class 10 English Board Exam 2023:
Related: CBSE Full Form and Other Details