CBSE Class 10 Question Papers 2017: All Subjects
This article brings you CBSE Class 10 Board Exam 2017 question papers of the subjects: Maths, Science, English, Hindi, Social science. All these papers will help you get an idea of the important questions to be asked in CBSE Class 10 School based Periodic Tests and the annual Board Exams 2018.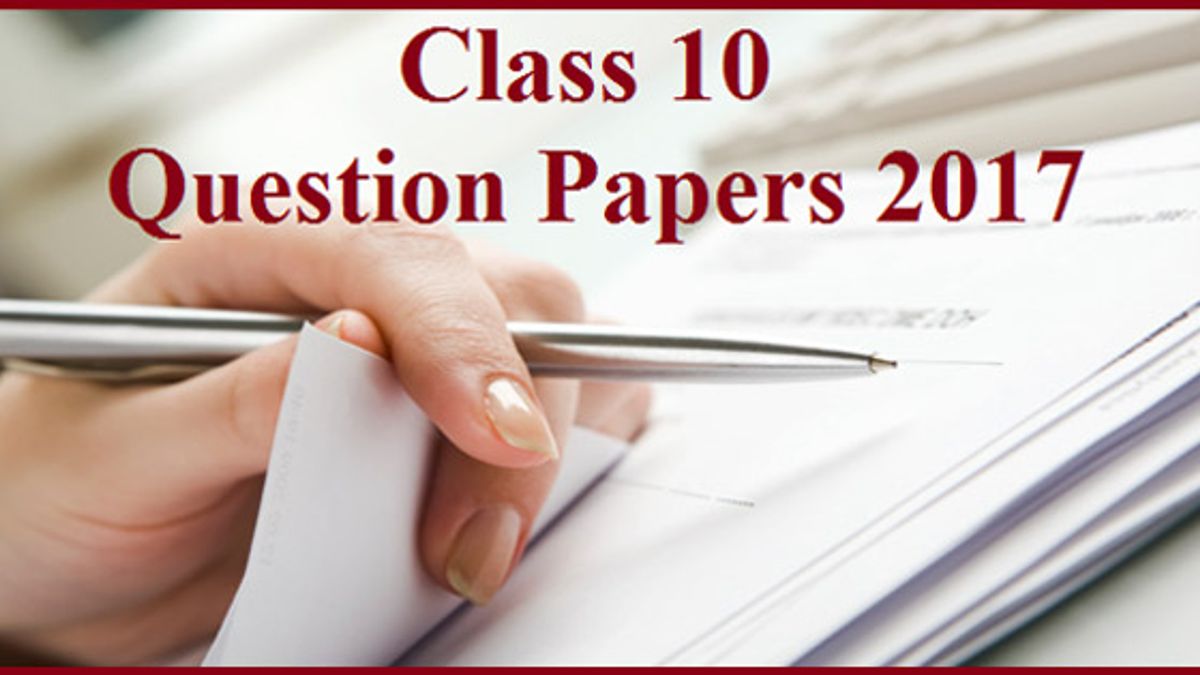 CBSE Class 10 Question Papers 2017
CBSE class 10 board exams will commence from 5 March, 2018. Thus, students are left with only one month to prepare for the big exam. While preparing for the board exams, students are always suggested to prcatice previous years' papers to get an idea about the type of questios asked in board exams.
In this article we bring you the CBSE Class 10 Summative Assessment-II board question papers 2017 for all important subjects of Class 10 for All India as well as Delhi region. These papers will give you an idea of the important topics and questions to be picked for internal exams as well as the Board Exams 2018.
CBSE Class 10 Syllabus 2017-2018: All Subjects
Change in CBSE Class 10 Exam Pattern:
his year as per the CBSE's remodeled assessment structure which has made the CBSE Class 10 Board exams mandatory, the Assessment scheme will have an 80 marks component for class 10 Board examination in all scholastic subjects along with a 20 marks component of Internal Assessment (IA). IA comprises Periodic Tests (PT) with weightage of 10 marks, Notebook Submission of 5 marks and Subject Enrichment Activities of 5 marks. Students must know the entire syllabus before starting preparing for the exams.
Importance of Previous Years' Question Papers:
Solving the previous year's CBSE board question papers is very important to get acquainted with the type of questions and the important topics to prepare for the CBSE Board exams. They also help the students get a good practice to give an edge to their praparations. Solving these papers will give you an idea of the style and the mixture of easy and complicated questions and master the art of balancing to score optimum scores.
Students can view and download the original question papers of the following subjects from their respective links:
| | | |
| --- | --- | --- |
| Subject | All India | Delhi Region |
| CBSE Class 10 Mathematics | | |
| CBSE Class 10 Science | | |
| CBSE Class 10 Social Science | | |
| CBSE Class 10 English (Communicative) | | |
| CBSE Class 10 English (Language & Literature) | | |
| CBSE Class 10 Hindi (Course A) | | |
| CBSE Class 10 Hindi (Course B) | | View/Download |
CBSE Class 10 New Exam Pattern 2017-2018