CBSE Organization of Data Class 11 Mind Map: This article brings to you attractive, interesting, and important mind maps for CBSE Class 11 Statistics for Economics Chapter 3, Organization of Data. These mind maps have been prepared by our subject experts according to CBSE's updated syllabus for 2023-2024. Also, find attached links to important resources for the preparation of annual examinations.
As you are already aware, mind maps are concept maps consisting of important knowledge. They are also known as spray diagrams and spider diagrams. These maps are often used to show relationships, hierarchy, and connections between different topics and sub-topics. This entire process of making maps is called mind mapping. Know about it in detail below.
The process of formation of mind maps is called mind mapping. A lot of thinking goes into mind mapping. It starts from identifying a central theme, and associations, choosing layouts, choosing colors, font styles, images, and graphics, deciding on the proximity of topics, and deciding on the keywords to be used and it continues until the formation of mind maps.
It is a powerful technique to showcase complex structures in a simple manner. Students can use this practice to make notes. This helps students brainstorm, know about the topics and sub-topics present in the chapter, and develop relationships among various topics.
Related:
CBSE Class 11 Economics Syllabus 2023-2024(PDF)
CBSE Class 11 Economics Deleted Syllabus 2023-2024(PDF)
Mind Maps CBSE Class 11 Economics Chapter 1
Mind Maps CBSE Class 11 Economics Chapter 2
Chapter-wise Revision Notes for Class 11 Economics 2023-2024(PDF)
Mind Maps for CBSE Class 11 Economics, Organization of Data are presented below: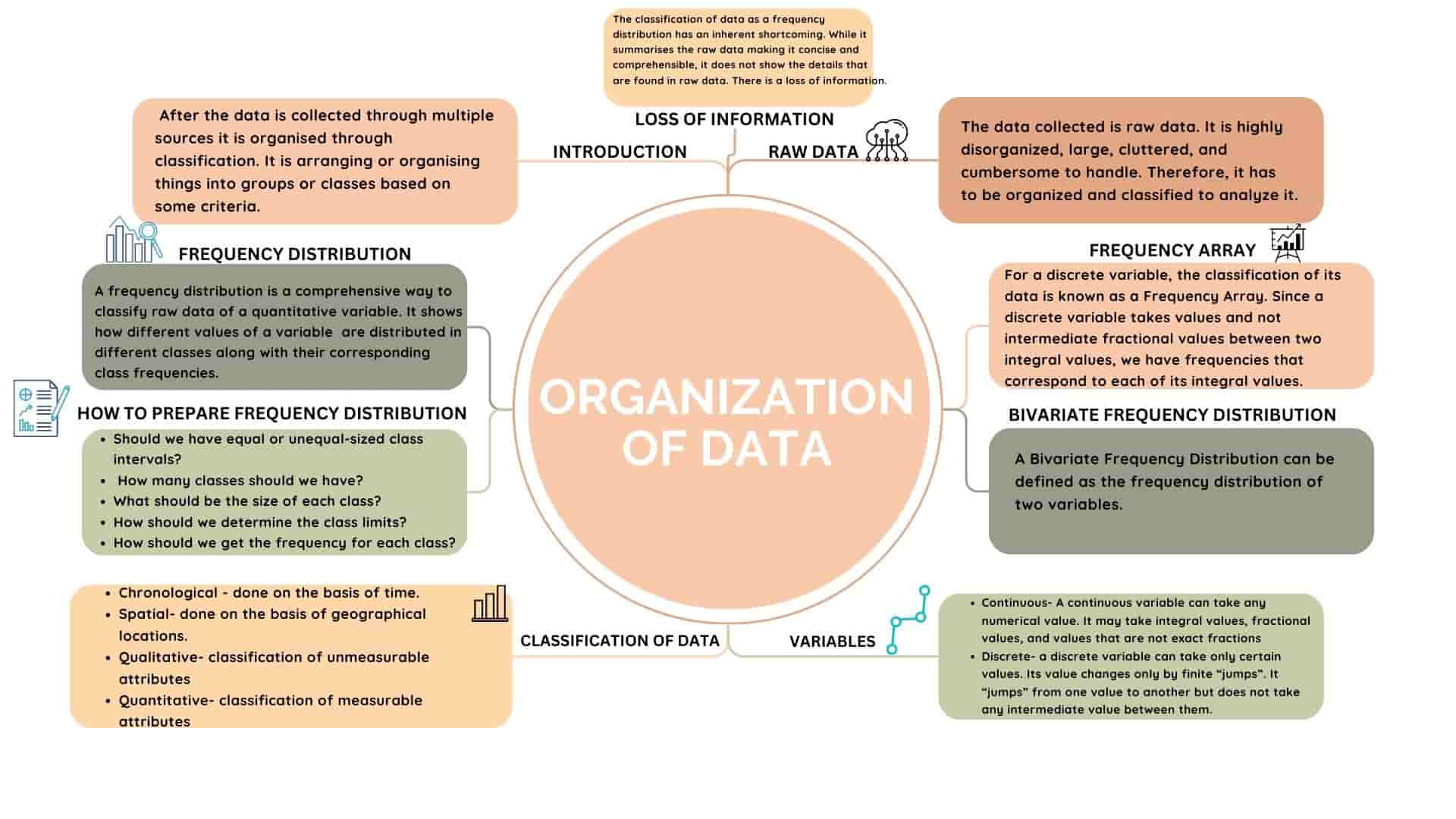 To download mind maps in PDF, click on the link below
Hope you found these mind maps useful. For more exam preparation-related content, keep tuning in to our website JagranJosh. Also, check the updated CBSE Syllabus 2023-2024 from the link below.
Also Find:
CBSE Class 11 Syllabus 2023-24 (All Subjects)
CBSE Class 11 Deleted Syllabus 2023-24 (All Subjects)
NCERT Class 11 Rationalised Content 2023-2024 (All Subjects)