CBSE Scholarship Scheme 2017: Frequently asked questions and answers
In this article you will get acquainted with the CBSE's Scholarship Schemes and various frequently asked questions about these. Here you will get to know about the scholarship scheme for Single Girl Child of Class X and the scholarship scheme for College And University Students.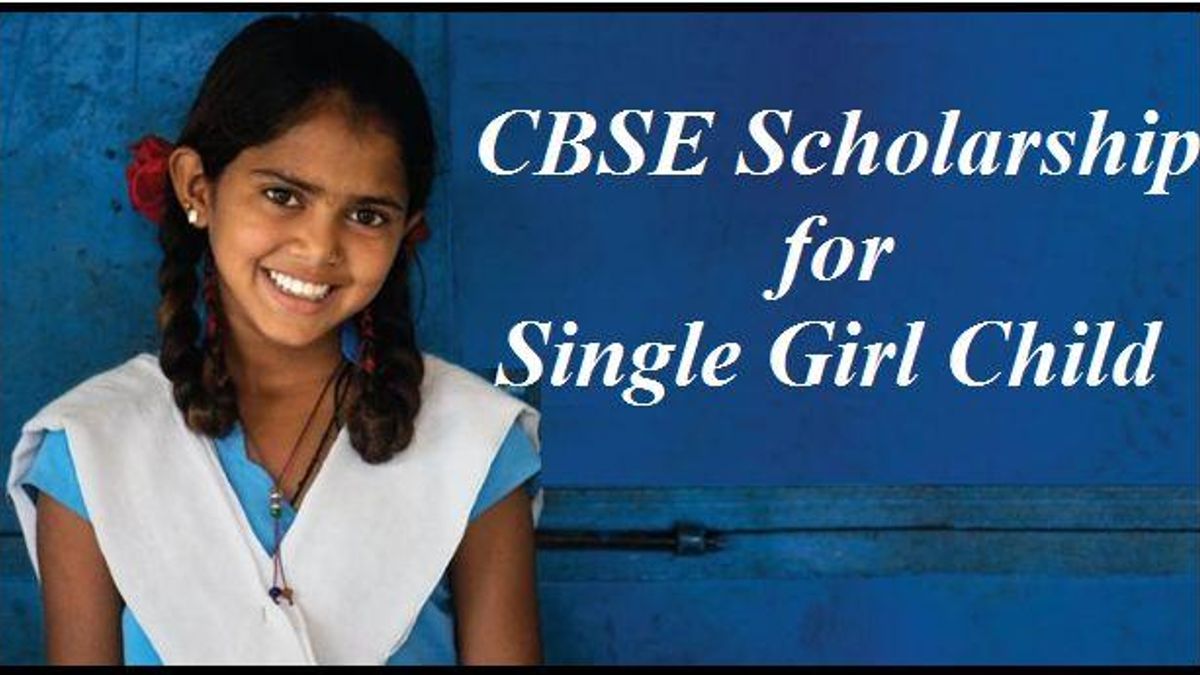 CBSE Scholarship Scheme 2017: Frequently asked questions and answers
Providing an opportunity to pursue higher studies to those students who have a weak financial background, CBSE introduced the Scholarship Scheme under two categories, first being "Scholarship Scheme for Single Girl Child of Class X" for single girl child student and the second is "Scholarship for College And University Students" for college or university students. The bare purpose of introducing the CBSE Merit Scholarship Scheme was to help the talented students who do not have a good financial status to backup the further studies. Actually, scholarships are the instruments of encouragement towards education and research for students. So, every year CBSE invites the online applications for CBSE Scholarship program from the students who have passed Class 10 or class 12 examination from the CBSE-affiliated school.
Here we have a few FAQs about the CBSE Scholarship Scheme that students and parents must be aware about in order to take benefit of the program:
Q1. How can one apply for the CBSE Scholarship Scheme?
Ans. CBSE awards scholarship under various schemes, the applications for which are invited online. Various details of these along with eligibility are available in Guidelines and Application form page. Students are required to visit the official website of board, cbse.nic.in, where they can apply online for any one of the Scholarship Schemes available there. The applicant should ensure that he/she submits the application duly completed in all respects.
Q2. What could be the reasons for the rejection of an application form?
Ans. Your application may be rejected in case the application is not submitted in the proper format and non enclosure of relevant documents.
Q3. What to do in case if one receives a cheque which has date expiring on the receiving day only? How to get a valid cheque?
Ans. Normally, CBSE sends cheque through its partner banks by post and chances of delay are not there. However, if one comes across the above mentioned situation then he/she may send the cheque to CBSE scholarship branch for getting a valid cheque.
Q4. Does a student need to apply for renewal of scholarship again?
Ans. Yes, the student needs to apply for renewal of his/her Scholarship Scheme separately.
Q5. What is the definition of SGC (Single Girl Child) applicant?
Ans. Single Girl child means a girl who is the only child of their parents and she has no siblings, i.e., no brother or sister.
Q6. If there is a single Girl in the family who has one brother only then is she eligible to apply for scholarship under Single Girl Child Scheme?
Ans. No, as per the definition of a Single Girl Child, the candidate in the above said condition will not be considered for scholarship under the scheme. A single Girl child is a girl child whose parents have only one girl child and she has no other siblings.
You may also like to read:
CBSE scholarship for single girl child: Things you should definitely know about
Central Sector Scheme of Scholarship for College and University Students
Top 10 competitive exams for class 10 students