Office life no less than an adventure, that keeps on pushing you to new challenges every day. Sometimes your lousy boss pounces on you while on someday you get grilled by your clients. You cannot deny such things from happening as they are inevitable. From the time you punch your attendance until the time you leave the office campus; you keep getting those annoying cocktails served at your table. Making the situation worse, you somehow lose your calm when your colleagues start troubling you (not intentionally) with their stupid and flossy behavior. Those creepy and crazy things they do at office just blows you off and makes your head spin.
If you think you are the one who falls on this side or your colleague is someone of this type, you can relate to the following things that we do, and are most annoying: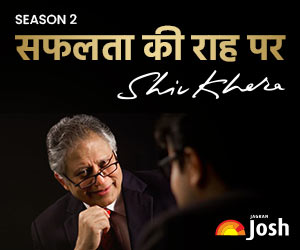 Crazy things you should immediately stop at office to gain respect and gravity
Belching is annoying:
It's very common, and if you are unfortunate you may find your co-worker sitting beside you belching or burping that is absolutely disgusting and annoying at the same time. Just make sure to remind your colleague silently if such a situation prevails.
Taking and shouting on the phone:
Some have the habit of unnecessarily yelling and shouting while taking a phone call just to prove nothing. This leaves other co-workers terribly disturbed and annoying. If you are the one who does this, stop it immediately to maintain the decorum of office culture or if you find someone doing that, remind him/her with a polite note.
You can also read here about some signals that might hint towards evil work culture and what you should do to handle it:
Loud volume stupid ringtones:
Many have this habit of putting their phones at desk and leaving for a break. And, when the phone rings, goodness us, it breaks the peaceful atmosphere with its creepy and loud ringtones. The best way to resolve this issue to keep your phone in silent/vibrating mode and ask your colleagues to do the same
Banging the keyboard mercilessly:
You don't know how irritating it is to keep banging the keyboard for no reasons at all! It is completely unprofessional and annoys your co-workers sitting beside you. Therefore, stop doing that and stay calm while typing. Also, make sure to politely stop your co-worker from typing like a drummer.
Bizarre sounds:
You might have noticed that some of your co-workers have this knack of continuously making sounds from mouth or beating the bay which disturbs the whole ambience, and is annoying as well. Take care of it from the next time onwards.
Poking nose:
Yuk! Maintain some hygiene while in office. How stupid it is to poke your nose and then shaking hands. Your co-workers will start to maintain distance from you if you persist on ding such acts. Therefore, it's better to use the loo to complete your business if your nose is irritating you too much.
Flushing issues:
Often, it is seen that many employees in office don't bother to flush after using the washroom. It's a bad habit and questions your unhealthy way of lifestyle. Moreover, it creates annoyance in the mind of subsequent fellow who's going to use the washroom. Better to stop it, now.
Eating at desk:
Nothing irritates than the smell of spices while doing some important work in office. Moreover, the stain oil at your bay makes it completely messy. Therefore, stop eating at your bay as it not only annoys your colleagues but also create lots of mess around.
Too much chatting:
Maintaining silence (not pin drop) is the first thing that you should take care of while in office. Too much chatting not only disturbs your co-workers but also keep you lagging behind in your assignments. And, it results in bashing from bosses, sometimes. So, it is better to take a break, and go outside if that craving occurs.
These are some of the craziest things we do in office that are annoying and disturbing as well. So, if you find yourself in this list or have witnessed such acts, make sure to leave comment and let us know. In case, you know about some more such craziest acts, share your story with us.
And, don't forget to share this article around your circle to spread this story and stop such things from happening.
Stay cool, stay professional!