University of Delhi released it eighth cut-off list on 21 July 2014. This is expected to the last cut-off list for the undergraduate courses for academic year 2014-15. Approximately, every college has closed down its admission process; very few colleges are still having seats for few courses. The admission process will be conducted till 22 July 2014 under the eighth cut-off list.
The classes under Delhi University are likely to begin from 21 July 2014. The seventh cut-off arrived few days back on 17 July.
Eligible candidates can take a look into the cut-off list and can apply for the courses.
Arts & Commerce - Eighth Cut-off
Acharya Narendra Dev college - Eighth Cut-off
Aditi Mahavidyalaya college - Eighth Cut-off
Atma Ram Sanatan Dharma college - Eighth Cut-off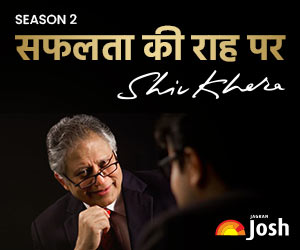 Bhagini Nivedita college - Eighth Cut-off
Bhaskaracharya college of Applied Sciences - Eighth Cut-off
Bhim Rao Ambedkar college - Eighth Cut-off
College of Vocational studies - Eighth Cut-off
Daulat Ram college - Eighth Cut-off
Deen Dayal Upadhyaya college - Eighth Cut-off
Delhi College of Arts & Commerce - Eighth Cut-off
Deshbandhu college - Eighth Cut-off
Ramanujan college - Eighth Cut-off
Dyal Singh college - Eighth Cut-off
Gargi college - Eighth Cut-off
Hans Raj college - Eighth Cut-offHindu college - Eighth Cut-off
Hindu college - Eighth Cut-off
Indraprastha for Women college - Eighth Cut-off
Institute of Home Economics - Eighth Cut-off
Janaki Devi Memorial college - Eighth Cut-off
Kalindi college - Eighth Cut-off
Kamala Nehru college - Eighth Cut-off
Keshav Mahavidyalaya - Eighth Cut-off
Maharaja Agrasen college - Eighth Cut-off
Maitreyi college - Eighth Cut-off
Miranda House - Eighth Cut-off
Motilal Nehru college - Eighth Cut-off
Motilal Nehru college (Evening) - Eighth Cut-off
PGDAV college - Eighth Cut-off
PGDAV college (Evening) - Eighth Cut-off
Rajdhani college - Eighth Cut-off
Ram Lal Anand college - Eighth Cut-off
Aryabhatta College [Formerly Ram Lal Anand College (Evening)] - Eighth Cut-off
Ramjas college - Eighth Cut-off
Satyawati college (Day) - Eighth Cut-off
Satyawati college (Evening) - Eighth Cut-off
Shaheed Rajguru college of Applied Science for Women - Eighth Cut-off
Shaheed Sukhdev college of Business Studies - Eighth Cut-off
Sri Guru Gobind Singh college of Commerce - Eighth Cut-off
Shri Guru Tegh Bahadur Khalsa college - Eighth Cut-off
Shri Guru Nanak Dev Khalsa college - Eighth Cut-off
Shivaji college - Eighth Cut-off
Shyama Prasad Mukherji college - Eighth Cut-off
Shyam Lal college - Eighth Cut-off
Shyam Lal college (Evening) - Eighth Cut-off
Sri Aurobindo college - Eighth Cut-off
Sri Aurobindo college (Evening) - Eighth Cut-off
Sri Venkateswara college - Eighth Cut-off
Swami Shraddhanand College - Eighth Cut-off
Vivekananda college - Eighth Cut-off
Zakir Husain Delhi college - Eighth Cut-off