The second cut-off list for admission to various undergraduate course of the University of Delhi (DU) for the academic year 2014-15 has been announced by the different colleges of the University on Friday, 03 July, late evening. Students who meet the admission requirement as per this Second cut-off list are advised to complete their admission formalities in the College concerned from 04 to 07 July 2014 within the stipulated time frame.
The third cut-off list is expected to come out by the evening of 07 July.
The First cut-off list was announced on 30 June 2014, and admissions based on the first cut-off had been done from 01 to 03 July 2014.
This year, around 2.7 lakh students applied for admission to more than 54,000 undergraduate seats across 64 colleges of the Delhi University.
The eligible candidates who satisfy all the requirements of DU's Second cut off list would be required to complete their admission procedures including the payment of fee by 1 PM on 07 July 2013.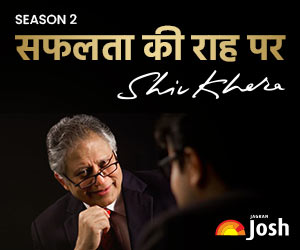 Acharya Narendra Dev College - Second Cut-off
Aditi Mahavidyalaya College - Second Cut-off
Atma Ram Sanatan Dharma College - Second Cut-off
Bhagini Nivedita College - Second Cut-off
Bharati College - Second Cut-off
Bhaskaracharya college of Applied Sciences - Second Cut-off
Bhim Rao Ambedkar College - Second Cut-off
College of Vocational Studies - Second Cut-off
Daulat Ram College - Second Cut-off
Deen Dayal Upadhyaya College - Second Cut-off
Delhi College of Arts & Commerce - Second Cut-off
Deshbandhu College - Second Cut-off
Ramanujan College - Second Cut-off
Dyal Singh College - Second Cut-off
Dyal Singh Evening College - Second Cut-off
Gargi College - Second Cut-off
Hans Raj College - Second Cut-off
Hindu College - Second Cut-off
Indraprastha for Women College - Second Cut-off
Institute of Home Economics - Second Cut-off
Janaki Devi Memorial College - Second Cut-off
Kalindi College - Second Cut-off
Kamala Nehru College - Second Cut-off
Keshav Mahavidyalaya - Second Cut-off
Kirorimal College - Second Cut-off
Lady Irwin College - Second Cut-off
Lady Shri Ram College for Women - Second Cut-off
Lakshmibai College - Second Cut-off
Maharaja Agrasen College - Second Cut-off
Maitreyi College - Second Cut-off
Mata Sundri College for Women - Second Cut-off
Miranda House - Second Cut-off
Motilal Nehru College - Second Cut-off
Motilal Nehru College (Evening) - Second Cut-off
PGDAV College - Second Cut-off
PGDAV College (Evening) - Second Cut-off
Rajdhani College - Second Cut-off
Ram Lal Anand College - Second Cut-off
Ram Lal Anand college (Evening) (Aryabhatta College) - Second Cut-off
Ramjas College - Second Cut-off
Satyawati College (Day) - Second Cut-off
Satyawati college (Evening) - Second Cut-off
Shaheed Bhagat Singh College (Day) - Second Cut-off
Shaheed Bhagat Singh college (Evening) - Second Cut-off
Shaheed Rajguru College of Applied Science for Women - Second Cut-off
Shaheed Sukhdev college of Business Studies - Second Cut-off
Shri Ram college of Commerce - Second Cut-off
Sri Guru Gobind Singh college of Commerce - Second Cut-off
Shri Guru Tegh Bahadur Khalsa college :- Second Cut-off
Shri Guru Nanak Dev Khalsa College - Second Cut-off
Shivaji College - Second Cut-off
Shyama Prasad Mukherji College - Second Cut-off
Shyam Lal College - Second Cut-off
Shyam Lal College (Evening) - Second Cut-off
Sri Aurobindo College - Second Cut- off
Sri Aurobindo College (Evening) - Second Cut- off
Sri Venkateswara College: Second Cut- off
Swami Shraddhanand College - Second Cut-off
Vivekananda College - Second Cut- off
Zakir Husain Delhi College - Second Cut-off
Zakir Husain P.G. Evening College - Second Cut-off
Click Here to Get all DU Admission related Information