Designing the future of business: Why D-Schools are the new destination for Management Education
The fact that several prominent global companies such as Google, Apple, Motorola, Nike, PepsiCo, SAP, General Electric, Microsoft, Procter & Gamble, IBM, and Disney are hiring professionals in business and management profiles shouldn't be surprising.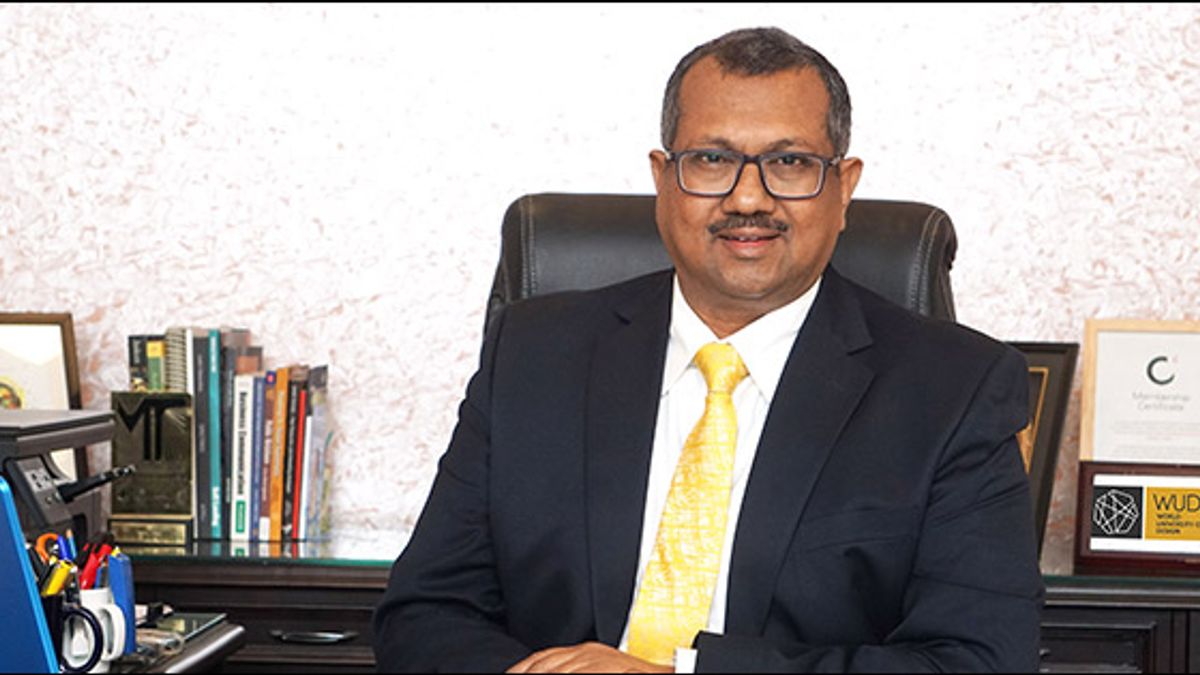 World University of Design
The fact that several prominent global companies such as Google, Apple, Motorola, Nike, PepsiCo, SAP, General Electric, Microsoft, Procter & Gamble, IBM, and Disney are hiring professionals in business and management profiles shouldn't be surprising. What's surprising, however, is the kind of talent being sought. Instead of professionals armed with conventional MBA degrees, these organisations are hand-picking applicants from creative backgrounds for business-driven roles. More specifically, they are looking for individuals with a specific skill-set: Design Thinking.

Even successful new-age start-ups such as Airbnb and Uber are now prioritising the recruitment of professionals who can understand and deploy design thinking principles to stay ahead of competition. The demand for creative individuals has increased exponentially and many top universities are now either developing special design thinking programs internally, or are partnering with established Design schools to render specialised courses.

Sounds almost counterintuitive, doesn't it? But before we dismiss this paradigm shift as just another market trend, it would bode us well to understand what brought it on – and identify the direction it will take in the future.

Digitally-driven, technologically-led: The changing dynamics of the modern business landscape

It will not be an understatement to say that the ongoing digital revolution has completely transformed the way we operate. This new-age convergence of emerging technologies with traditional processes has led to workplace evolution thus enabling businesses and individuals to accomplish their goals – with more ease, speed and scale.

The need for critical thinkers: Why design thinking is becoming integral to business processes

Digital technology has made everything seamless, interconnected, and easily accessible. To survive and thrive in such a fast-paced ecosystem, businesses and business processes need to be agile. They need to keep pace with technological advancements, and market demands. Doing so isn't possible without a workforce that has an agile, flexible mind-set.

This is exactly where design thinking comes into the picture. As Einstein said, "We cannot solve our problems with the same thinking we used when we created them."
Design thinking understands this. It creates a unique confluence of problem-solving methodologies, infused with critical thinking and empathy. Rather than employing a traditionally analytical, rational approach that prioritises the bottom line, design thinking helps in developing a holistic solution that caters to the needs of all stakeholders that delivers maximum value.

Keeping it real: Real-world examples of the difference design thinking can make

The success of this approach can be seen by taking a closer look at two recent and varied start-ups, Bumble and Carmesi.
Launched as a women-centric dating app, Bumble recently diversified its offerings with new features such as Bumble BFF and Bumble Bizz within the app, in addition to Bumble Date. It allows women to access the app for different purposes, thus maximising usability for a much larger user base of users.

Carmesi, on the other hand, has applied design thinking principles to build a holistic brand philosophy i.e - kindness towards one's body and the planet. The focus on the eco-friendliness of Carmesi products appeals to a potential consumers thus transforming the use of an everyday product to something larger and meaningful.

India and the world: The domestic and international design thinking landscape

While design thinking is being recognised and offered as an academic discipline in its own right on an international level, India still has a lot of catching up to do. Currently, the World University of Design (WUD) is the only Indian university offering a pioneering and contemporary business management education built on design thinking. There are three proposed options:

a. BBA in Strategy & Design Management, followed by a PG course
b. MBA in Strategy & Design Management after graduation
c. Executive MBA in Strategy & Design Management after a minimum of 2 years of experience

The MBA and Executive MBA programmes offered by WUD are at the intersection of creativity and strategy, marrying the best of business schools to the best of design schools. The coursework for each programme is created with inputs from domain-leading thought leaders and expert academicians across fields such as business, finance, design, product development, fashion design, and social work.

The classes and the concepts also differ significantly from those in the traditional MBA programmes. Teaching is more experiential, and is delivered in a blended learning format that gives working professionals the flexibility to continue working while augmenting their skill-sets. The coursework encourages learners to incorporate thinking across disciplines.

The unique amalgamation of insights, industry knowledge, and perspectives that WUD's professional degree courses provide can significantly boost a professional's career.

Through the Looking Glass: Outlining the future of business and business management
Organisations increasingly need new-age leaders who can not only swiftly adapt to change, but can predict the changes and are able to successfully position their organisations to drive exponential growth.
The business leaders of today, to remain the business leaders of tomorrow, require newer skill-sets, and a fresh way of thinking. Design management provides the way forward for these emerging industry doyens.

The future belongs to design and innovation, and those who readily embrace this emerging paradigm are the ones who will survive, and thrive in the years to come.
Disclaimer: The information provided in this Notification is solely by World University of Design (WUD), Jagranjosh.com bears no representations or warranties of any kind, express or implied, about the completeness, accuracy, reliability, suitability or availability with respect to the information. Individuals are therefore suggested to check the authenticity of the information.