The time you enter office, there are several distractions that kill productive hours and make you less competent. These distractions vary from external factors such as background noise in the office environment to internal factors such as constant urge to check social media, mobile messages etc. While there are numerous reasons to blame for not being able to submit the work within the deadline, this attitude eventually affects work performance in the end.
So here are a few ways that will surely help you overcome distractions. If you are seriously fighting within to beat the monster of distraction and gain focus, try these easy ways and win the battle with the monster of distractions in your workplace.
1. Take note of your attention span
The best way to avoid distractions is to monitor your own behaviour. This is where the maximum room for improvement lies. There is no better way to cut-off the distraction than to exercise control of yourself. Keep a check on the time slots when you get distracted. Note down your attention span and the aspects that distract you while working. Is it your colleagues, office ambience, work profile or something else? Work on those areas to experience the change in your work style and productivity.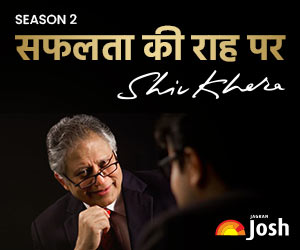 2. Keep your work station organised
One of the distracting sources at work is your work desk. It is really important to keep it organized in order to avoid unwanted distractions. Too much stuff within arms' reach can prove to be distracting especially when you are searching for some documents but get engrossed in organizing the least important ones. In order to maintain focus on the task-in-hand, keep your drawer or shelves organized. Minimalistic things on desk will help you gain clarity on important tasks throughout the day.
3. Follow to-do list earnestly
Another practical way of minimising distractions is to keep a 'to-do' list and follow it earnestly. When you put down the tasks in sheet, be honest about it. Write a realistic time frame in which you will complete the tasks. After completing each task, allot a little time for breaks. Then move on to the other one, so that you do not lose focus after a while. Give your best shot to complete each task within the allotted time frame to avoid any possibility of backlog.
4. Keep Water and Snacks on the desk
This might sound weird, but water keeps you hydrated and alert. It refreshes mind and body when you feel lethargic. At the first sign of fatigue or hunger, a glass of water will surely come to your rescue and will save you from keeping your work pending. Moreover, water and snacks will also eliminate the need to keep visiting water dispenser or canteen time and again. If you get up from your desk, it is natural that you will meet a few colleagues around and this will eat up your time that would have otherwise been invested in winding up the urgent files.
Clutter free desk: secret to a stress free workday
5. Stay away from social networking sites
Visiting websites such as Facebook, Twitter or Pinterest to check your social updates is not a sin. But when these website become a constant source of distraction in the normal workday, then maintain a distance from them. If possible work offline. A survey finding says that approximately 60% of disruptions at work come from email, social networks and cell phones. So turn of the notifications and maintain discipline while working. To maintain focus at work, keep your personal life at bay. Don't get perturbed due to the bad or good news shared by your family or friends. This will make your either disappointed or excited and you will squander the precious productive work hours in chatting with your dear ones.
Proven habits that will keep you happy at workplace
6. Wear Noise-Cancelling Headphones
At times it becomes impossible to control the external factors, such as background noises. You cannot ask everyone to maintain silence because you lose focus. In this case, you can get a noise-cancellation headphone. This will help you maintain steady pace with work. In fact, when other will notice you wearing an earphone, they will assume that you are busy and won't bother you. You can even prepare a beautiful playlist to keep your mood upbeat during the day.
7. Reward yourself for winning over distractions
After putting huge effort in staying away from distractions, it's time to reward self. Distractions are no less than addictions. It takes great determination to be able to curb them and enhance your attention span. If you win over this obstacle in the work place, it's time that you consider rewarding yourself.
For more interesting insights and trivia about career aspirations and life, keep visiting Career Section of jagranjosh.com. You can also subscribe with us to stay abreast with tips on managing your career without a hitch.
Also Read...
Avoiding Post-Lunch sleepiness at Office