One of the best feelings that break the fatigue of the routine work life is the feeling of vacation. Because it has been rightly said that "money fills your pocket but vacations fills your soul". Be it your boss who restricts your luxury of availing leaves or the pressing work schedule that demands your 100 per cent attention, vacation will promise a thrilling experience that will rejuvenate your both physically and mentally. It is just the willing to take a break from work that matters the most and the rest of the things will take care of themselves.
So, here we bring a few suggestions that you must consider for planning a family vacation and serve yourself like a king:
1. Weekend Getaway: A short escapade from the bustling city life
For a budget vacation, you can plan a weekend getaway with family. This way you won't have to invest too much time in planning and staying at the hotel. Places such as Pondicherry, Gokarna , Coorg, Ooty in south, Rishikesh, McLeodganj, Lansdowne, Nainital, Jaipur in the north, Rann of Kutch, Diu in the west and Sikkim, Shillong, Darjeeling, Meghalaya in the east are the destination which you must not miss out on. When time is a constraint, choose the best version of vacation to give your family a thrilling yet memorable experience.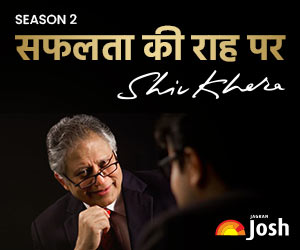 We recommend that a weekend getaway will surely quench your longing for the much needed time that your family awaits. So plan smartly, or if you do not have the requisite time then hire a travel agency to help you make arrangements for the trip.
2. Amusement Parks: Mix of water rides and fun time
Another trend which you will find even in your city to relax is the adventure and theme parks. It is the best way to chill out with family and rejuvenate your lost energy. If you have short span of time to spare with family and make the most out of it, then do rely on the amazing experience that you will get to experience in the theme parks. From food court, dance DJ, 4D shows and thrilling rides, you will get every possible source of entertainment to fill your day with laughter.
Easy ways to ditch your 9 to 5 job and earn high salary
3. Trekking and Camping: Feel the nature and stay healthy
For an office going person, it is indeed a cause of worry that we do not stay in the nature and the sedentary lifestyle often makes us lethargic. So if you wish to go for an adventure with your family and test the immunity and strength that your body is upto, choose to go for trekking and camping. In all the direction from north to south and east to west, we have ample trekking sites and camping tours for the nature lovers. To name a few Valley of Flowers Trek in Uttarakhand, Dzongri Trek in West Sikkim, Chadar Trek in Ladakh and Spiti Valley Trek are the most looked forward ones. You can go for camping in McLeodganj, Solang Valley, Nubra Velley, Chopta and Manali etc. These are one of the best places to visit for an adventure trip with family.
4. Wildlife Thrills: Explore the wilderness
The trend for exploring wildlife is on the rise these days. If you have kids then deciding to go on the wildlife tour will surely leave the entire family merrier. While everyone picks destinations like Jim Corbett and Ranthambore for wildlife exploration, here are some offbeat destination that you might plan for the vacations. Pilibhit Wildlife Sanctuary near foothills of Himalayan Mountains alongside the border of India-Nepal, Kumbhalgarh Wildlife Sanctuary in Aravalli hills in Udaipur, Gautala Autramghat Sanctuary in Aurangabad city in Maharashtra are a few ones that you can explore. Even if you are not a travel junkie, a short encounter into the wilderness with the wild animals will surely give you goosebumps and vivid memories.
Relationship Alert: Is your job affecting your marriage?
5. Go for a long Drive: Explore your City
Long gone were the days when you spend a night or day while wondering on the road in the rains. Long drive was all you need to spend time together. Amid the demanding career you still can make out time to spend a day with your sweetheart wandering on the road exploring your city and reminiscing the days that filled the air of love.
5 things that can take your Relationship a long way
Vacation is the best time to create cherishing memories with your family. At many instances when the office schedule doesn't allow you to spend quality time with family, planning a vacation will surely give you that chance which will rejuvenate your lost charm for working reverently in office. So make sure that when you plan for the next family vacation, you are out of the reach from your mobile phone and laptops. Let family be your first and prime priority.
If you have some more interesting ideas to share for planning a short yet fun-filled vacation with family, do share with us in the comments section below. You can also subscribe with us to receive handy tips on managing your work life balance.
Also Read...
Is having a single child the right decision for working couples?