Life is not just every time you expect it to be. Today, the world has become a global village where everyone is running to pursue his/her dreams, leaving not a second's time to peep within. Run or lag behind too far, and that fear to be left alone in the darkness of negligence is somehow pushing every human being on this earth to hover waveringly. Sometimes the results are good and some days it feels to just cut off from the hustles of life.
This has created ample room for stress to replace solace, and is now spreading like an epidemic. Every second person on this planet is virtually affected with stress. Stress is inevitable in the zone where people are bound to work under pressure to prove themselves. Are we conditioned to live a life of robot or it's our own fault that we are overlooking the fundamentals of life for the sake of material gains and appreciations? Whatever the reason is, we need to fight stress or else it will create turbulence in our daily lives!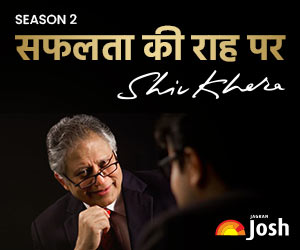 We are here enlisting some tips that will help you to keep stress at bay:
Plan for the future
It's absolutely cool to live in the present; however, it's quite foolish to think only about present. You never know what lies ahead of you or how the coming days are going to treat you. If you remain unplanned for the future, any small unfortunate event can push you deep in the slumber of stress and depression. Therefore, always keep a future plan ready and work according to that in present to stay prepared to face any situation like a pro.
Too many cook spoils a broth
It's an old saying that fits very well in our cases as well when we try to multitask at the same time. Rather than doing too many works at a time, make sure to prioritize things and focus on the most important thing at first. In this way, you will not get jumbled up and there will be no stress factor to fight.
Be flexible
Don't try to take everything on your ego as it is going to backfire rather than doing any good to you. There is no harm in letting things go if that's not going to impact your life in a big way. The biggest problem in our lives comes when we become too adamant and try to hold on to things that are not important. So, make sure to adjust in every situation to stay stress-free forever.
Start Reading and Writing
This is one of the golden ways to keep stress at bay. Whenever you feel stressed, make sure to take a break and start reading about your favorite topic. Even better, if you can start writing about anything that makes you feel happy. This works like a medicine. Try it at times of stress!
Hello! Are you talking?
If you are feeling stressed, don't keep it to yourself. Break your silence and stop troubling yourself. Start talking to your close friends and take advices from your parents to let go off the stress. This will somehow ease your inner doubts and you will start feeling refreshed all-over again.
Breathing exercises
This is one of the proven and practical methods to say goodbye to every kind of stress. Whenever the stress gets over you and you feel chocked, start taking slow and deep breaths to calm down. You can even try yogic breathing exercises such as Alternative Nostril breathing and breath-of-fire breathing. By practicing such breathing exercises, your body will get enough life-giving energy and you will start feeling tranquil and relaxed to your head.
So, start living a stress-free life from today! In case, you want to have your say, please feel free to write down your comments as we always value your feedbacks. Also, if you liked this story, make sure to share it across your friend circle to let know about the tips to counter daily stress.