Cross-cultural etiquettes before we start to talk about them, it's important to understand what we mean by cultural etiquettes. The word etiquettes in itself refers to the cultural guidelines of what is appropriate and what is inappropriate or what is right and what is wrong or what is respectful and what is disrespectful. And, as easily deducible these cultural etiquettes differ for every different culture existing in this world. They are what give a culture it structure, the morals and the beliefs that bind the people of that culture.
Simply said, whenever you go to visit or live with people of a different culture it is expected of you to keep in mind some basic etiquettes followed in their culture. Especially for students going to study abroad, you are going to spend a considerable amount of time with people from these cultures different from yours. It is best to have researched beforehand about the cultural etiquettes of the place you'll be going to. And if you are wondering why? Well, simply because something that might be considered polite in your culture might be seen as offending in some other culture.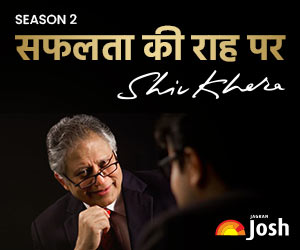 Thus, here we will discuss about some pointers that you should be careful about and research about before you leave for your destination.
Punctuality
When you are going to study abroad make sure that you are well informed about the punctuality etiquettes in that culture. Especially, if you a habit of sleeping in late for in some cultures people are very strict about punctuality. Consider the British people for example, they are very particular about punctuality. It is considered disrespectful even if you show up a few minutes late, best to reach the venue a few minutes earlier to be on the safer side. And if by any chance you are running late, you are expected to inform the hosts of the same.
Greeting People
Knowing how to great someone is very important when you are communicating with a person outside of your own culture. Every culture has a different acceptable format of greeting a person. For example, if you are going to France you will see that most people there greet their friends and loved ones with a kiss on each cheek. Whereas on the other hand, if you happen to be going to Japan for your higher studies you will notice that although a handshake is an acceptable form of greeting most Japanese greet each other with a slight bow as a measure of respect for the other person.
Gifting
Gifting is another important part of cross-cultural etiquettes that one should be very careful of. Different cultures have different understandings on the right gifting item for a particular situation. For example, in the United States it isn't mandatory for guests to bring gifts to a birthday party or such celebrations. You may choose to bring a gift but even if you show up without one it won't be considered rude. However, in Germany, if you go for a dinner party, it is considered polite to send in flowers the next day to your hosts. But then there are too many things to watch out in that too, you should be careful not to send either roses or carnations. For one is associated with romance and the other with death and funerals, you'd end up doing more harm than good by sending in either of them.
Importance Of Learning A Foreign Language For College Students
Body language manners
Before visiting any country be careful as to check acceptable body language gestures in the country. For example, Australians are completely fine with back slapping, hugs and shaking of hands be it in any setting however in America it is acceptable only outside of a professional setting. Another example is of a more commonly used expression i.e. nodding of your head generally means approval with the other persons thought. But in Bulgaria and Greece, people nod their head up and down to signify disagreement.

Life Lessons you learn during your College Days
Telephone manners
Talking over the phone is something that one cannot avoid at all. Especially when you are going to study in a foreign country. Thus, having a good understanding of a place communication etiquettes is very important. For example, when talking to a person over the phone in the UK it is expected of you to be polite and concise. Whereas on the other hand, in America is acceptable to be fairly informal when conversing over the phone.
List of weekend holidays in the year 2018
In Summation
Different cultures around the world have a different way of greetings and other similar acceptable gestures. Whenever you are going to visit or stay for a prolonged period in a country with a culture different from yours it is expected of you to have an understanding of the acceptable public gestures and communication methods of the people there. Hope the above stated points will help you in your search to be well-informed on important pointers to keep in mind when searching for acceptable etiquettes in the area. Liked this article? Please share it with your friends and peers. For more such articles on college life please visit, www.jagranjosh.com/college. Alternatively, you can also get more such articles in your inbox by submitting your email-id in the box below.