Recently we recorded the 24th student suicide in Kota this year. The overwhelming academic and social pressure coupled with a lack of a support system breaks the will of an adolescent, leaving suicide as the only feasible option left. Then when some students do reach their chosen IITs or Medical Colleges, the suicides continue because the mental trauma was never addressed. According to government sources, from 2018 to Mar 2023, 61 students from IITs, NITs and IIMs committed suicide. This year till July, we have seen at least 20 suicides in central educational institutions.
Whenever I have spoken to parents, in school workshops or individually, I have observed the same emotion from all of them - they all want their children to have happy lives.
Then how does this love, care and desire for happiness change into a desperate struggle for marks and ranks? When you reverse engineer "Happiness", then you find out that most people define it as a good job with a good package - this good package will help students buy a good flat in a big city in India or abroad. They will be able to buy a good car and have all the comforts of life. And when they have all comforts of life, then they will be happy. Most parents want a better life for their children than they have had. Thus starts the sometimes seen and sometimes unseen cycle of pressure on a young teenager.
What is the best way to get to a good package? For most parents the most popular solution in India today seems to be JEE or NEET preparation. To be a good doctor, one needs the following aptitudes (natural genetic talents): Abstract Aptitude (logical and reasoning capability), Operational Aptitude (capability to do tasks in a systematic manner), Language Aptitude (capability to comprehend and learn languages including computer languages), Memory for Design Aptitude, Spatial Aptitude (capability to visualise in 3D; good for Radiologists) and Mechanical Aptitude (capability to understand how things or machines work; good hand eye coordination; good for surgeons, dentists and such). On the other hand to be a good engineer, one needs the following aptitudes : Abstract Aptitude, Numerical Aptitude (capability to understand numbers), Operational Aptitude, Language Aptitude, Memory for Design Aptitude, Spatial Aptitude and Mechanical Aptitude.
Each of these aptitudes are desirable but the most important one which is needed for JEE/NEET preparation is Abstract (and Numerical if one targets JEE). If a student has some of these aptitudes, he/she will enjoy NEET/JEE preparation - will struggle less and achieve more. But if these aptitudes are not present in sufficient quantity, then you need to study longer, harder and you will fail more often. Personality also matters but if you are someone who is curious, analytical, willing to work monotonously, has a perfectionist mindset, then JEE/NEET or any other test prep becomes easy for you. Again please keep in mind these personality traits can be harmful too if you use them too much. Unlike aptitudes, personalities can change and can be developed.
Coaching Institutes can help develop such a right learning attitude in order to beat lacs of other students and achieve national level success but natural talents are definitely needed in order to be successful engineers or doctors later in life.
The lack of the right combination of these aptitudes and personalities along with peer pressure, societal pressure, parental expectations, personal expectations and herd mentality lead to mental health challenges and when the pressure becomes too much, then the only option that the student thinks of is suicide.
Self doubt is very common during JEE prep. I suffered through it when I was preparing. I also remember during my AIEEE counselling in 2005 (choosing engineering seats according to merit is called counselling as well), I had to choose from some 40 odd engineering streams in colleges all over India without having a clue about any of those colleges or streams. I chose Computer Science in NIT Jalandhar - leaving my seat in BITS Pilani, PEC Chandigarh, NIT Trichy and others. Why you ask? No Guidance. It really bothered me for 2 years, before I could live with it. The regret of not making a good choice continued for many years later as well.
A lot of parents are lucky that their children who prepared for JEE/NEET do not end up with mental health issues. I regularly work with students in such top engineering colleges. Their mental health woes are not recognised enough. Pallavi Khanna, a therapist who has been working for close to 15 years with students in NIT Jalandhar, DAV Institute of Engineering and Technology and others in Jalandhar, regularly deals with potential suicide cases. She mentions 'suffocation', 'no purpose to live', 'rat race', 'expectations', 'no-one who understands' as some of the reasons students quote for their suicidal tendencies. She has had multiple scary moments when students have called up at 2 or 3 in the morning saying we are attempting suicide and she has counselled them at those times, preventing multiple such attempts. Once a professor at a famous NIT reached out to me for his own son who was also studying at the same NIT. The son was depressed and they had tried everything they could in order to help. These are not rare cases, these are as common as they come in today's India.
We might think that educated parents, or students having good exposure have a better grasp over these issues. Priyank Sharma, a doctoral researcher at NIEPA Delhi (India's premier think tank for Education), also an engineer from NIT Jalandhar, wrote a paper in 2022 on the 'impact of education on the rate of suicides in India'. The results of the paper state that 'education hasn't been an effective instrument in equipping people with life skills: with the increase in education levels across the country, there has been an increase in the education level of people who commit suicides concomitantly, as if the education is happening in vacuum with no effect on the persona of people committing suicides'. Earlier this year, he wrote an entire social media post on "… Somehow, every time I see the March month on the calendar - first thing that comes to my mind is student suicides…"
But are all parents like this? What about students looking at other options? Dr Itishree Misra, India's pre-eminent psychometrician says, '…that a lot of parents today ask their children to choose what they want to do and they will support that decision. So the burden of deciding what to do for the next 50 years is on the shoulders of a 13 year old child…' This student then dives deep into the Internet and gets over-stimulated and over-whelmed by the information. Ultimately a lot of them reach this conclusion - JEE/NEET requires a lot of hard work, I just want to become rich very quickly!
They want to do something 'big' in life and stop believing in school education and stop listening to their parents' suggestions. Students overthink, then they put themselves under immense pressure to achieve, because of that pressure, they are unable to perform in academics and extra- curricular activities, which demotivates them, so they put more pressure on themselves and this vicious cycle repeats until mental health starts breaking down. Read more about it here - "Over Stimulation because of Internet" (https://www.jagranjosh.com/articles/impact-of-over-stimulation-of-internet-on-mental-health-of-school-students-saurabh-nanda-1691413416-1)
Is happiness gained this way? Is life only about competition? If you do not achieve things quickly in life, then are you useless? We spend some 80,000 hours in the careers we are going to be in. Moreover, the 21st century (changing at an uncatchable pace), will make Gen Z and Gen Alpha change 5-6 careers. So how does a young adolescent make sense of all these things? For any student, we measure 10 aptitudes, 28 personality traits and 222 career interest areas before suggesting the Best Fit Career choices and the strategy to follow through on those choices, through a 2 year long counselling- intervention process called Step Zero which is based on my copyrighted "Spheres of Understanding" career decision making model. How can everyone be fit for engineering or medicine? The answer is that they are not.
I was representing the 'industry' at a conference in Nov 2022 in Delhi on "Shadow Education in Denmark, India and China". Shadow Education refers to coaching/test prep and tuitions/tutorial classes. There was one research which showed how a lot of students in a top IIT are not capable of becoming good engineers as they are more 'analytical' in their thinking. This is because of the JEE prep which teaches these students to 'crack' tests and not necessarily become good engineers. A loose correlation might be made here as to why so many IITians end up as analysts. Why don't we see thousands of cutting edge solutions from the lacs of students in IITs and such? For the last couple of years, only doctoral students from IISc Bangalore have been winning the James Dyson award for innovation. I was part of the panel that announced it this year at a Dainik Jagran forum through which the James Dyson team wanted more Indian engineering students to participate. In any profession, you need at least 10 years to become an expert and start earning good money but most students and parents don't want to understand this. There will always be prodigies and super talented individuals who will achieve more than others, they are God-gifted. Just like every student is God gifted to do something unique. Not everyone has to become a software engineer or a civil servant or a doctor or a banker. And those who do become these (without knowing themselves better) end up with quarter-life and mid-life crises. A lot of professionals having 7-15 years of work experience approach us for career guidance and it turns out that they are carrying the scars of their earlier years and need therapy before they need career advice. The mental health trauma is complicated and complicates further with life's experiences. Do not ignore it. We are wasting away our demographic dividend by pushing our youth into unfit career paths. India can lead the world in solving problems and these problems won't be solved by engineers working for trillion dollar corporations. We need to change our priorities with our youth. My dear youth, stop trying to follow the "Beaten Path" of others. Understand yourself, develop life skills and then strive towards finding your own path; and everything that you want-money, success, happiness shall follow.
About the Expert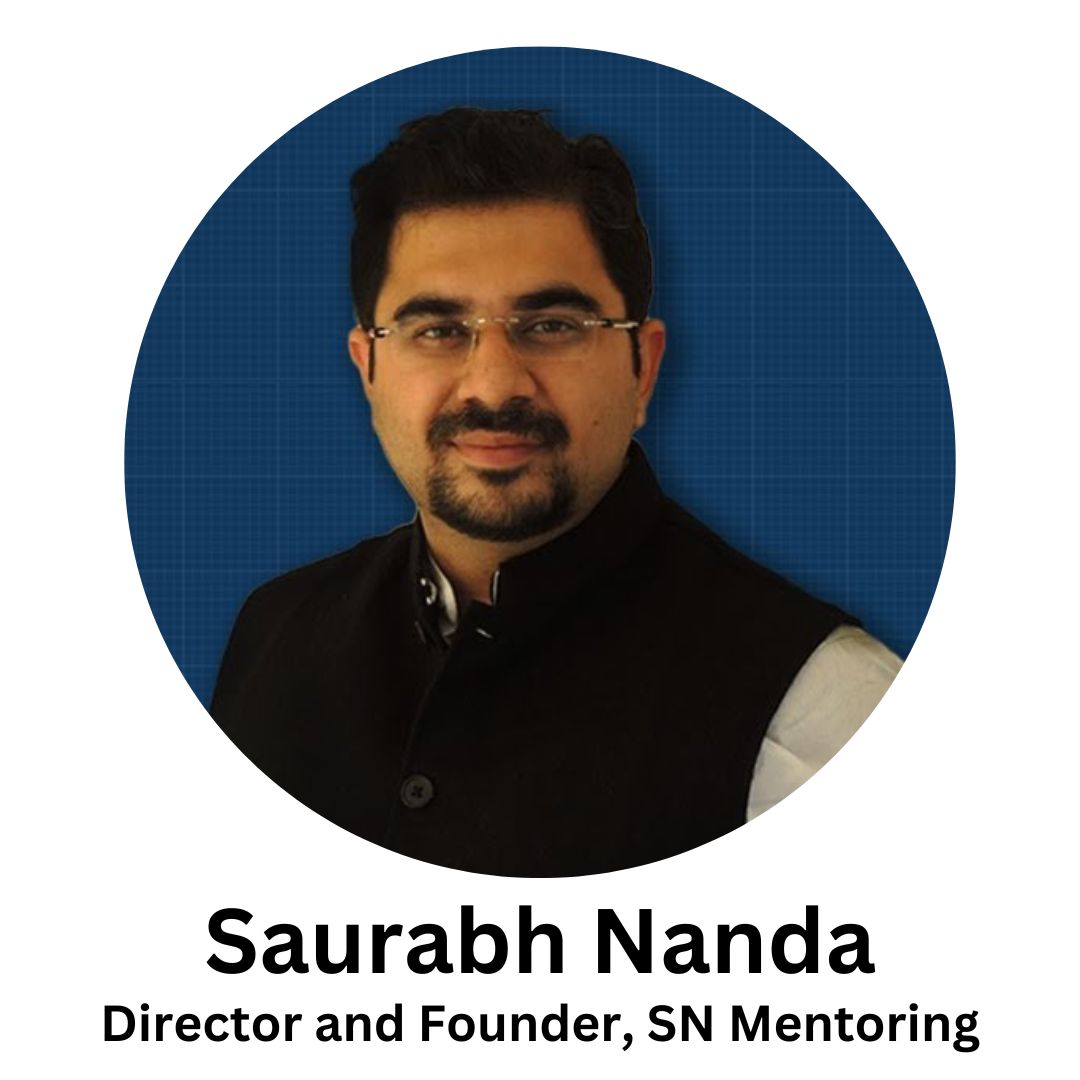 Saurabh Nanda is a rеnownеd carееr consultant and mеntor in India, guiding 20,000+ studеnts and young profеssionals globally. Hе has rеcеivеd accolades for mеntal hеalth initiativеs and is a TEDx spеakеr. His expertise covers diverse topics, from rеsеarch projеcts to communication skills. He holds degrees in computеr еnginееring and clinical psychology. His decade еxpеriеncе in education spans India, Dеnmark, and Japan, bеnеfiting thousands of livеs. He advocatеs for sustainability, mеntal hеalth, and еducation policy on his podcasts and as a Global Ambassador.
Also Read:
Expert Speak - "Impact of Over-Stimulation of Internet on the Mental Health of School Students" - Saurabh Nanda