Himachal Pradesh Public Service Commission (HPSC) has announced the date of examination of State Eligibility Test 2013 (SET 2013). The HPSC will organize the SET 2013 on 27 October 2013 at notified centers of four districts of Shimla, Solan, Mandi and Dharamashala (Kangra).
HPSC had notified for Himachal Pradesh State Eligibility Test (SET) 2013 on 20 May 2013 and accepted the online application till 18 June 2013 for the same.
HPSC holds State Eligibility Test to determine the eligibility for lectureship in universities and colleges located within the ambit of the state of Himachal Pradesh during the month of September/October every year.
Eligibility for SET
HPSC conducts the State Eligibility Test in 20 different subjects and persons applying for the exam must have secured at least 55% marks in their post graduation or equivalent examination. However, candidates from reserved categories and disabled candidates, which is 50% marks in their post graduation of equivalent examination. Candidates who have appeared for qualifying exam or appearing the same are also eligible for the SET but they need to attain the minimum qualification criteria in order to get SET certificates.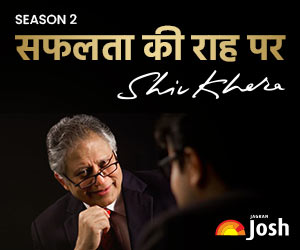 Scheme of Test
The SET 2013 will consist of three papers with objective type questions in nature. All three papers will be conducted on the same day in two separate sessions. Marks, allotted time and number of questions for all three exams are as under –
Session

Paper

Marks

Number of Questions

Duration

First

I

100

60 out of which 50 questions to be attempted

75 Minutes (10 AM to

11.15 AM)

First

II

100

50 questions – all are compulsory

75 Minutes (11.30 AM to

12.45 PM

Second

III

150

75 questions – all are compulsory

150 Minutes(2.30 PM

to 5PM)
For detailed scheme of the test, please click on the below given link -
Himachal Pradesh State Eligibility Test (SET) 2013: Exam Date: Scheme of Test
Criteria for Declaration of Result
All candidates need to secure minimum marks in order to qualify the SET. The minimum marks structure is as given below –
Category

Minimum Marks (%) to be obtained

Paper – I

Paper – II

Paper – III

General

40 (40%)

40 (40%)

75 (50%)

OBC (Non-Creamy layer)

35 (40%)

35 (40%)

67.5 (45%)

PWD/SC/ST

35 (40%)

35 (40%)

60 (40%)
Syllabus for SET

HPSC conducts the SET in 20 different subjects. While the Paper –II and Paper – III are related to subjects opted for the test, Paper-I is common for all.
Jagranjosh.com is providing the syllabus for the Paper -1 as well as for the subjects for SET exam aspirants. To download, please click of the below given links –
Himachal Pradesh State Eligibility Test (SET) 2013: Syllabus Paper-1
Syllabus for options subjects are as under –
| | | |
| --- | --- | --- |
| Sr.No. | Subject Code | Subject |
| 1 | 11 | |
| 2 | 12 | |
| 3 | 13 | |
| 4 | 14 | |
| 5 | 15 | |
| 6 | 16 | |
| 7 | 17 | |
| 8 | 18 | |
| 9 | 19 | |
| 10 | 20 | |
| 11 | 21 | |
| 12 | 22 | |
| 13 | 23 | |
| 14 | 24 | |
| 15 | 25 | |
| 16 | 26 | |
| 17 | 27 | |
| 18 | 28 | |
| 19 | 29 | |
| 20 | 30 | |
Himachal Pradesh State Eligibility Test (SET) 2013: Exam Date
Himachal Pradesh State Eligibility Test (SET) 2013: Notification