How to impress your Interviewer and earn your next job?
An interview is a strategic talk. If you're going for the same, you need have a look of what can ensure that an interviewer is impressed.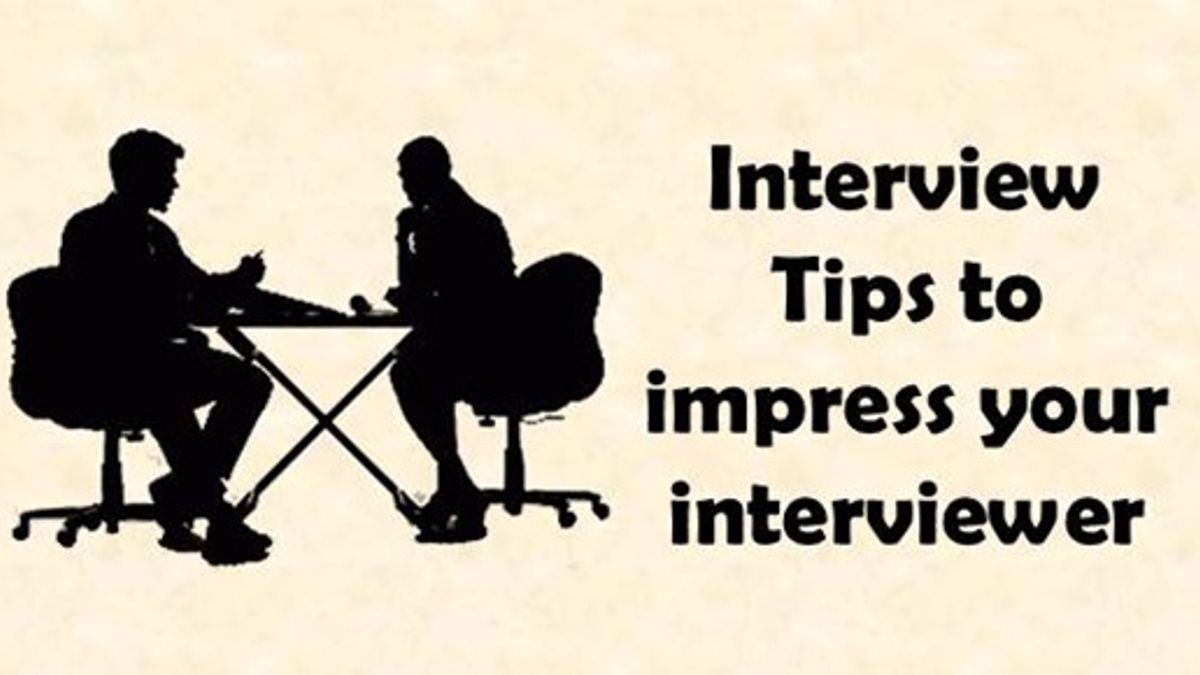 Interview Tips to impress your interviewer
What would have happened If I already knew the questions the interviewer asked? What If the interviewer had asked the questions I prepared for? Do you also think about the above questions after facing the interview? The solution of these brainstorming questions lies into the way of handling pressure, tackling questions, and communicating the reply to an interviewer. And it isn't so tough that it can't be overcome. An interview is a strategic talk that takes place between an interviewer and the job aspirant. Facing this strategic talk in tradition or in an unplanned way may obstruct your success.
So, you need to have a glimpse of strategies if you are going to face an interview for a job. Here's what can ensure that your interviewer is impressed.
Dress Properly
What should I wear for the interview? Will this dress impress the interviewer? These questions agonise and put the millions of the job aspirant into the state of confusion when they go to face an interview for a job. Every interviewer possesses a unique sense of appropriate attire. So, taking a decision of what to wear isn't so difficult that it can't be solved. One should dress one or two level higher than the designation that he/she is going for. One should wear formal clothes. He should the avoid wearing a collarless shirt.
Make The Strategic Talk Tension Free
An interviewer who is having a maiden interaction with job aspirant often asks him/her "tell me something about you." It is the question which can relieve tension or get the conversation going in a strained situation. Moreover, it is an opportunity for the aspirant to position himself/herself effectively in the way he/she wants to.
Avoid Blaming Others
There is a lot question which may put pressure on you. If an interviewer asks you that why did you leave your last organisation or that why have you left so many organisations, you should not blame the organisation, co-workers, seniors, and superiors. If an aspirant blames others, he might be perceived as a person who blames only others and is unable take responsibility of actions and decisions he has taken. One should always put positive reasons and answers.
Highlight Your Skills, Ability, And Background
Interview for a job is a platform where an employer interviewer decides that how your skills, ability, and background benefit the organisation. So, one should try to highlight his/her skills, ability, and background which are beneficial for the organisation.
Keep your praise & observations credible & realistic
A job aspirant should continue praising the past employers. He/she should keep knowledge and information realistic, credible, and relevant. One should try to highlight the attributes that his/her interviewer agrees with. Such an interaction can associate his/her with the interviewer which may become vital for the interview's outcome.
Be Calm And Composed While Having Strategic Talk
What you speak matters later, but how does first. The resume of a candidate may be impressive, he may have good reasoning skills, knowledge, and information but all these qualities aren't sufficient for the aspirant. The good interview depends upon how one handles the pressure. So, one should be calm and composed while handling the pressure. One should talk in soft and low pitch volume even if the interviewer talks loudly.