For any college student, building their resume or CV as a fresher is a major challenge. The challenge multiplies manifold when you consider that college students do not have the option to leverage their work experience on their Resume in order to impress the recruiter or interviewer. While college students might not have relevant formal or professional work experience, they do possess a lot of volunteer based work experience that they can use on their CV or Resume.
Many college students are in unaware of different ways in which they can leverage their volunteer work experience on their Resume. Let alone that, many even don't even know what is volunteer based work experience and how can it help them land their first job after they walk out of their college campus. If you are also one of those college students, this article is for you. Here, we shall discuss different aspects of volunteer work experience and how to use it in your Resume.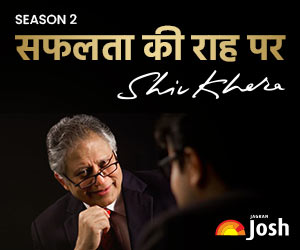 What is Volunteer Work Experience?
The first and foremost question that haunts college students on this topic is: what really volunteer work experience is? Although there is no fixed parameter to define it, the general understanding is that any work that you do part from your academic studies that helps you know new things and imbibe new skills and for which you were not paid can be termed as volunteer work experience. This means that volunteer work experience covers a wide array or type of work you do as part of your college. For instance, if you participated in any extra-curricular activity beyond your academics or you helped organize your college festival or earned a certificate for doing social work with an NGO; all of this can be termed as volunteer work experience.
Why to mention Volunteer Work Experience on our Resume?
The second important aspect about volunteer work experience is why it should be on your Resume. Since our childhood, students are told that Resume is a formal document detailing all your academic and professional achievements. Nowhere does it mention anything about volunteer work.
The simple explanation for this is, volunteer work experience is a fairly new trend that has come-up as far as Resumes or CVs are concerned. In today's highly competitive job market, in order to stand apart from others and showcase you as a candidate who is ready to take up professional responsibilities, college students often mention their volunteer work experience on the CV.
The key reason behind including volunteer work experience on CV is because it shows you in positive light before the recruiter / interviewer. Interviewers are known to favour candidates who have done work that does beyond the limits of college work. And, although you didn't get paid to do this work, but it surely helped you learn new things and pick-up new skills that can be helpful even in your professional life that you start after joining your first job.
When to include volunteer work experience on our Resume?
But, does this mean that everyone should include volunteer work on their Resumes? This questions is quite tricky to answer, as inclusion of volunteer work experience is only done in certain circumstances.
Fresh Graduates: The first being: when you are just walking out of college campus and looking for your first job. In such cases, volunteer work experience helps you to stand out and apart from your classmates before the interviewers.
Why Should You Include A Cover Letter Along-With Resume?
Career Change: The second case involves when you are trying to change your career from one domain to another. In such cases, if you have some relevant volunteer work experience in the new field that you intent to join, you will surely earn a few points in the eyes of the interviewer. For instance, if you were working in IT domain and want to switch over to marketing, if you have done some work in marketing like designing digital marketing campaigns or creating software or tools that assisted marketing efforts, it must surely be mentioned on your resume as volunteer work experience.
Return to Work: This is another instance where volunteer work experience can come to your aid. If you have taken a sabbatical due to a family problem or for your marriage; coming back to work might be a tough challenge. But, during your sabbatical if you have continued to be connected with the industry and done a bit of volunteer work, it will surely help you case of re-joining the industry.
13 Secrets That Will Get Your Resume Shortlisted
How to showcase Volunteer work experience on our Resume?
Again when it comes to including volunteer work experience on your Resume, there are two main ways to go about it. Both have been discussed in detail below:
As part of professional work-experience: You can include even your volunteer work experience as part of your regular work experience, if the volunteer work which you did was of the nature of related to the same industry or domain. For instance, if you were part of software development prior to going on a work-sabbatical and during your sabbatical you developed software as a freelance project for an NGO, it can surely go in your resume as part of your professional work – experience section.
Separate section for volunteer work experience: You can also create a separate section for volunteer work experience in your Resume in order to highlight your skills in particular field. For instance, if you worked on an Artificial Intelligence project in college for a scholarship competition, you can surely mention it as part of volunteer work-experience section. This is generally more suited for fresh graduates, who do not possess any professional work experience to showcase. Or those candidates who are going for a career change.
How to Build Job Resume that is Suited for 2017?
To sum up…
These were all the basics about volunteer work experience and how can college students use it to their advantage. Although, mentioning volunteer work experience on your Resume is not really a big aspect of resume development in India, it can surely have a big impact for college students who are looking for their first job. Therefore, college students must leverage the volunteer work experience that they have garnered during their college days in order to make sure that they stand apart from the crowd an impress their recruiters to get their dream job.
Found this article to be interesting, please share it among your friends and fellow college mates to spread the word. You can also find other interesting articles related to college placements and resume development to win your first job at www.jagranjosh.com/college.
Also Read:
Resume writing tips for college students and fresh graduates