Going to college is the dream of every high school student. The freedom that comes with the college life is something that we all desire the most. Not to mention the three to four years spent in college are the best years of anyone's life. But it is important to have someone to share these moments with and this is where college friends come in. However making friends in college can be quite a daunting task. Especially, if you are moving to another city for college for there would be no familiar faces in the crowd and you'd be starting afresh right from the beginning. But that is not necessarily true you can also make friends before getting on the campus. Here are some ways in which you can make friends on campus even before you appear for your first lecture.
Connect With Your High School Alumni
One of the best ways to connect with familiar faces on campus before even setting foot on it. You are always friends with people not just from your batch but also those both senior and junior to you in college. Talk to your friends in the batch senior to you, find out if anyone of them is in the same college as you. Connect with them and ask them for helpful advice about the campus environment. It is always helpful to have a familiar face on campus.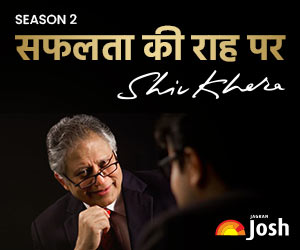 Use Online Forums and Social Media
This method comes in very handy if you are moving to another country for college. For then you'd fall under the category of an International student. You can then search for Facebook groups for international students from your country for that particular college or university. These pages form an online community like thing and are always open to help and advice prospective students. Here you can chat with students from the same course or even same home town as you. It is easier to connect and bond with people of similar interests.
6 Secrets to make lifelong friends in college
Connect with your roommate
If you are moving to another city for college, chances are that you'll either be staying at the college hostel or you will rent a room at some PG or student hostel in the vicinity of your institute. When staying at college hostel you are always required to check in at least two to three days before the first day of college. Hence it will give you some time to connect with your roommate or other hostel mates and since there are no classes you'll have plenty of time to hangout together. On the other hand when picking a PG or a hostel, go for one that has some students from your college.
Things every hosteller should know

Make Sure to Attend Orientation Program
Almost all major colleges and universities across the country conduct an orientation program for the newly admitted students before the start of the college. Here students are briefed with some common rules, given a brief overview of the college history and other such things. It also acts as a great platform to meet new people, all of whom would be in the same year as you. And if luck favors you might also come across students from the same stream as you, with whom you might share your lectures. Connect with them, exchange phone numbers and stay in touch. For when the classes begin you would have a familiar face in the crowd and you won't feel completely alone in swarm of strangers.
Difference between school life and college life
To Conclude
Making friends before you start classes in college can be quite beneficial as you would have someone to talk and meet up on the very first day in college. Having someone to explore about the campus building, sharing the lunch table would be quite helpful. As you roam about looking lost and wondering whom to talk to or whom to approach on the very first day of your college. Liked this article? Please share it with your friends to help them prepare their best for the college life ahead. For more such articles please visit www.jagranjosh.com/college.