For the Civil Services aspirants the available NIOS readings are much important. The NIOS textbooks contain precise study material available in all major subjects like History, Geography, Political Science, Economy, Accountancy, Business Studies, Sociology Psychology, Environment and Ecology etc. The IAS aspirants need to prefer such textbooks which required less time to cover the whole UPSC IAS syllabus. NIOS textbooks are equally important for UPSC IAS Prelims Exam as well as for IAS Mains Exam.
Most of the Civil Services Aspirants find difficulties to cover the whole syllabus due to unavailability of proper study resource materials consequently they bound to prefer such study materials which may inappropriate in perspective of IAS Exam.
Here, we have provided the NIOS study material for the subject Geography, one of the most important subjects in terms of number of questions asked in IAS Prelims Exam in recent years. The scope and importance of the subject geography is growing year by year because Geography is much associated with the subject like environment and Ecology also.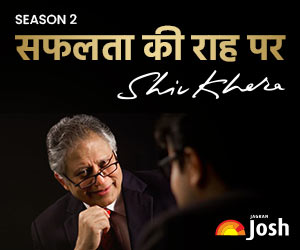 Module 6: The Physical setting of India
Lesson 16. India-Physical Features
Historically, India is an ancient country, known as Bharatvarsh. It is surrounded by the sea on three sides, separated from the rest of Asia by a lofty mountain chain. Hence, it has become an independent entity called the Indian subcontinent. In size, India is the seventh largest country in the world. It is a vast country characterized by great diversity in its physical feature.
Click here for the complete lesson
Lesson 17. Climate of India
In the previous lesson, we have noted the shape and size of our country along with its latitudinal extent. Not only its physiographic divisions are diverse but also far more contrasting in nature. Each one of these factors has an impact on climatic conditions of India, be it temperature, atmospheric pressure, wind system or precipitation.
Click here for the complete lesson
Lesson 18. Natural Disasters
Humans have been coping with natural disasters since time immemorial. There are so many disasters which cannot be controlled by human intervention. They are destined to bring their tragic consequences of human destruction. Due to human intervention in the natural processes, the destructive power and frequency of natural disasters have increased considerably
Click here for the complete lesson

Module 7: Natural resource and their Development in India
Lesson 19. Our Resources
Natural resources which satisfy the material and spiritual needs of humans are the free gifts of the nature. In other words, any material which is valuable and useful for humans is called a resource. These resources include physical like land, water, soils and minerals; biological living like vegetation, wildlife and fisheries. In fact every material has some utility for human beings but its utilisation is possible on the availability of appropriate technology.
Click here for the complete lesson
Lesson 20. Land, Soil and Vegetation Resources in India
The nation's strength, be it social, economic or political depends mostly on the available resources and their proper utilisation. But what is a resource? In simpler terms, resource is the matter or substance which satisfies human wants at a given time and space. Before any element can be designated as resource three basic pre-conditions must be satisfied.
Click here for the complete lesson
Lesson 21. Our Water Resources
Water is so important for life that we cannot imagine life without it. The evolution of life itself took place in the water. In the evolution of all kinds of life, water has played an important role. The amount of water found in the living beings is 65 percent and 65 to 99 percent in plants.
Click here for the complete lesson
Module 8: Economic Activities and Infrastructural development in India
Lesson 22. Land Use and Agriculture
In the previous lessons, we studied climate, soils, various types of resources and human activities. In this chapter, we will study agriculture. For agriculture, land is a very important resource. For its large area size, and physical and socio-cultural diversities, India has different types of land uses. Agriculture is predominant economic activity in India, engaging nearly three-fifths of its working population.
Click here for the complete lesson
Lesson 23. Development of Mineral and Energy Resources
In the previous lessons, we have read about land, soils water and forests resources. In this lesson, we will study another two vital resources namely minerals and energy resources. Minerals like land and water are invaluable treasures of the earth. Without them, we cannot think of industrialisation and hence the development of our economy.
Click here for the complete lesson
Lesson 24. Industrial Development
The processing of natural resources into more useful items is called manufacturing. These manufactured goods are finished products derived from the raw materials. These raw materials used in manufacturing industry may be either in their natural form such as cotton, wool, iron ore etc. or may be in the semi processed form like cotton yarn, pig iron etc. which can further be used for making more useful goods.
Click here for the complete lesson
Lesson 25. Transport, Communication and Trade in India
In the previous lesson, you have studied mineral and energy as an important infrastructural resource. Transport, communication and trade are yet another important services. They facilitate agriculture and industry to grow to their fullest potential. Transport carries the people and goods from one place to another. It helps both the production, distribution as well as consumption processes.
Click here for the complete lesson
Module 9: Human Resource Development in India
Lesson 26. Population Density, Distribution and Growth in India
So far we have had a look at the natural resources of India. They include land, soil, water, forest, mineral and wild life resources. We have also noted the distribution of these above mentioned resources as well as direction and pace of their exploitation and utilization for development. All these aspects are to be studied in relation to people living in the country.
Click here for the complete lesson
Lesson 27. Population Composition in India
In the previous lesson we studied distribution, density and growth of population of
India. We also looked into the causes and consequences of distribution and density of population. We pondered over the causes and consequences of rapid growth of population for the past hundred years. We also took note of causes and consequences of migration of various types. In this lesson we will study composition of Indian population along certain dimensions.
Click here for the complete lesson
Lesson 28. Human Development
Whenever, we think about development, we normally tend to think about the material and economic development. Materials may include house, landed property, motor vehicle, jewellery etc. Again all these material assets are converted in terms of money, whenever or wherever the need arises. Till today, the entire world is divided into two groups of countries - developed and developing. This classification is mostly based on level of economic development.
Click here for the complete lesson
Lesson 29. Human Settlement
In the previous lesson, we have discussed about population composition; total population; rural-urban population; population growth, etc. In this lesson, our focus will be on human settlements. Therefore, discussion will revolve around the concept of settlements meaning and nature, evolution and classification of rural and urban settlements in India.
Click here for the complete lesson
Click here for other NCERTs and NIOS Study Materials