Economy has become a crucial part of IAS Main (Written) Exam General Studies in new pattern of IAS Main (Written) Exam which was introduced in 2013. More than fifty percent questions in IAS Main (Written) Exam 2013 General Studies Paper III were asked from Economy section. Candidates must have strong command over the basic concepts of Economics and their ramifications and repercussions on the economic system and society. Following are important topics for IAS Main (Written) Exam 2014:
• Objectives and evaluation of economic planning in India with Special Emphasis on 12th Five years plan, concept inclusive growth and sustainable development.
• Inflation and impacts of inflation. Inflation targeting, Contradiction between objective of controlling inflation and spurring the economic growth.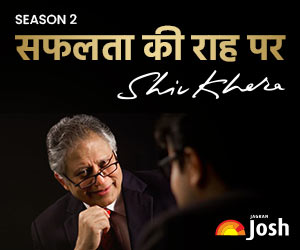 • Green revolution, ever green revolution, Second Green Revolution, Rainbow revolution
• Fiscal Deficit, Finance Commission Recommendation, FRBM Act, Fiscal Discipline,
• Land reforms in India
• Issues related to food processing, government initiatives and policy measures to concerning food processing industries
• Role infrastructure in economic development, different investment models for enhancing the infrastructure (PPP, FDI etc.)
• International trade and need for changing the direction of trade in favor of developing and emerging economies.
• Pre reform and post reform era comparison, post reform economic policies and its implications for generating employment opportunities.
• Direct and indirect farm subsidies, issues related to public distribution system.
• Dismal position of our industrial sector and policy initiative from government side
Economy section of IAS (Main) Exam General Studies III is very comprehensive and exhaustive. Hence, It demands sincere efforts from candidate side. Candidates should not follow blindly many books. Candidate can start with basic books for building up the basics of Economics. Basic NCERT Economics Books of XI and XII standards are inevitable for beginner. Further candidate must consult one standard book like Mishra Puri or Dutt and Sundaram. Only few selected topics should be consulted from these books. Majority of question in IAS Main (Written) Exam 2013 was current issue oriented. Thus, candidates must keep the track of current happenings and initiatives in economic area.