ICSE Maths Specimen Paper 2023 for Class 10: The Council for the Indian School Certificate Examinations (CISCE) has released the specimen papers for the Indian Certificate of Secondary Education (ICSE) exams in 2023. The ICSE exams for class 10th commenced from February 27, and the time has arrived to start solving the specimen papers. Doing so is particularly important for lengthy and practice-based subjects like Maths (Code: 51). Rote learning and blindly memorising formulas is not the way to ace maths. The subject demands immense practice and a concise understanding of the fundamentals from students. Plus, time management becomes paramount in the final exam as there is no defined word limit or time limit for maths questions. Only through practice and analysing specimen papers can you learn how to manage time and reduce exam stress. The ICSE Class 10 Maths specimen paper also gives students an idea about the blueprint, marks distribution and the type of questions and difficulty level they can expect from the final exam. Check here the ICSE Maths Specimen Paper Class 10 and download pdf.
Related:
ICSE Class 10 Maths Specimen Paper 2023
The ICSE Board class 10 Maths paper consists of 80 marks and a duration of two and a half hours. The questions will be of both objective and descriptive type.
15 minutes of reading time will be provided in each paper.
The ICSE Class 10th Maths exam will have two sections: A & B.
All questions from Section A will be compulsory, while students will be allowed to attempt any four questions of their choice from Section B.
Both sections carry 40 marks each.
Mathematical tables will be provided to students for calculation
No extra sheet will be given for rough work. Students must do and clearly indicate the rough work on the main answer sheet itself.
Related: ICSE Class 10 Maths Syllabus 2023
Read the 2023 ICSE Maths Specimen Paper for class 10 in pdf format here. The download link is attached at the end of the article.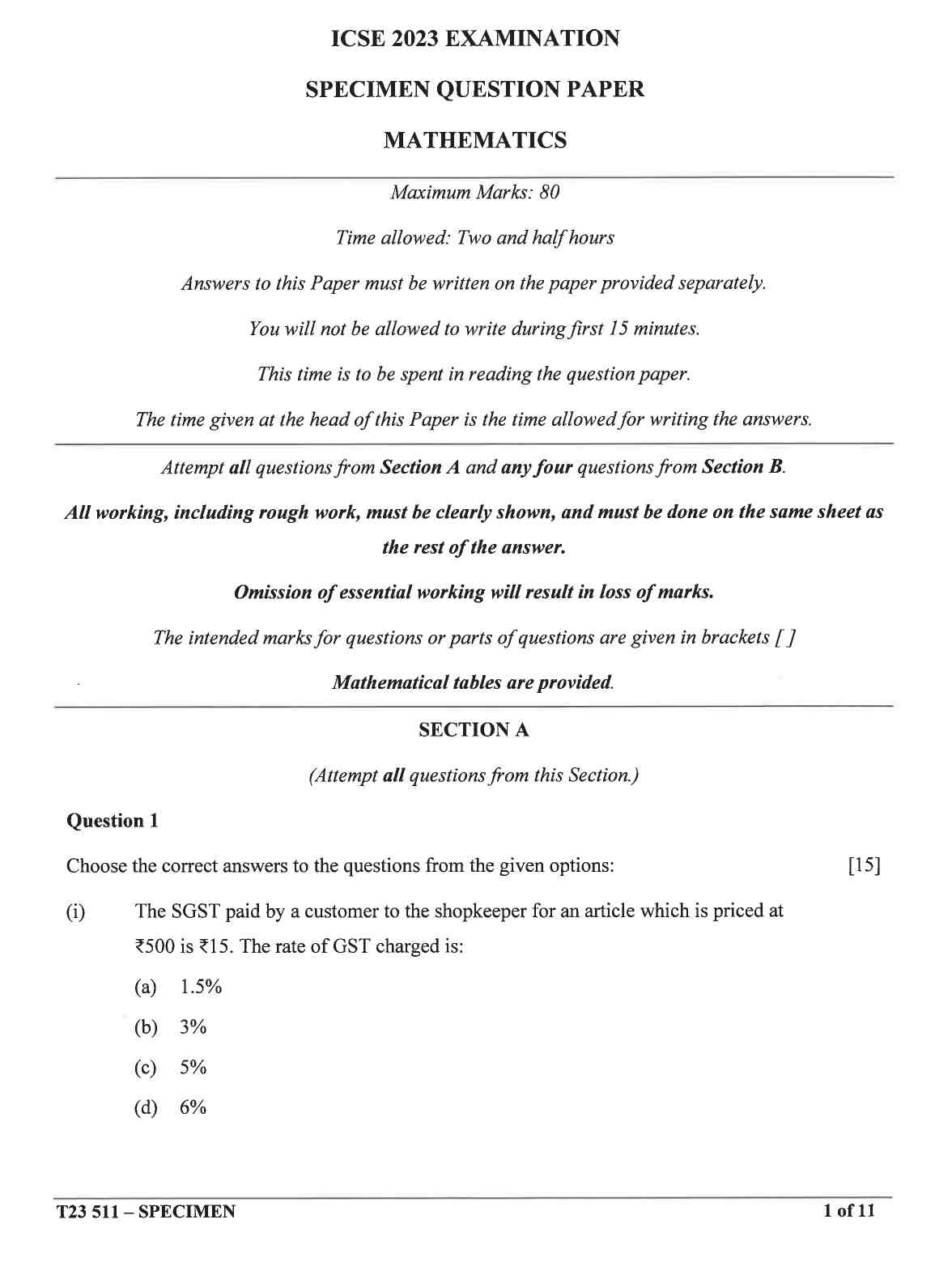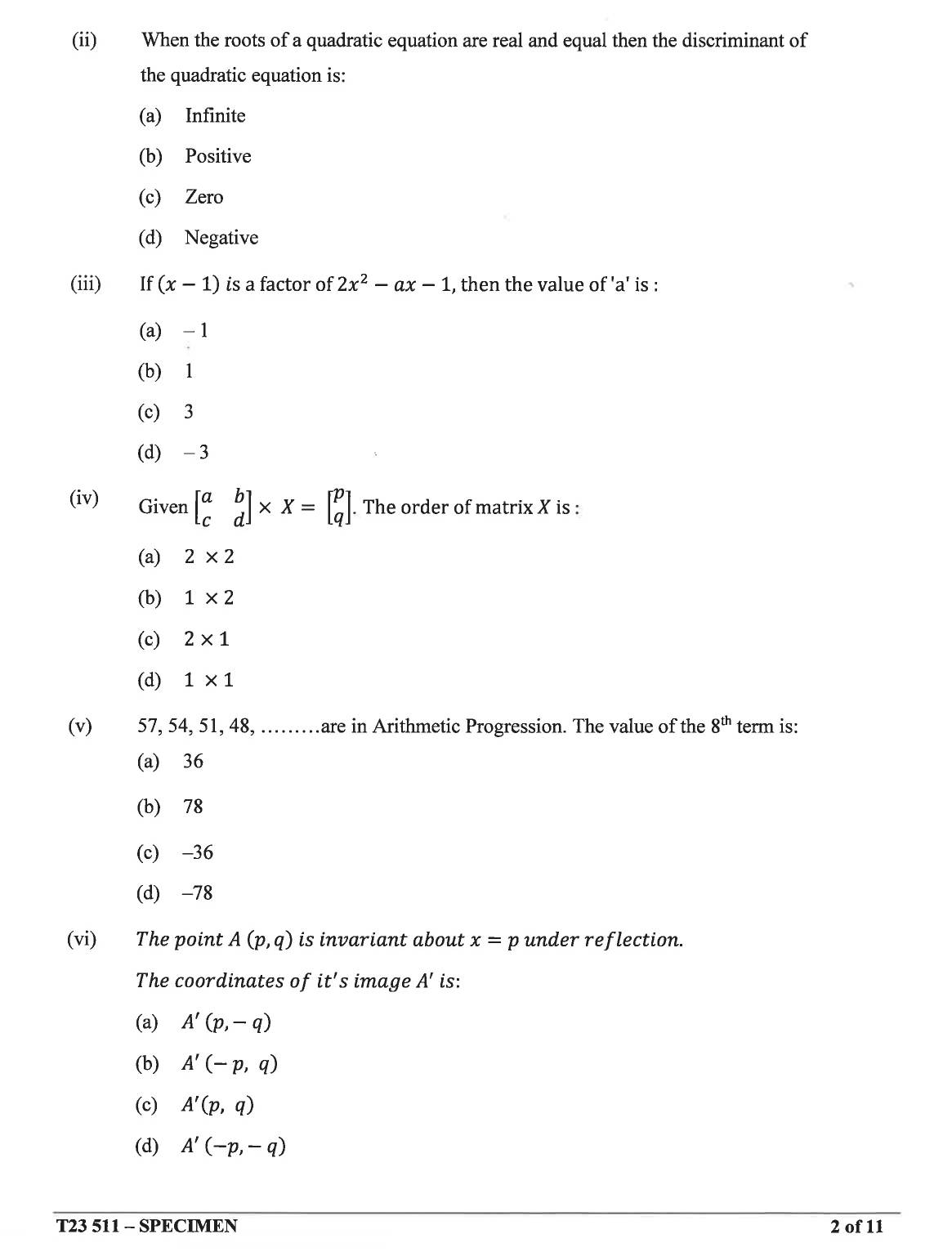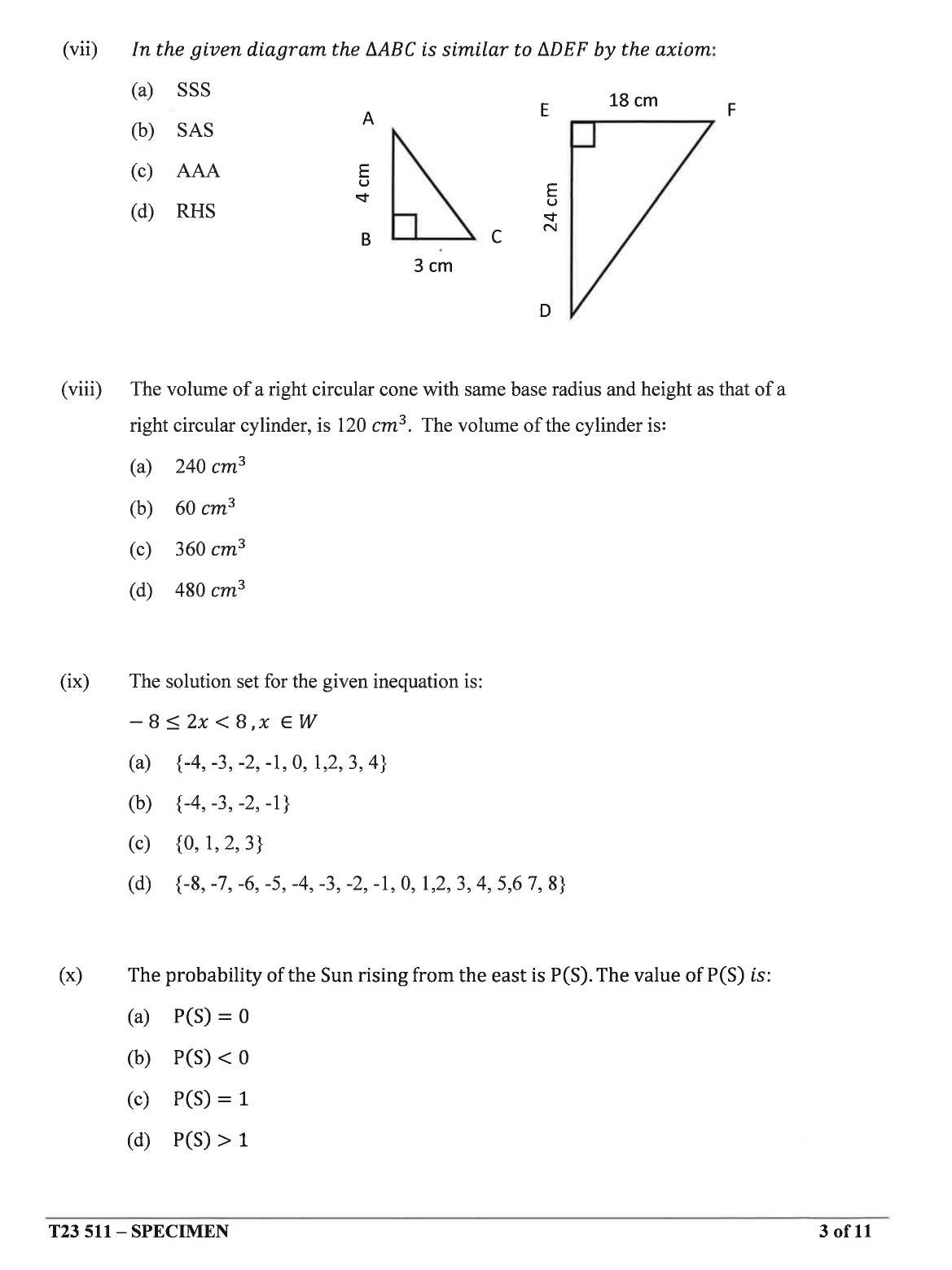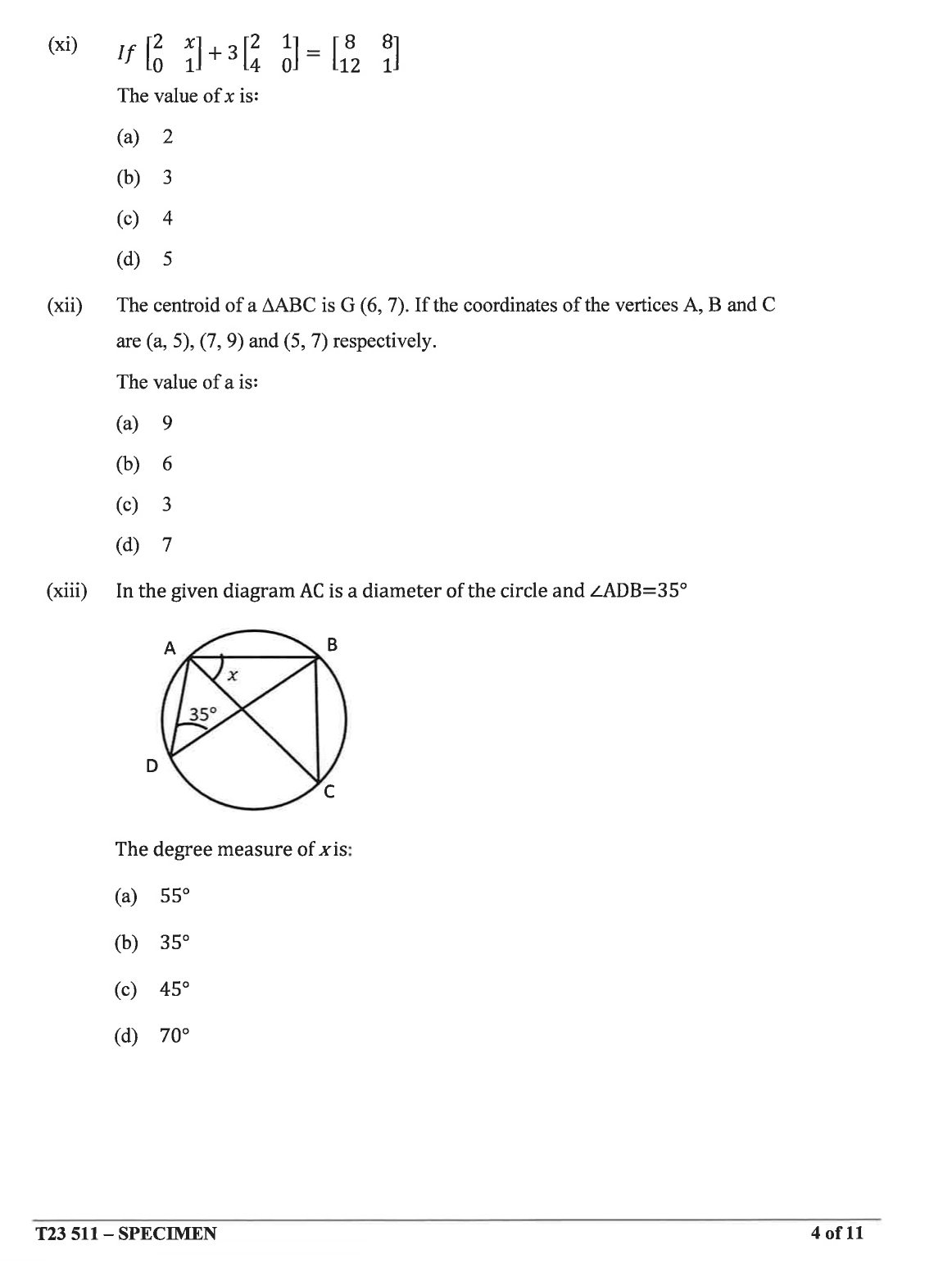 You can view and download the full ICSE Class 10 Maths Specimen Paper 2023 below.
Check all the latest Specimen Papers of ICSE Class 10 below.
Also Read: ICSE Class 10 Syllabus 2023
Also Read: ICSE Syllabus 2023