IFS full form: IFS stands for Indian Foreign Service. It is listed as one of three all-India services, the other two are IAS(Indian Administrative Service) and IPS(Indian Police Service). IFS is the administrative and diplomatic branch of the Indian government's group A and Group B important services. Every year, many people opt to become IFS officials since this job provides multiple opportunities and a very specific way to serve the county. Furthermore, one of the main benefits of this profession is the high salary.
The IFS officials represent India on a global scale. IFS officials are responsible for the country's external affairs, such as diplomacy, trade, and cultural connections. Furthermore, IFS is in charge of developing the government's foreign policies and administering India's mission abroad. We will discuss the IFS Full Form, IFS jobs, salary, eligibility and exam pattern in this article.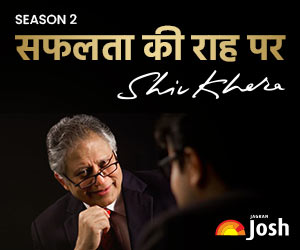 IFS Full Form:
The full form of IFS is Indian Foreign Service. It is one of India's most prestigious governmental services, alongside the Indian Administrative Service (IAS) and the Indian Police Service (IPS).
The Indian Foreign Service (IFS) is a sought-after career path for those who want to serve in the Indian government's foreign affairs department. The IFS is an administrative government service whose major role is to represent India in diplomatic relations with foreign countries. Given below is an overview of IFS:
| | |
| --- | --- |
| IFS | Indian Foreign Service |
| Conducting Body | UPSC(Union Public Service Commission) |
| Mode of examination | Offline or Pen paper |
| Age Limit | 21 is the lower age limit, and the upper age limit is 32(age relaxation is applied for certain categories) |
| Educational qualification | Bachelor's Degree required from a government recognized university. |
| Frequency | Once a year(Usually in June) |
| Main Role | Represents India at an International level and deals with external affairs of the country |
| Salary | Overall IFS Salary is around 60,000 INR |
| Website | upsc.gov.in |
What is the eligibility criteria for IFS?
The necessary eligibility requirements for each applicant applying for the IFS examination are listed below:
| | |
| --- | --- |
| Nationality | Indian |
| Age limit | 21-32 years |
| Educational Qualification | A bachelor's degree from a recognized university |
What is the exam pattern and process for IFS?
The IFS examination is conducted by UPSC and is divided into three parts, given below is a detailed description of the examination pattern and selection process:
Preliminary exam

Two papers- General Studies-1 and General Studies-2 (CSAT)

Multiple-choice questions and carry 200 marks each

Languages: Hindi or English

Main exam

Descriptive exam with a total of 9 papers

Two optional subjects and two mandatory

Total of 1750 marks: 300 each for compulsory Indian language and English; 250 marks for the rest 7 subjects

Interview

Total 275 marks
What are the roles and responsibilities of an IFS officer?
There are several roles and responsibilities of an IFS officer, some of which are listed below:
To represent India at embassies, consulates, high commissioners, and permanent missions around the world.

IFS officials are also tasked with maintaining friendly connections with all stakeholders, including NRIs and POIs, in the country where they are posted.

They must also engage with relevant authorities in the country where they are posted on a variety of issues.

IFS officers must protect India's interests and concerns in the countries to which they are delegated.

Foreign and Indian nationals can seek consular assistance from IFS personnel.

To foster cordial relations with the country where they are posted.
Where do IFS officers train?
Candidates selected for the Indian Foreign Service will be trained at the Lal Bahadur Shastri National Academy of Administration (LBSNAA) in Mussoorie. The LBSNAA training cycle lasts three to four months. Following that, aspirants must attend the Foreign Service Institute in New Delhi for rigorous training. Lectures and attachments with various branches of the government are part of the training here. Following completion of the above training, the IFS officer will get six months of on-the-job training.
What is the salary of an IFS officer?
An Indian Foreign Service officer's monthly salary is roughly INR 60,000. Aside from an adequate income, IFS officers receive multiple benefits like housing, medical expenses, transportation, and more. Due to the high purchasing power in other nations, those deployed in foreign countries receive a Special Foreign Allowance, which can boost their income to INR 2,40,000 per month.
Below is a chart showing the IFS salary:
| | |
| --- | --- |
| Grade | Pay Band |
| Junior Scale | 15,600 - 39,100 INR |
| Senior Time Scale | 15600 - 39,100INR |
| Junior Administrative Grade | 15,600 - 39,100INR |
| Selection Grade | 37,400 - 67,000INR |
| Super Time Scale | 37,400 - 67,000INR |
| Super-Super Time Scale | 37,400 - Rs 67,000 INR |
| Apex Pay Scale | 80,000INR (fixed) |
| Cabinet Secretary | 90,000INR (fixed) |
Also read other full forms article: