IIT JEE 2012 ANALYSIS & Question Paper:
IIT JEE is one of the toughest examinations in the world. In the year 2012 this exam was conducted in two parts, first was PAPER-1 and second was PAPER-2. There were 20 questions of each subject in a paper and each paper consists of 60 questions in total. Paper-1 was of 210 marks and Paper-2 was of 198 marks. This whole booklet is very useful from exam point of view. This booklet consists of three different parts.

First part consists of the analysis of the CHEMISTRY part in Paper-1 and Paper-2. Analysis is very helpful in many aspects; it will help you in understanding:
Importance of chapters.

Type of questions asked.

Trend of the papers.
Second part contains all the questions asked in CHEMISTRY in Paper-1 and Paper-2 with the answers. This Part will help you in understanding the difficulty level of the exam.

Third and the last part contain the marking scheme and type of questions asked in the question paper.
QUESTIONS: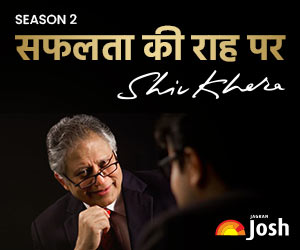 Qu. The carboxyl functional group (–COOH) is present in
(A) picric acid (B) barbituric acid
(C) Ascorbic acid (D) aspirin

Ans. (D)

Qu. Which ordering of compounds is according to the decreasing order of the oxidation state of nitrogen?
(A) HNO3, NO, NH4Cl, N2 (B) HNO3, NO, N2, NH4Cl
(C) HNO3, NH4Cl, NO, N2 (D) NO, HNO3, NH4Cl, N2

Ans. (B)
Qu. When the following aldohexose exists in its D-configuration, the total number of stereoisomers in its pyranose form is: {INTEGER TYPE QUESTION}

Ans. (8)

Qu. With respect to graphite and diamond, which of the statement(s) given below is (are) correct?
(A) Graphite is harder than diamond.
(B) Graphite has higher electrical conductivity than diamond.
(C) Graphite has higher thermal conductivity than diamond.
(D) Graphite has higher C–C bond order than diamond.

Ans. (B, D)
Click here to download the Analysis and Question Paper of Chemistry in IIT JEE 2012
Click here to download the Analysis and Question Paper of Mamthematics in IIT JEE 2012
Click here to download the Analysis and Question Paper of Physics in IIT JEE 2012