According to a new McKinsey Global Survey, its executives have expedited the digitization of internal as well as external operations, by three to four years. Clients of IT companies now expect them to be more IT-friendly as they become more tech savvy themselves. And since the digital transformation has made IT providers increasingly reliant on providing high-quality service, they require a workforce that can meet these changing – and insisting – requirements. All of this has resulted in a significant change in the IT talent acquisition process.
Most aspirants are fearful of technical interviews, owing to the large number of applications for these positions, stiff competition, and longer and strenuous interview processes. While it may appear that cracking technical interviews at large tech companies is an almost insurmountable task, it is possible to land your dream job with structured and thorough preparation. Here are the 7 most important tips for acing technical interviews.
Know your code:
A good programmer not only writes a programming code but also understands why the code works. And in order to get perfect at knowing your code it is paramount to comprehend computer organisation and architecture. Learning & implementing Data Structures & Algorithms is very important in order to answer potential technical questions at the interview.
Be ready to whiteboard:
In technical interviews, whiteboarding has become commonplace. Practicing on the whiteboard and being prepared for the interview can make a significant difference. You should also use online practise resources like CodeSignal or Newton School's Coding Contest, both of which provide pseudonymous coding challenges to help developers build and practise their skills.
Get your geek on:
Start debating your personal thoughts and opinions on the topics at hand during a technical discussion. Because you're in a room with people who share your interests, they'll instinctively be interested in discussing mutually beneficial topics. Take advantage of this!
Showcase your strengths through projects:
When it comes to interviews, it is critical to create and present your projects to the interviewer. Take this opportunity to showcase the projects you have worked on in different domains, be it in domains such as Android/iOS development, ML/DS or full-stack web development in order to showcase your software development skills.
Be enthusiastic:
Interviewers appreciate candidates who are enthusiastic. If you come across as self - assured and upbeat, your interviewer will feel more at ease and will be more likely to engage you in the company. Aside from your technical abilities and public persona, an interviewer wants to ensure that you would be willing to make efforts to gel with the existing employees. Feel free to inquire about training programmes and professional IT certification to demonstrate a desire for learning and advancement.
Be an IT softie:
Regardless of your profession, soft skills are valued in the modern workplace. Employers are increasingly willing to invest in a well-spoken junior resource who can be trained instead of a technical expert who cannot communicate effectively. Soft skills like problem solving ability, good communication, and creativity can be acquired by enrolling in soft-skill courses offered by various platforms.
Don't pretend:
You must always make every effort to answer the questions. However, if you don't know the answer to a question or can't fix a problem, say so. Perhaps the interviewers will ask you to clarify where you're trapped so that they can guide you to the correct outcome. Pretending to know the answer is a bad idea because your ruse will be exposed.
Interviews don't have to be awkward, nerve-racking events in your career. If you're still anxious, remember that the hiring manager is just as invested in the meeting's success as you are. Make an effort to be upbeat and engaging so that the interviewer can get a sense of who you are and how you'll fit into the job role and the organisation. And always remember that coders are creators!
About the Expert: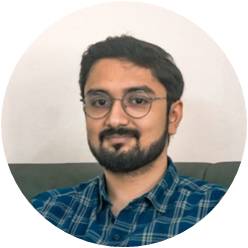 Siddharth Maheshwari, Co-Founder - Newton School
Siddharth Maheshwari is co-founder of Newton School - an edtech platform that enables people to be highly skilled software developers and get into a tech career in top companies and startups. A Computer-Science Graduate from IIT Roorkee, Siddharth has worked with several start-ups and understands both sides of the coin i.e. challenges of developers in terms of training and learning needs as well as the massive talent gap that tech companies faces.