Indian animation artists are making their presence felt across the globe as animation finds its rightful space in Indian entertainment industry
Namaste Hollywood!
India is in an animated mood as it creates a big room for itself in the multi-dimensional world of animation. Be it a Hollywood cyberpunk movie, a computer generated imagery for a cartoon series or simply graphic and visual effects for an international film project, India has all of it ready on its platter! Thus, if it is animation it's got to be Indian.
Desi funda
NASSCOM has pegged the turnover for the industry in India at US $ One billion by 2012. In addition, the Indian animation business struck gold with the entry of global giants such as Walt Disney, DQ Entertainment, IMAX, Warner Brothers, Sony and a host of leading cartoon channels in search of content from India and its rich cultural heritage. They are working closely together with big banners such as Yashraj, Pritish Nandy Communications and UTV to create animated movies for the global market.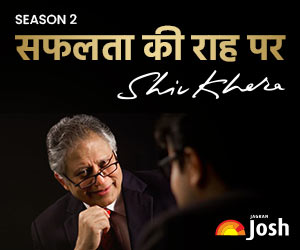 Moreover, a number of animation companies and studios with state-of-the-art technology and highly skilled and creative artists have mushroomed in the country. Cities such as Pune, Mumbai, Hyderabad and Chennai have become the hub for work outsourced from other countries. Some of the famous studios are Toonz India, Crest Communications, DataQuest, Prana, Visual Computing Labs, JadooWorks, Toonz Animation, Paprikaas Animation, Padmayala ZICA, CGI Mantra and Idea Studios, among others.
"The primary reasons for growth are cheap labour as compared to the West, good knowledge of English and of course, experience and expertise in successfully handling and delivering animation projects. Since it's also a lucrative option, more people are investing in it," reasons Vaibhav Kumaresh, Director, Vaibhav Studios. He is also the creator and voiceover artist behind Channel [V] mascot- Professor Sodhi alias Simpoo! Supreet Bhamrah, Centre Head and MD, Frameboxx, says, "Besides cost advantage as an attractive value proposition, Indian history and scriptures, variety of gods and goddesses and mythology offer innumerable and new concepts to filmmakers in the West." For instance graphic novel series from Virgin Comics such as Shakti, Sadhu and Devi, all conceptualised by Indians including Shekhar Kapoor, Siddarth Kotain and Gotham Chopra, among others, are catching the eye of Hollywood filmmakers.
In the spotlight!
India is also playing a leading role behind the triumph of new-age animation globally. Avatar has become the highest-grossing movie of all times with 9 Oscar nominations, including one for the Best Visual Effects category, to its glory! The James Cameroon sci-fi success had an Indian connection as Indian firm Prime Focus was roped in by Twentieth Century Fox to create celluloid fantasies. Besides contributing a number of VFX shots to Avatar, Prime Focus also created 80 percent of the visual effects for another Hollywood hit- The Twilight Saga: New Moon.
Animation solutions from India are also finding a place in unconventional areas such as film titling, special effects, internet gaming and content, broadcast graphics and chroming. Our artists have the advantage of understanding Western humour and executing the same in animation. Rishi Raj, Character Artist, Mobility Arts, adds, "Animation is an extension of arts in the new age of digital and computer media. India has a very rich pool of talent; this combined with the awareness of computers (due to IT) and also a competitive demanding of the cost by the artists makes India a very reliable outsourcing hub."
Thus, India is becoming a hot spot for niche outsourcing work. The outreach of Indian craft in animation has widened as many indigenous firms such as Verve Boomstar and Prime Focus are opening shops in foreign locales. Plus, a highly potential skill force works on a freelancing basis from India. This is fast emerging as a profitable and enjoyable venture with the increase in animated content on television channels, advertisements and films.
Building up the tempo
The time is ripe to build a strong animation culture within the country itself. The Indian audience is accepting the same as a genuine form of art. Animation is not limited only to kids but people are a lot more aware of the creative stuff that goes into the making of an animation film and the story lines are more complex than a simple babyish story. It also extends into the fields of gaming, architecture and medicines. The animator has to be highly interested in creation, experimenting with a passion to excel.
Kumaresh believes, "The biggest challenge we face today is to shift our focus from catering to outsourced projects to creating our own indigenous films for the Indian audiences." Similarly, Bhamrah avers that the need is to get into extensive research and produce great works like Avatar and Lord of the Rings (LOR). LOR created a buzz with the opening of a museum dedicated to the film and its story and characters stealing the heart of the audience and working as a catalyst to its success. Thus, with a vast pool of highly creative talent and filmmakers ready to invest "education in the art of animation, storytelling and film making is the key to our growth," adds Kumaresh. With outsourcing work pouring in from all over the globe and improving visibility of Indian animation in Indian homes, it opens a galore of opportunities for the animation aficionado.