ISC Maths Specimen Paper 2023 for Class 12: The Council for the Indian School Certificate Examinations (CISCE) has released the specimen papers for the upcoming higher secondary Indian School Certificate (ISC) exams in 2023. The class 12th ISC exams are here, having commenced from February 13. The time for learning new topics is now over, and students should focus on solving specimen papers. Maths (Code: 860) is one of the toughest subjects in ISC Class 12. Succeeding in mathematics is all about practice. Maths requires a clear understanding of the topics, but marks are given for the proper application of the concepts. There are multiple ways to solve a question, and there is no defined time or word limit. That's why maths is a major source of headaches for students. They end up exceeding the time limit and scoring poorly. So it becomes essential to know what to write, how much to write, and how much time to spend on a question.
Related: ISC Class 12 Maths Exam 2023: Check Important Resources, Guidelines, Last Minute Tips and Other Details
ISC Class 12 Specimen Papers provide students with the marks distribution, expected questions, and difficulty level of the exam. Judiciously analysing the sample papers can help you enhance your time management skills and reduce exam stress. Check here for the ISC Maths Specimen Paper Class 12 and download pdf.
Related: ISC Class 12th Datesheet 2023 Released: Check the complete exam date sheet and guideline here
ISC Class 12 Maths Specimen Paper 2023
The ISC Board class 12 Maths paper carries 80 marks and a duration of three The questions will be of both objective and descriptive type.
15 minutes of reading time will be provided and writing answers will not be allowed during the
The ISC Class 12th Maths exam will have three sections: A, B and C.
All questions from Section A will be compulsory, while students will be allowed to either attempt all questions of section B or section C. There will be internal choice in all three sections.
Students will be accommodated with mathematical tables and graph papers.
Related: ISC Class 12 Maths Syllabus 2023
Read the 2023 ISC Maths Specimen Paper for class 12 in pdf format here. The download link is provided at the end of the article.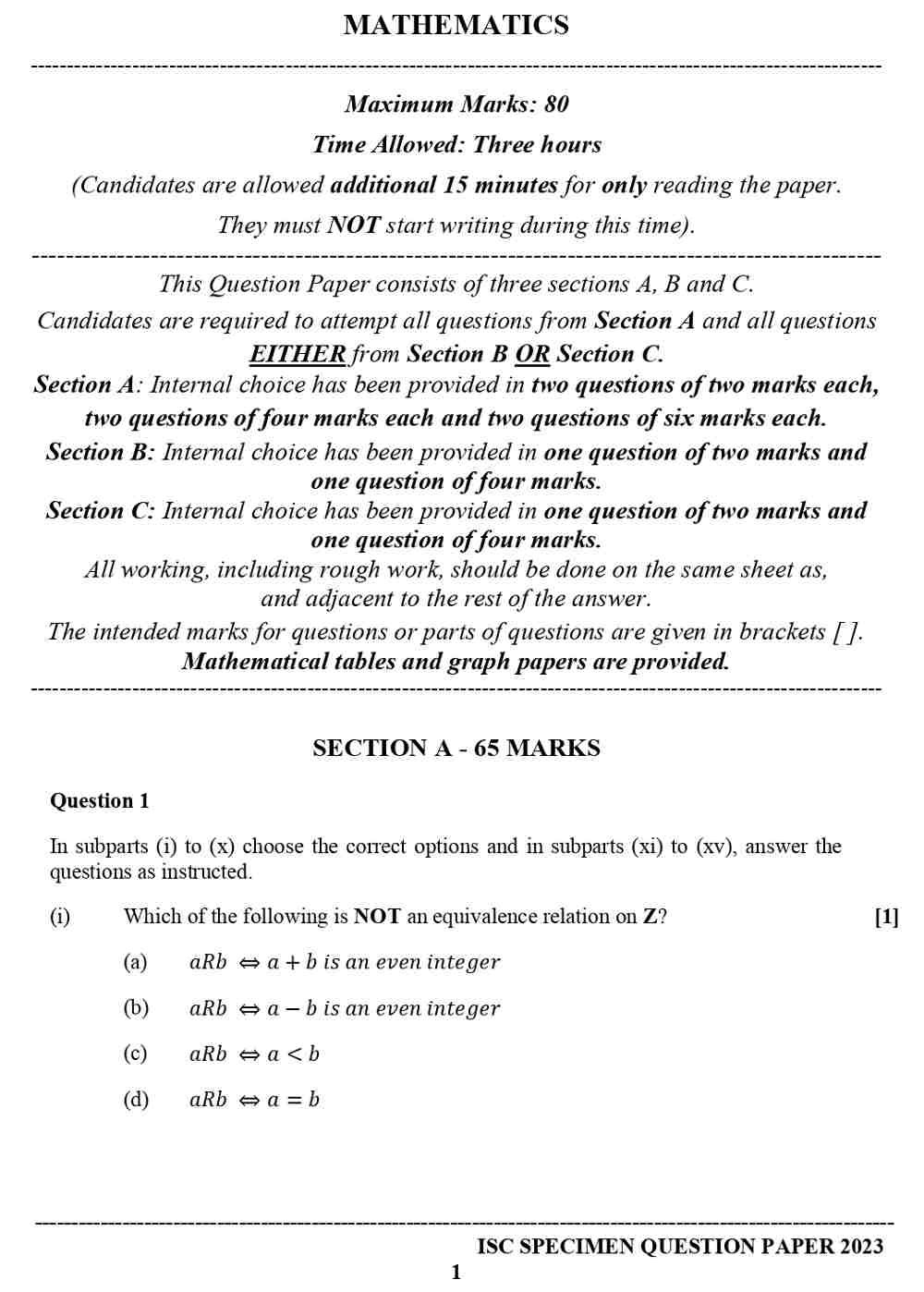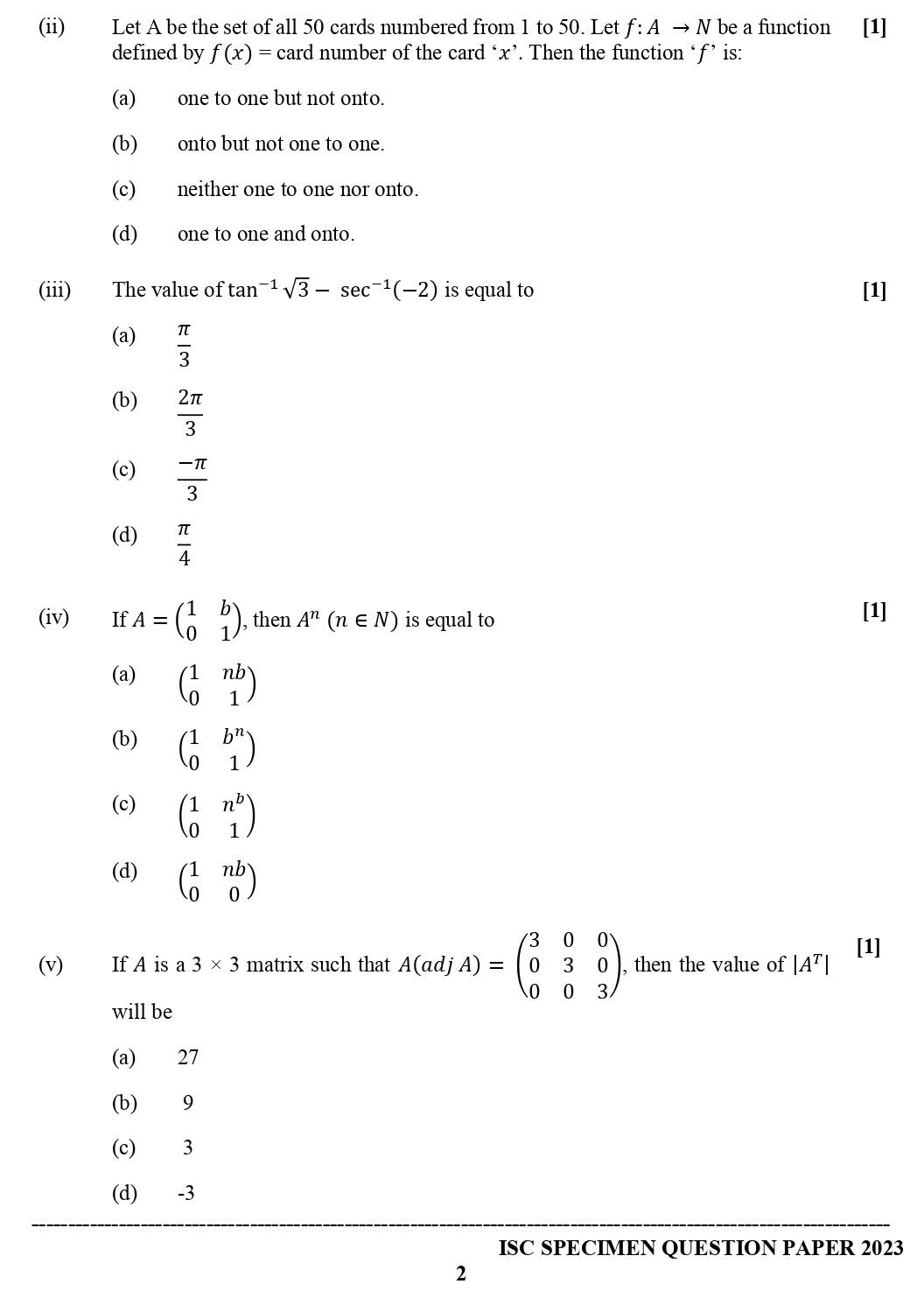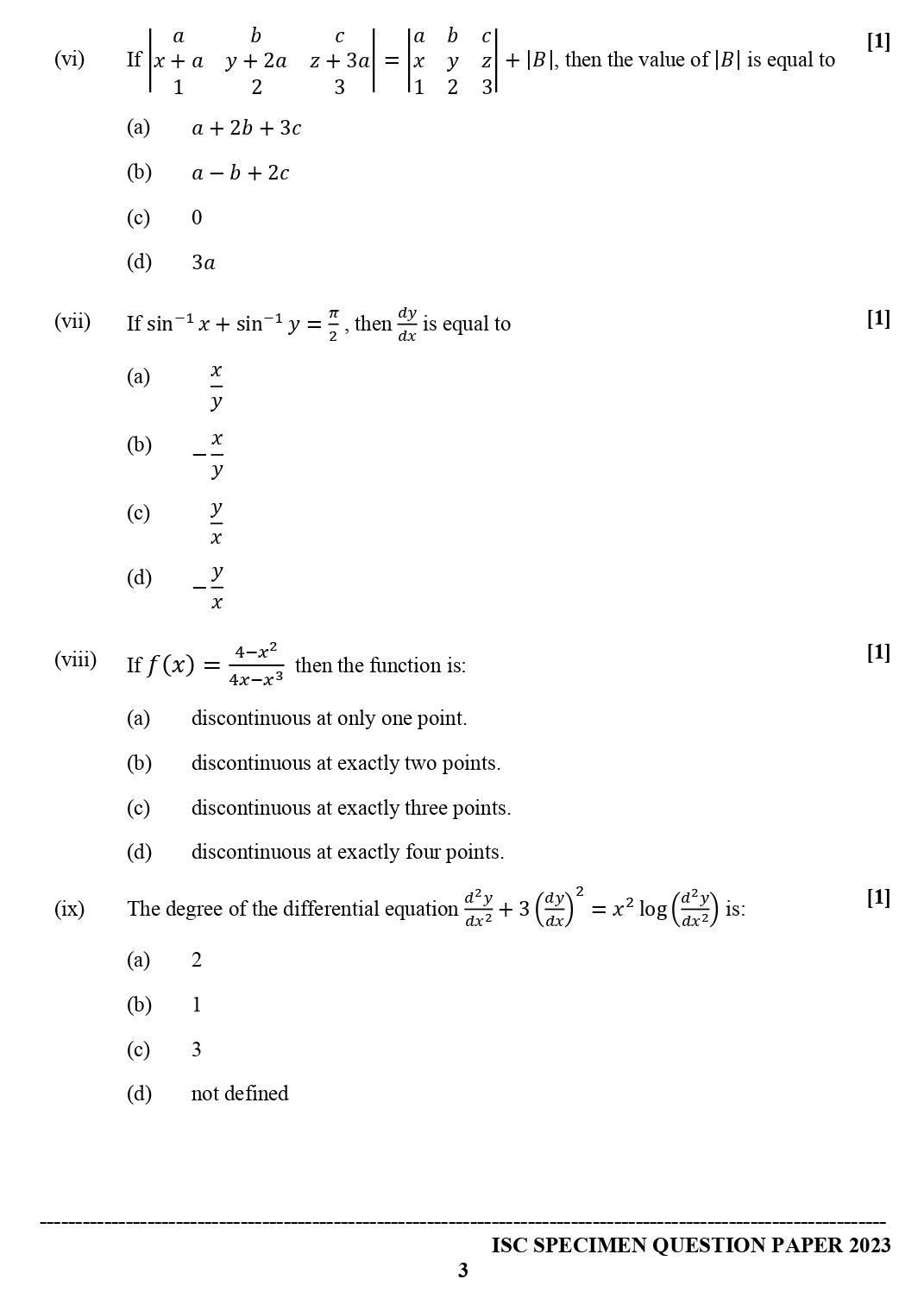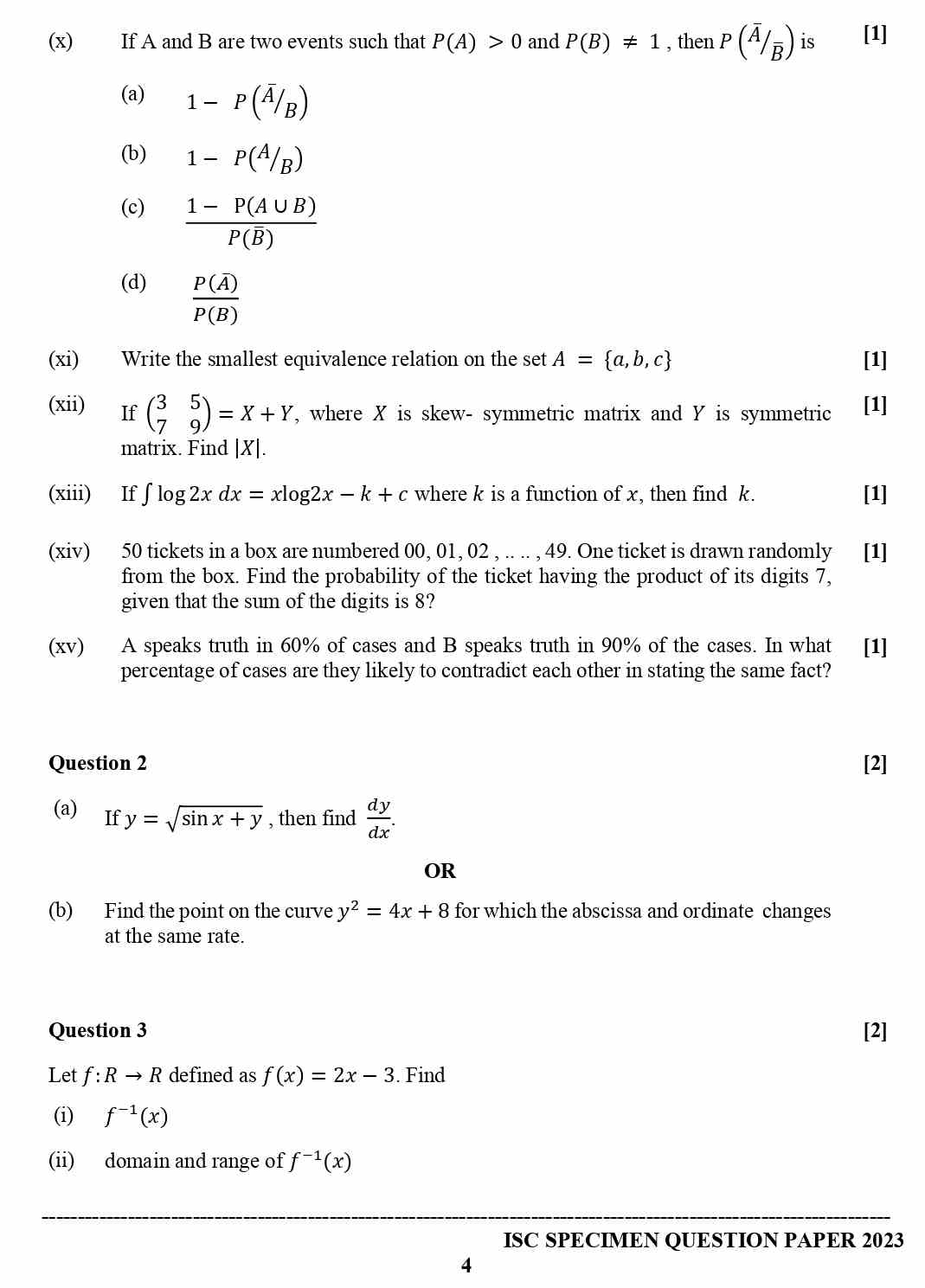 You can read and download the complete ISC Class 12 Maths Specimen Paper 2023 below.
Check all the latest Specimen Papers of ISC Class 12 below.
Also Read: ISC Class 12 Syllabus 2023
Also Read: ICSE Syllabus 2023
View and Download the ISC Class 12 Specimen Papers of related subjects below:-
ISC Accounts Specimen Paper 2023
ISC Business Studies Specimen Paper 2023
ISC Physics Specimen Paper 2023
ISC English Specimen Paper 2023