ISC Physics Specimen Paper 2023 for Class 12: The Council for the Indian School Certificate Examinations (CISCE) has released the specimen papers for the higher secondary Indian School Certificate (ISC) exams 2023. The class 12th ISC exams have arrived, having commence from February 13, and the time has come to begin solving the specimen papers. Some subjects, like Physics (Code: 861), require a deep understanding of the fundamentals and immense practice from students. Since physics is a numerical and problem-solving-based subject, its questions don't have a defined word limit or a particular solution. You can take any approach you see fit.
Must Read: ISC Class 12 Physics Previous Year Question Papers Download PDF
The ISC Physics exam also consists of questions that bundle several topics together. So it becomes necessary to know what, how much, and how quickly to write answers. Time management is important, and one of the easiest and most effective ways to learn the skill is through solving ISC physics specimen papers for class 12. The ISC Class 12 Physics specimen paper also helps students manage stress while giving them an idea of the exam blueprint, marks distribution, type of questions, and difficulty level to be expected in the final exam. Check here the ISC Physics Specimen Paper Class 12 PDF for download.

Related:
ISC Class 12 Physics Specimen Paper 2023
The ISC Board class 12 Physics paper carries 70 marks and a duration of three The questions will be of both objective and descriptive type.
15 minutes of reading time will be provided and writing answers will be prohibited during the time.
The ISC Class 12th Physics exam will have four sections: A, B, C and D.
Section A will be be MCQ based and consist of short, 1-mark answers. All questions from Section A will be compulsory, while students will be allowed to choose from questions in sections B, C and D.
A simple scientific calculator will be allowed for students along with a list of physical constants.
Related: ISC Class 12 Physics Syllabus 2023
Read the 2023 ISC Physics Specimen Paper for class 12 in pdf format here. The download link is provided at the end of the article.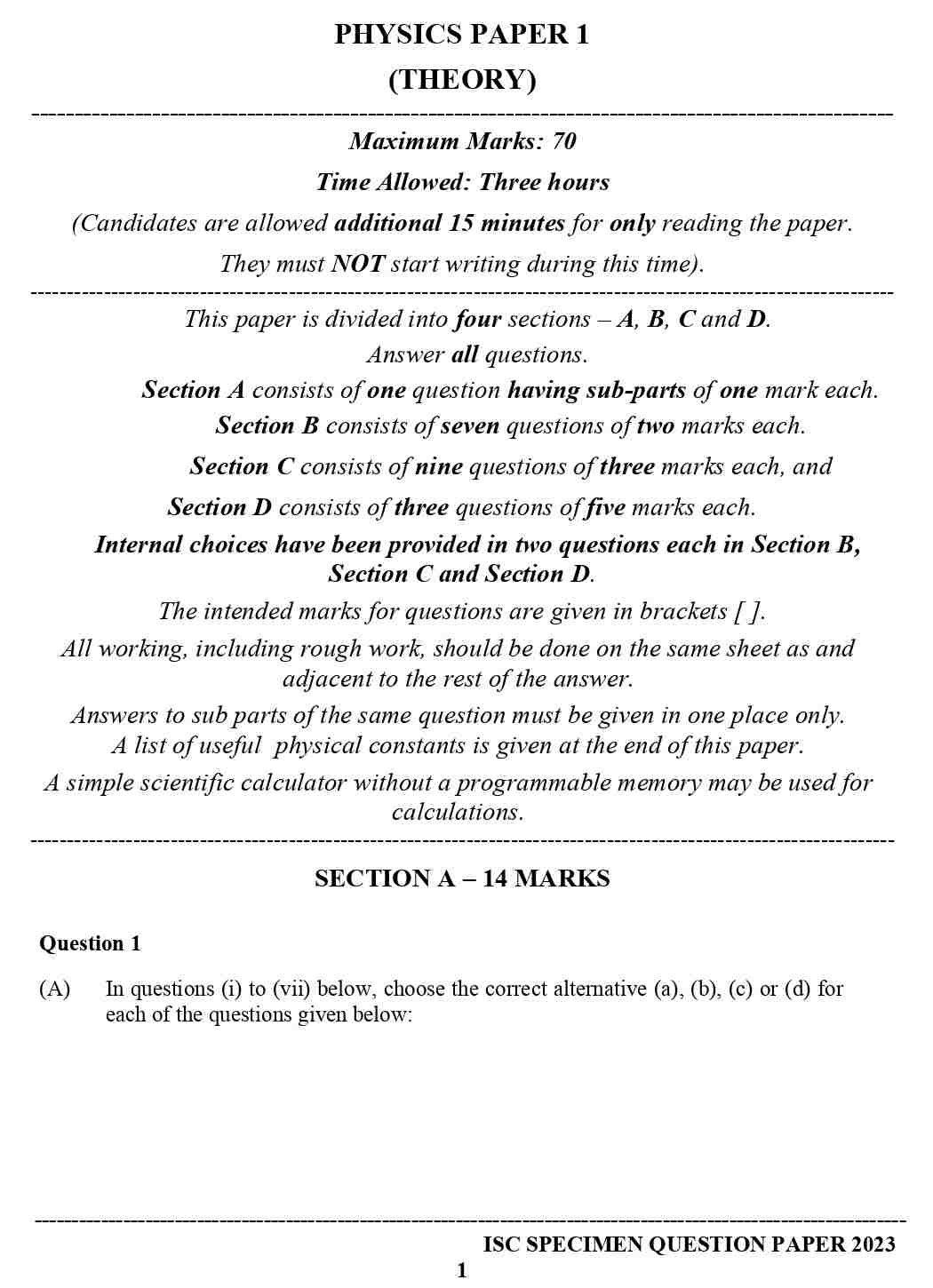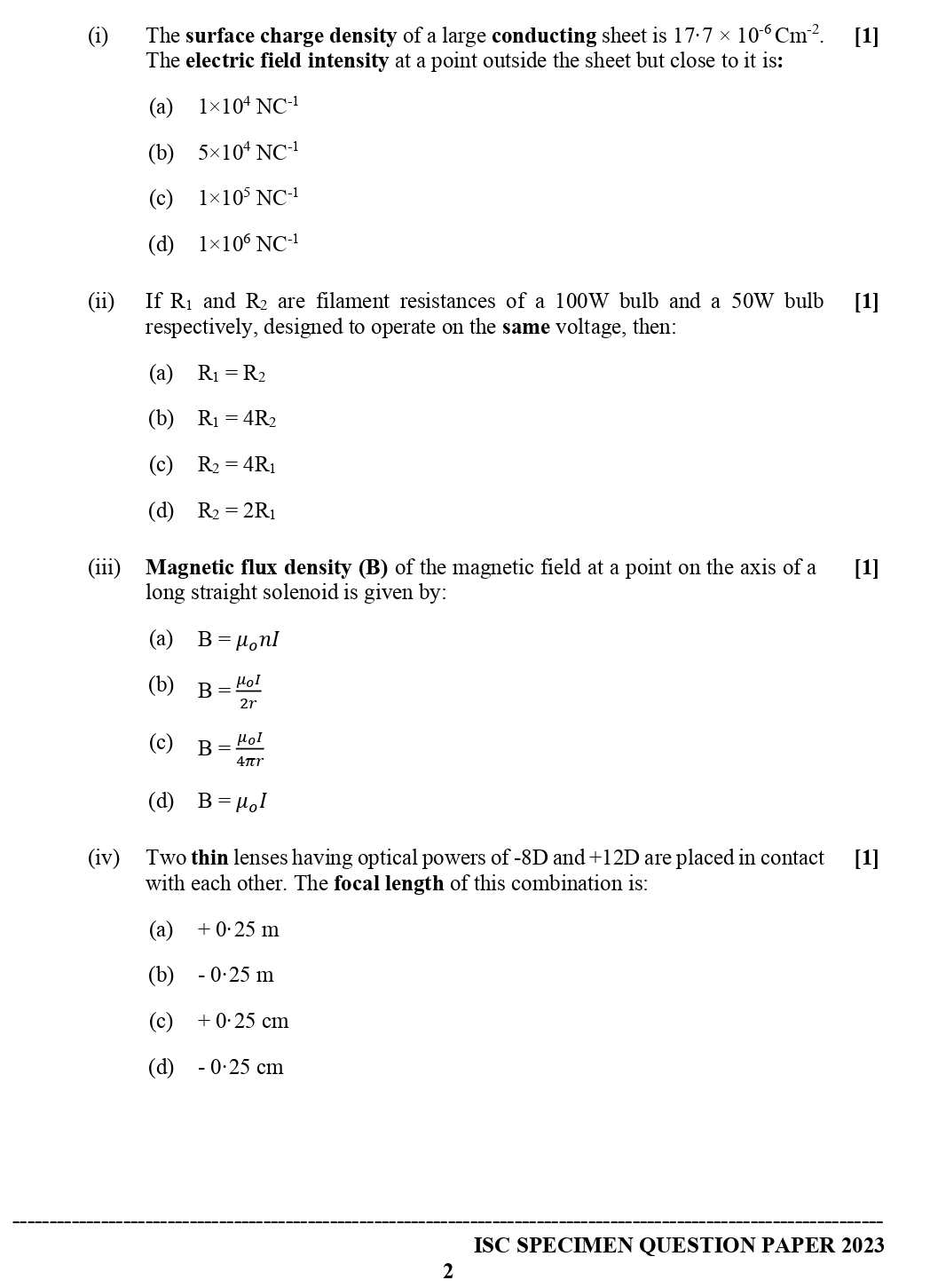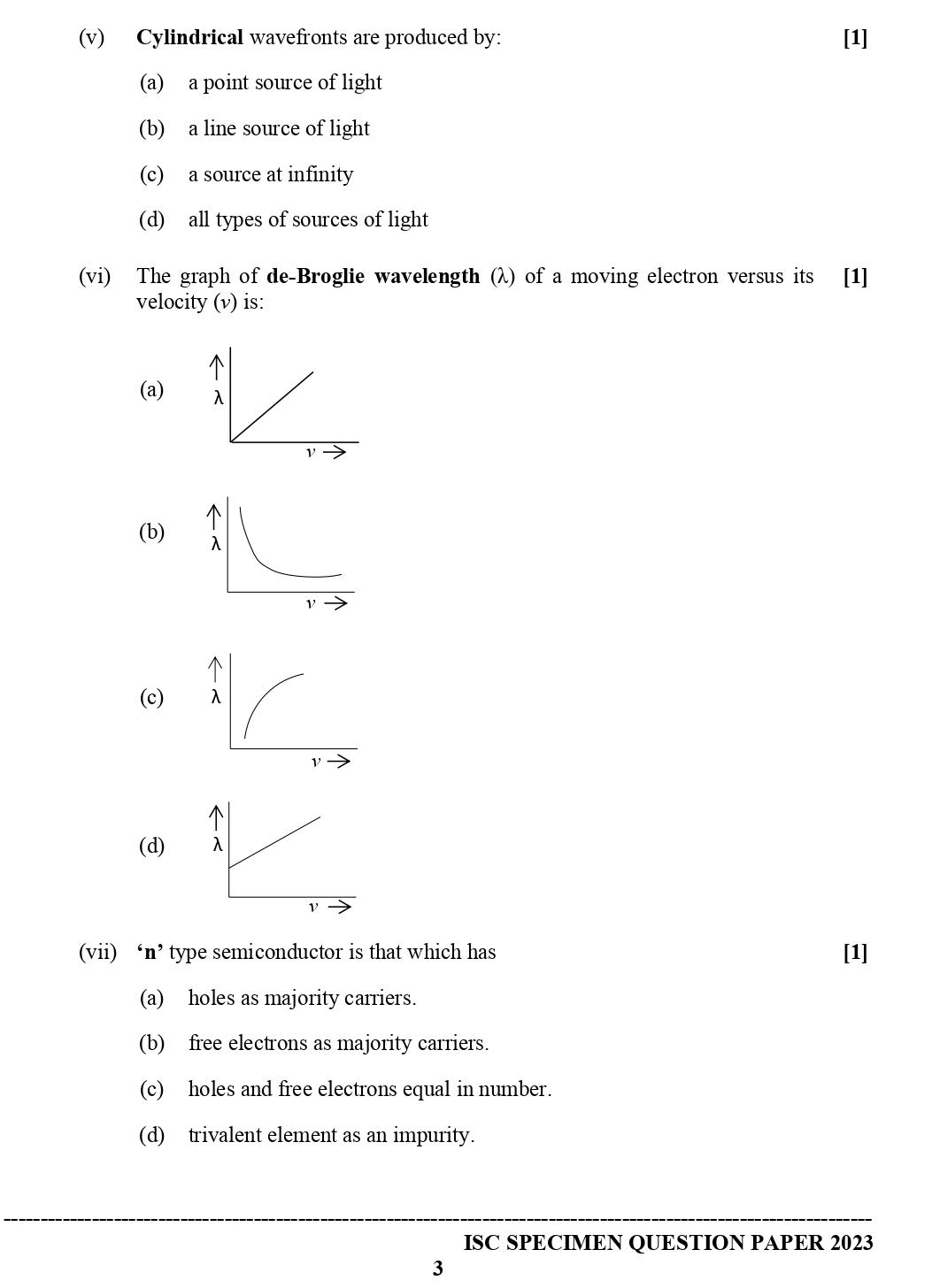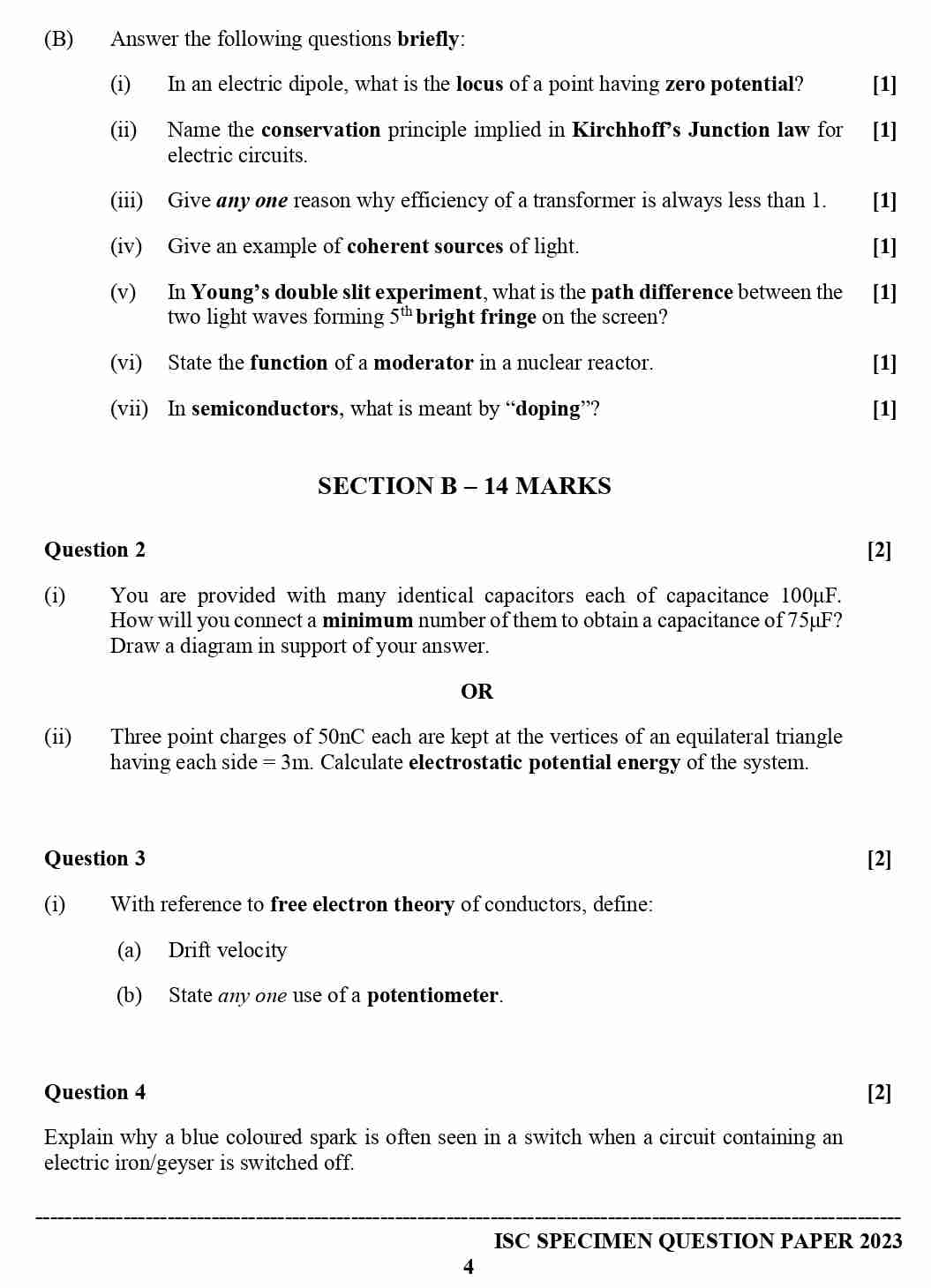 You can read and download the entire ISC Class 12 Physics Specimen Paper 2023 below.
Check all the latest Specimen Papers of ISC Class 12 below.
Also Read: ISC Class 12 Syllabus 2023
Also Read: ICSE Syllabus 2023