'Successful people are not gifted; they just work hard, and then succeed on purpose.' – G.K. Nelson
Khushi Chindaliya awarded Rs. 2.5 Crore to Join Babson College: From Surat to America's No. 1 Entrepreneurship College, this is not a journey that you associate with a typical 18-year old; but then, time and again over her academic career, Khushi has repeatedly proven that she is not your average teenager! Coming from a humble background, the latest achievement of Khushi Chindaliya puts her in a league of her own. She has bagged a Full Scholarship worth Rs 2.5 Crore and become part of the prestigious 'Babson Global Scholars' Program.
Scholarship Details
Khushi is the only Indian student and one of the ten Global Scholars selected from all across the world this year. The program also includes leadership development and support for all recipients. As part of the financial aid being offered to Khushi, the scholarship will cover her entire cost of study for four years – tuition, room and board, books and supplies, health insurance, personal and travel expenses, etc.
Achievements Galore
Daughter of a small business owner Basant Chindaliya and Binita Chindaliya, Khushi will pursue a Bachelor's Degree in Economics and Entrepreneurship at Babson College. Despite the challenges that came her way, she has always outperformed in academics due to her hard work and dedication. This coupled with the right guidance from her mentors has helped her realize the dream of being part of the Babson College.
What makes her achievement even more special is that she will be part of a globally renowned institution that has been ranked as is America's No. 1 College for Entrepreneurship, for 24 consecutive years (US News Rankings). Since its inception in 1919, Babson College has an illustrious alumni base which includes several entrepreneurs, billionaires, industrialists and Fortune 500 CEOs.
Prior to this, Khushi was also in national news when she was appointed as the only Indian Ambassador for United Nations Environment Programme (UNEP) Tunza Eco-Generation in 2020. She is also a winner of a national-level essay competition organized by UNESCO.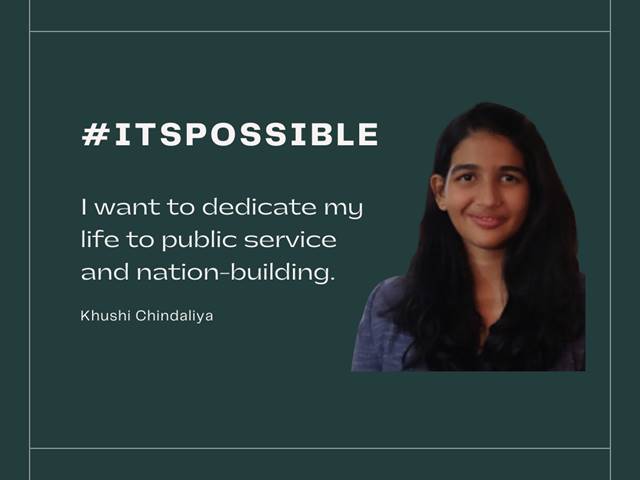 Right Mentorship
Her achievements at a young age of 15 were noticed by Dexterity Global, a national organization powering the next generation of leaders through educational opportunities and training. Thereafter, she was inducted in the 'Dexterity to College' – a career development programme, which helped her in getting the right guidance and mentorship under the aegis of Sharad Sagar - a globally renowned social entrepreneur, noted thought leader, powerful orator and a widely followed Indian youth icon.
Describing her journey, Khushi says "Coming from a low-income family, I had never imagined that one day I will study at America's No.1 Ranked College for Entrepreneurship. This is truly incredible!" She further adds "This would not have been possible without the guidance and mentorship I received at Dexterity Global for the last two years. I am grateful to my Dexterity mentors, especially Sharad Sagar Sir." She added.
Acknowledging the brilliance of Khushi and how she transformed her life, Dexterity Global CEO's Sharad Sagar says "I am so proud of Khushi and all of our Dexterity to College fellows who will study at global institutions this year. These young people come from ordinary backgrounds but have achieved something extraordinary. They will use their world-class education to solve the challenging problems that our country and the world faces."
Staying true to her Dexterity Pedigree, Khushi plans to dedicate her life after completing her course to public service and national building. In doing so, she will join many of her compatriots from Dexterity to College programme in ushering in the new age of equitable growth and inclusive progress for India and the world.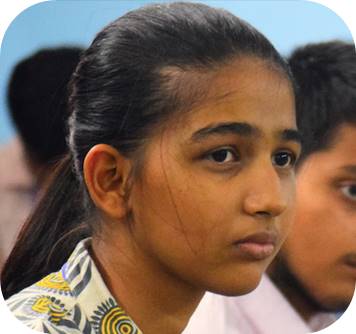 Kushi signifies the #ItsPossible spirit of GenX because… despite a humble background, she held on to her dream of joining the Babson College. Not being one to be held back by her past, with sheer hard-work and dedication, she managed to emerge among the 10 Global Scholars and join the prestigious "Babson Global Scholars" Program.