To register for JEE Advanced 2019, students of Odisha can use the special help desk established by IIT Bhubaneswar in the E-class room (#103), Lab Complex (LBC). Odisha is currently under the hurl of cyclone 'Fani' and because of this the state is facing severe disruption in electricity and internet services. The Chief Minister of Odisha, Naveen Patnaik requested the Centre to extend the registration date of the JEE Advanced examinations by at least 10 days in the wake of Cyclone Fani. The HRD Minister Prakash Javadekar has announced the extension of 5 days in the process of JEE Advanced registration for Odisha students.
JEE Advanced 2019: Two Mock Tests available at jeeadv.ac.in, Attempt to check your preparedness
The minister tweeted, "I am happy to announce that students from Odisha appearing for JEE (Advanced) 2019 will get an extension of 5 days till May 14 for their registration. A decision to this effect was taken following the request of Odisha CM Naveen Patnaik."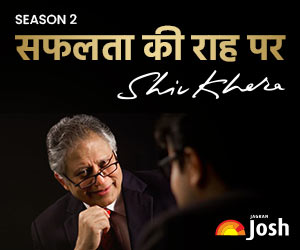 The minister also tweeted "IIT Bhubaneswar will help the #JEE (Advanced) aspirants in #Odisha for online registration as it has fully functional internet connection. As declared earlier #JEE (Advanced) for all students across the country will be held on May 27, 2019."
Students from other parts of the country, eligible for the JEE Advanced, can submit their application till May 9. Check the step wise procedure to submit online application form for JEE Advanced 2019.
1. Go to the registration page of JEE Advanced 2019 or click here.
2. Login using your JEE Main Application Number 2019 and password.
3. Fill details like language, choices of the cities for the examination and other required information.
4. Now, candidates need to upload a scanned copy of all the required documents.
5. All candidates need to pay the application fee in online mode using Credit Card and Debit Card or in offline mode by generating E-challan.
JEE Advanced 2019 Registration begins at jeeadv.nic.in, Last date is May 9