Looking for jobs in abroad, these courses will really help you
Searching a job especially in the company which is based outside the country requires special set of skills. There are some courses for skills. Here the complete list.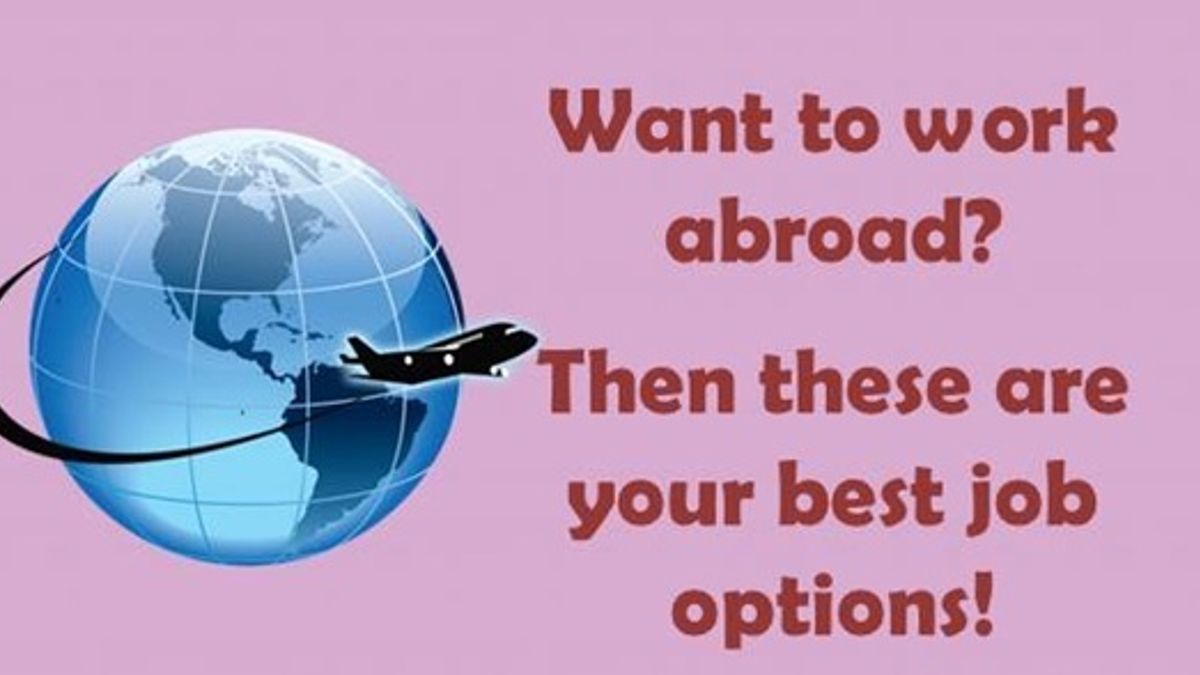 These courses could help you get employed abroad
Are you looking for a job in a foreign country and you don't know what skills you need for this? Then, there are many skills that you need to work on. But, which course you need to get enrolled for that, may be not known by you.
To know what courses you can help you finding a job outside the country, what colleges are offering these courses, and whatever is important for you other than these, keep the reading continue as here we have provided all, we think, is important for you.
Course: Mechanical Engineering
Work: A Mechanical Engineer designs and develops the different parts of machinery for the industries. He also tests the machinery as well as the parts he develops before running it. Apart from this, a mechanical engineer is also responsible for the monitoring of manufacturing process.
Field: Engineering services, Machinery Manufacturing, Computer and electronic products manufacturing, the manufacturing of Aerospace products and parts, and Research and development physical engineering and life sciences.
Country Providing Employment: US, UK, Australia, Canada
Average Annual Salary: About 55 lakhs
Course: Civil Engineering
Work: In private and public sectors, a civil engineer designs the construction projects and system for building roads, buildings, airports, tunnels, water supply, and excreta treatment. Apart from this, he also looks after these.
Field: Engineering Services, State Government, Local Bodies, Non-Rehabilitation Building.
Country for employment: Australia, US, UAE
Annual average salary: about Rs 54 lakh
Course: Insurance Science
Work: Using advanced software / techniques of statistics and modeling to predict risks in the field of insurance and finance, predicting the price and probability of an event.
Field: Finance and Insurance, Professional Scientific and Technical Services
Countries for employment: Australia, UK, New Zealand, US
Annual average salary: about Rs 64 lakh
Course: Biomedical Engineering
Work: Creating, designing and doing research on the devices used in healthcare, with the use of engineering skills in medical field.
Field:Manufacturing and supply of drugs, medical equipments, electro-medical, and control instruments, navigation, measuring, and Research and Development in engineering and life sciences are the key responsibilities of the biochemical engineer.
Country for job: New Zealand, Australia, Ireland, UK, Canada
Average annual salary: About 57 lakhs
Course: Pharmaceutical Science
Functions:They manufacture, test, and develop the new drugs. Apart from this, they raise awareness among the patients about the drugs.
Field: Drug Manufacturing Company, Biotech Company, Contract Research Organizations (CRO), Academic Institutions, Government Agencies and Hospitals
Country: Ireland, New Zealand, US, Sweden, Singapore
Average Annual Salary: Nearly Rs 52 lakh to Rs 66 lakh
Finance
Work:They are experts who advise clients on financial management, investment and retirements.
Field: Banks, Savings and Loan Groups, Financial Investment Firms, Self Employment
Country: Ireland, Luxembourg, Hungary, US, UK, New Zealand, Australia
Average annual salary: About 58 lakhs
Cyber ​​security or computer science
Functions: Protecting the Company's Computer Systems and Networks, and safeguarding the company's confidential data stored in the computers from hackers.
Field: Computer system design and related services, information management of companies and enterprises, management consultancy services etc.
Country: US, UK, Ireland, Germany, Israel
Average annual salary: About 60 lakhs
Course: Computer Network Engineering / Information Technology
Functions: Planning, designing and implementing Computer and Information Networks such as wide area networks (van), extranets, local area networks (LAN) and other data communication networks.
Field: Wired Telecommunication Carriers, Computer Systems Design and Related Services, Satellite Telecommunication, Wireless Telecommunication Carriers
Country: Australia, US, UK, Ireland
Annual average salary: about 66 lakhs
Course: Environmental Engineering
Work: Suggesting the solutionof environmental problems, using the principles of Engineering, Soil Science, Biological and Chemistry.Developing the methods to recycle waste, improve disposal system, public health and water.Controlling the air pollution also comes in the key responsibilities of an Environment Engineer.
Field: Engineering Services, Management, Scientific and Technical Consulting Services, Garbage Treatment, Waste Water Treatment, Pollution Control Techniques
Country: USA, Canada, Russia, Brazil, Australia, UAE
Annual average salary: About 56 lakhs
Course: Petroleum Engineering
Work: A petroleum engineer finds ways to extract oil and gas from ground so that there is benefit but less impact on the environment. The safety of environment is also kept in mind.
Field:Extraction of oil and gas, management of companies and enterprises, manufacturing of petroleum and coal products and engineering services.
Country: UK, Denmark, Netherlands, Canada, New Zealand, US, Australia, Norway
Average annual salary: About 58.5 lakh
Conclusion
The professionals need different set of skills to work in different field. For that, they need to get education, training, and knowledge relevant to the field which make them able to get a good job. There scores of professionals who look for jobs in foreign countries. But, in their course of action, they fail to identify the courses relevant to job they are looking for. Through this article, we have provided all they need to know to get a job in foreign countries.