It's a plain fact that we cannot win everything in life, and we should know the art of "to let go" to face many adverse situations in life calmly. Life is a blend of ups and downs, and sometimes it's not in our hands to hold everything with primacy. You call it destiny or the thrust of time or whatever you may name it, at some point of life, we feel something is not working according to our expectations, no matter how much effort we try to put in. So, what's the point in holding onto grudges, and does it do any good to you in applying force to a firm wall?
However, life doesn't stop at that moment, and time changes. So, act smart by following these mental tips in those bad phases of life where you can do nothing:
Accept things as it is
There are some phases in life, where things go wrong and you can nothing about it but watch. For instance, you get late for an interview just because of a massive traffic jam or you find your teacher or boss grilling you for no reasons. At such situations, you can do nothing as you don't have control over such things. Therefore, it is better not to react but respond in such conditions with a calm and composed mind.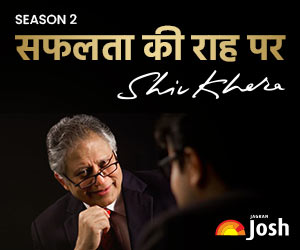 Talk to yourself
If you find yourself stuck in-between a rough conversation between you and your boss, don't try to react and defend yourself unnecessarily. Rather, try to listen to what your boss or teacher has to say, and then ask to yourself about how to take care of certain things that may impress your seniors. This will not only help you to build a healthy relationship with your boss but also will give you enough time to fix the respective things correctly.
If you feel stressed every time you go to work, you better need to look at these jobs that will make your life awesome
Do some productive work
It is normal for each one of us to have faced ugly situations in life. But, that doesn't mean to hold on to those grudges and think about them from time to time. It's to better to move on. One better way to divert your mood from bad experiences in life is by doing some positive and productive work. For example, you can start by completing your pending work and cleaning your room. Doing such stuffs will make you feel good and will keep you in a composed state. Try it!
Get hold of life management skills
Sometimes, it gets too messy and tough to handle adverse situations, eventually keeping us stressed all day-long. Right from the work-pressure at office to the stress of keeping personal activities streamlined, everything seems to get haywire. In such situations, simply take a break, and start all-over again. Try to bring discipline in your life by following a typical timetable. Start waking up early, prepare your own breakfast, clean your room, buy stuffs for home and complete your pending tasks. This will keep you busy yet composed at the mental level, and you will start feeling refreshed all over again.
Don't try to do anything unwillingly
If you are feeling stressed of completing your project or something like designing a power point presentation, you should stop doing that immediately. Doing anything with a heavy heart will lead you nowhere. It's better to relax for some time, do some yoga or breathing exercises, and then start to proceed with your daily work.
Feel the confidence
Remember, you are your own creator! Whatever you want is there waiting for you in the cosmos, you just need to grab it. No matter what the situation is, always try to keep yourself cheerful and see the positive side of everything you do. This will certainly help you to stay cool and calm at your mental level.
Simply, implement these mental hacks in your life, and let the magic happen of its own.
If you want to have your say or want to share your feedback, don't hesitate to write down comments. Also, you can share this article across your circle to let your friends know about the mental hacks to handle every situation in a better way.