The story is, if you have a brain that works, earning in millions is not a big deal. The norm that every Indian parent follows is to make their kids an IIT Passed engineer. Why so? You will get know now! US Based tech conglomerate, Microsoft is supposedly to offer the highest package at the Indian Institute of Technology. The season of final placements will begin from the next week at IIT campus, and top-notch companies have already started making a beeline to filter out the cream resources of the 2018 class batch. This eventually solves the ever-existing problem of excuses that we give in terms of unemployment and inflation. The point is that if you have the ability to make your way to institutes like IIT, there's no stopping as you are bound to appear in the list of wealthy corporate tycoons.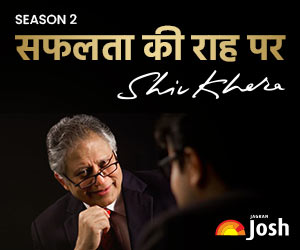 According to the reliable sources from IIT, Microsoft is going to offer a whopping Rs. 1.39 crore per annum package at its Redmond headquarters. The break-up of this total package includes a base salary of Rs. 69,67,741, joining bonus of Rs. 9,67,741, performance bonus of Rs. 13,93,548 and share units valuing Rs. 45,16,129. This is huge as compared to Microsoft's last year pay package of Rs. 87, 74,193 including the base salary and share units.
If you are preparing for interviews and want to impress the interviewer to get the placement offer, here's an interesting read for you
An insight of what other companies are offering
Another big US Based multinational company working as a cab aggregator, Uber Technologies is eyeing on IIT students as they are offering a base pay package of approx Rs. 70.96 Lakhs. However, they are providing lower share options and bonuses as compared to what Microsoft is offering. The total package Uber is providing is Rs. 99.87 Lakh per annum.
The pay packages are likely going to be offered at the Mumbai, BHU, Chennai, and Kanpur campuses as said by the placement sources. Nevertheless, the packages may get higher depending upon the alacrity of companies willing to hire cream resources and get them on board.
Many trusted sources have predicted that the besides that international offers, national pay packages are going to rise this year. This rise in placement offers is not only for IIT but also in other engineering institutes as companies are looking more positive this year.
Multinational companies now want to lay a solid grip and grow their market in India, and for that they need some strong minds. This is surely good news for young engineering students as more and more companies are going to visit their campuses with placement offers. For instance, Uber is likely to visit 8 IIT Campuses to search and offer jobs to the suitable students, which is a big thing in itself.
Another Consumer electronics giant, Samsung, which offered jobs through its pre placement offers at certain campuses earlier, is now offering a massive package of Rs. 96.8 lakhs per annum. Besides, Rubrik, a cloud data management company is paying around Rs. 74 lakhs. Overall, there's a win-win situation in IIT campus and students are going gaga over it. Apart from all these multinational companies, domestic companies are also looking for cream talents this year and visiting engineering institutes to offer jobs.
IIT Placement sources have also confirmed that Oracle, a top IT company is focusing on recruiting domestic talents rather than going international, and they are willing to pay around anything in-between Rs. 23 lakhs per year. The good news for IITians is the rise of pre-placement offers. However, placement offers after the completion of courses are also taking places in a smooth way.
So, that concludes the overall placement story. However, if you think we have missed out on some points or want to have your say, please feel free to pen down your thoughts in the comment box. Moreover, make sure to share this article to your future-engineering friends to let them know about the trend and make them feel good. You may also subscribe to our newsletter so that we can keep you updated on the latest related stories.