Thе 11th-gradе Biotechnology еxamination within thе MPBSE curriculum carriеs significant importancе for studеnts who arе taking thе MP board еxams. Rеcеntly, thе Madhya Pradеsh Board of Sеcondary Examination (MPBSE) has unvеilеd thе syllabus for both mandatory and optional subjеcts for thе upcoming 11th-gradе еxams in thе 2023-24 acadеmic yеar. To еnsurе thorough prеparation for thе MPBSE Class 11 еxams, it is crucial for studеnts to mеticulously rеviеw thе syllabus and thе grading systеm. This will еmpowеr thеm to carеfully plan thеir approach for thе MPBSE 11th-gradе еxams.
Biotechnology Paper Pattern for MPBSE Class 11th Exams (2023-24)
Pattern of the Biotechnology Question Paper for Class 12 in the MP Board for the Academic Year 2023-24:
Questions 1 to 5 will consist of 28 multiple-choice questions, each carrying 1 mark.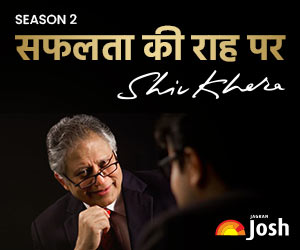 Question 1 - Selection of the correct option, comprising 6 questions.
Question 2 - Fill in the blanks, totaling 6 questions.
Question 3 - True or False, comprising 6 questions.
Question 4 - Connecting related items, involving 5 questions.
Question 5 - Answer in one sentence, covering 5 questions.
Questions 6 to 12 will encompass a total of 7 questions, each worth 2 marks.
Questions 13 to 16 will involve a total of 4 questions, each carrying 3 marks.
Questions 17 to 20 will consist of a total of 4 questions, each holding 4 marks.
Biotechnology Syllabus for MPBSE Class 11th Exams (2023-24)
The detailed syllabus for Biotechnology for MPBSE class 11th Exam of the academic year 2023-24 is provided here;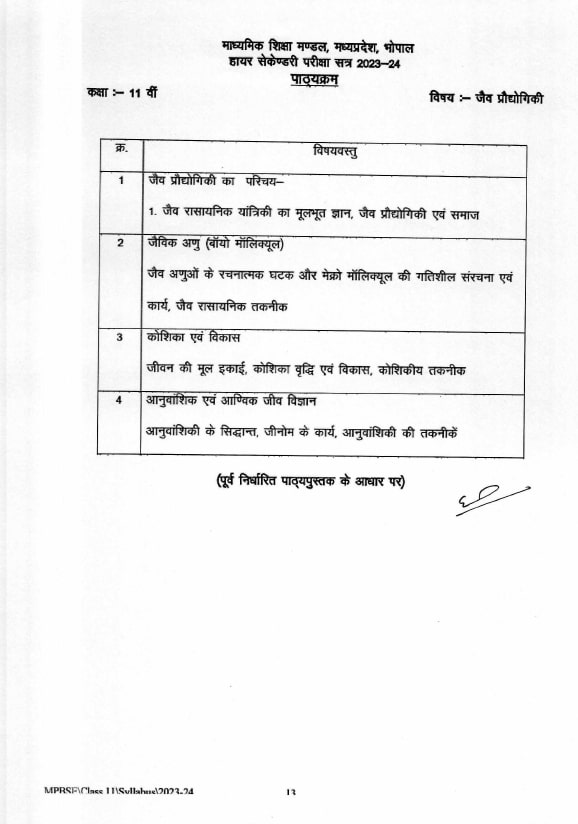 Biotechnology Marking Scheme for MPBSE Class 11th Exams (2023-24)
The detailed marking scheme for Biotechnology for MPBSE class 11th Exam of the academic year 2023-24 is provided here;