NEET UG 2023: The NTA has notified that no cut-off date is applicable for SC and ST certificates for NEET UG 2023. NEET 2023 notification has been amended accordingly, the National Test Agency informed.
The NTA said, "With respect to the Information Bulletin for NEET UG 2023, it is clarified that no cutoff date for SC/ST certificate in favor of concerned NEET aspirants has been stipulated," the official notification stated. In the notification, NTA said that clause 6.2.3 of the bulletin for NEET UG 2023 has been amended accordingly. Even para (1) and para (2) of the Appendix-XB in the detailed bulletin have been updated as well.
As per the NEET 2023 reservation policy, 15% of seats in every course are reserved for SC and 7.5% of seats for ST, and 5% of seats in each of GEN, GEN-EWS, OBCNCL, SC, and ST category seats for PWD candidates. Candidates will have to register online at neet.nta.nic.in 2023 before the last date of NEET UG 2023 registration.

Meanwhile, the Minister of State in the Ministry of Health and Family Welfare, Bharati Pravin Pawar informed the Parliament that there has been an increase of 97 percent in MBBS seats.
NEET UG 2023: NEET Preparation Tips And Strategy
As the updates are coming from NAT day by day, the examination date is also near to knock on the door of the NEET UG 2023 exam. Now all NEET aspirants need to clear their concepts and doubts as soon as possible. In their NEET preparation, they can take help via the best NEET test series which is undoubtedly the right decision to score high in the NEET exam. A test series not only help them to understand the NEET syllabus but also give them the experience to answer the same level of questions within the same time limit.
Well! To make you the right pick here we are giving you two most popular test series from Aakash. Aakash NEET test series is a trustworthy option among NEET aspirants that you can also avail for your NEET preparations.
NEET Booster Test Series 2023
If you are a 12th pursuing student and doing NEET preparation then Aakash NEET Booster Test Series 2023 is for you. Aakash NEET test series helps NEET aspirants to strengthen their concepts with 7 part-syllabus tests & 11 full-syllabus tests. It also provides a competitive environment amongst students across the country similar to the NEET exam 2023.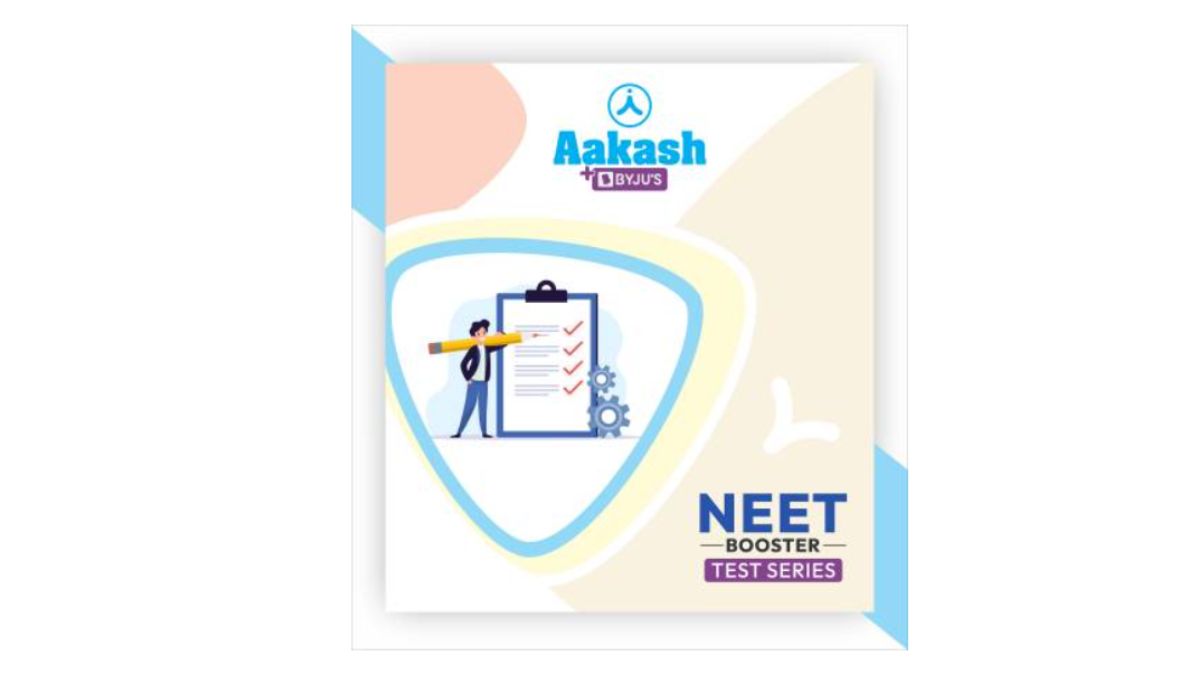 The AIATS test series is the perfect pick for 12 pass-out students. AIATS acts as an artificial stimulator for NEET aspirants who are about to appear in NEET UG 2023. Aakash NEET test series gives them a real-time experience of the NEET exams that lie ahead of them with the best NEET preparations.
Disclaimer: Jagran's journalists were not involved in the production of this article. The prices mentioned here are subject to change with respect to educational sites.