Office politics is one of the biggest challenges that working professionals have to deal with during office hours. Just like a parasite, office politics feeds on your productive time and energy ruining your work life balance. Despite the conscious efforts of both the employee and employer; the menace of office politics still takes a toll on productivity of everyone. But be it a billion dollar multinational or a small enterprise or a start-up, office politics doesn't spare any organization. At this juncture, work-life balance of employees seems to suffer the most.. Cold war and confrontations with co-workers interfere with smooth workflow and overall productivity of the employee as well as the organization.
If you want to stay productive in despite all odds, take a look at this step-by-step approach to deal with office politics smartly: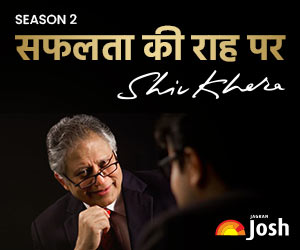 1. Analyse the situation
When you smell politics in office, don't dive head first into it. Before you try to fix the blame on anyone, analyse the complete situation first and understand the background that worsened the situation. See if you are being dragged into the fight / argument, unnecessarily.. A calm approach is advisable in such situations. Over thinking about negative aspects will hamper your productivity which in turn will pile up work creating huge backlog. Later, it will become difficult for you to achieve targets leading to more clashes between you and your manager. So instead of adding fuel to fire, sit back and observe everything while keeping your calm.
2. Beware of shrewd co-workers
Shrewd co-workers are real game changers who ensure that the fire of politics doesn't die down easily. They will find a scapegoat on whom whole blame can be shifted. They can even get you fired! So beware of this colleague or group of colleagues who take pride in running the game of office politics. It is in your hand to maintain the balance between your personal and professional life. Dedicate your time to work and stick to your deadlines. Your work will speak about your personality and sincerity. Don't carry frustration of office tussles to home. Spend quality time with your family. They will be your best stress-busters during trying times in office.
6 habits that highly productive employees possess
3. Maintain neutral approach
When you are dragged in the office politics and your colleagues push you to take sides, it is better to avoid moving to one end of the continuum without listening to other side. Until and unless you are aware of the complete situation, maintain a neutral stand. Every person holds relevance in the organization and when you chose one over the other, it creates drift in professional relations. Distraught relationship with your colleagues will hamper your workflow during the times when you would want their help.. At office, such differences kill near to perfect work-life balance. Maintaining neutral approach will help you to maintain healthy professional and personal relationships with your colleagues.
Proven habits that will keep you happy at workplace
4. Try to discuss the matter in person
This might not be one the best solutions to deal with office politics, but it helps when things go out of control. Talk to your colleagues who might have a wrong perception about you. Give them time to vent out negative impression of your personality that is causing rift between you both. Mend broken ties with them with a constructive conversation. Listen to their expectations and explain yours as well. Work out a solution that is acceptable to both parties. In this way, you will be able to maintain pace with pressing deadlines. When mind is at peace with work life balance, it is easier to provide consistent results.
5. Create cordial environment for everyone
Office politics ruins environment of entire organisation. Even if you are out of the situation, and your team mates are on the target, it will create tense atmosphere within team. Negativity is contagious! When negative vibes hit you, talk to your team mates or manager to maintain harmonious environment at workplace. Positive work environment is motivating for the intellectual growth of employees. It triggers quick result and build positive outlook, which are essential ingredients for a healthy work life balance.
Easy ways to ditch your 9 to 5 job and earn high salary
Share this article to help your dear ones deal with office politics in a smart way! For more interesting updates on work life balance, keep visiting us at https://www.jagranjosh.com/jobs
Also Read…
Working Women's Guide: Brilliant ideas for a hassle free Morning