Parenting is one of the toughest jobs, where parents are responsible for the overall development of their children. From teaching them the right way to take steps, to guiding them about being safe in the outside world, parents are the only guardian angels for their kids. But when it comes to preventing kids from child abuse, the taboo-driven secrecy behind this issue becomes a road-block.
There is no particular rule book of parenting. Thus it is important to develop a friendly and candid relation with kids. Encourage open discussion wherein child gets a room to open up about their sexuality. This will help him/her and you mitigate the risk of abuse (such as physical, sexual or verbal).
Take a look at these tips that will streamline your job and help you communicate with ease to your kid. Here are some ways to prevent child abuse: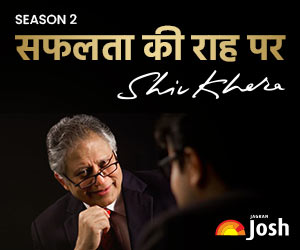 1. Initiate a discussion on body parts
Talk about body parts at an early age. Tell them that some body parts are private. Teach them about each and every body part and use proper names. Do not hide away from sharing relevant facts. Help them distinguish between the body parts that are private. Tell your kids not to let anyone touch those parts, not even their family members and friends. Share stories wherein you can use examples to teach kids about ways in which strangers or known people can possibly inflict harm to them. You can even take help of several videos available on Youtube wherein clear distinction is shown between good touch and bad touch.
2. Taking pictures without permission should be prohibited
Tell your kids not to let anyone take their pictures especially of their body parts. Be it their friend, known or unknown person, tell them to refrain from sharing nude pictures, and that they must inform you about such instances. Give them a fair idea about pedophiles and how they intend to harm the kids. Tell your kids that no one should ever take pictures of their private parts. When you discuss sensitive topics with the kids, they feel safer and would not seek refuge in someone else to get their problems resolved.
First time Parenting: Ways to deal with Career and Kids
3. Motivate them to share all their secrets without hesitation
Children have an in-born fear that parents will be offended if they share talks about being abused. In fact in some cases children don't even realise that they have been abused. Tell them not to let anyone share inappropriate content with them. Talk to them about their daily activities and whom they met and what all they did. Spend time with them. Allow them space wherein they don't hesitate to approach you for sharing any fact. Tell them that perpetrator could be anyone. If they are being harmed by some known acquaintance, they must share rather than keeping secrets from you.
Deciding right time to have baby without hurting your Career
4. Ask them to get away from uncomfortable situations quickly
Raising kids is not an easy task especially when they are in tender age. Encourage them to leave from the situation in which they feel threatened or frightened. They must not risk their lives when someone threatens them to do malicious act. Some children find it difficult to say a "NO" to elders. In this case, tell them that they must not be scared of anyone if they get stuck in uncomfortable situations.
Is having a single child the right decision for working couples?
5. Tell them to stay safe on social media
With social media spreading its wings in every sphere of life, it has become imperative to teach kids on how to stay safe on social media. Tell your kid to not to share pictures of their body parts online. Ask them not to accept invites from strangers and not to share personal information with anyone. Android apps are also a big hurdle for the development of kids. Train them in a way that they stay away from games such as "Blue Whale" and block people who send inappropriate messages to them.
Remember that one discussion is not enough with your kid. They need to be reassured time and again. Let them know that you really care and you are approachable whenever they are in trouble. Before they think of approaching any teacher or friend, you should be their first point of contact to come to their rescue.
Share this article with those you love and care about to spread awareness about measure that can prevent kids from being abused! Share with us your tried and tested tricks to aware kids on this sensitive issue. To receive more updates on managing family life along with career, subscribe to our newsletter by filling up the form given here!
Also Read...