Police Reforms in India: Crux of PRS Report
The report deals with some of the important issues related to police functioning like police accountability, vacancies, issues related to the constabulary, crime investigation, police investigation, and police-public relations.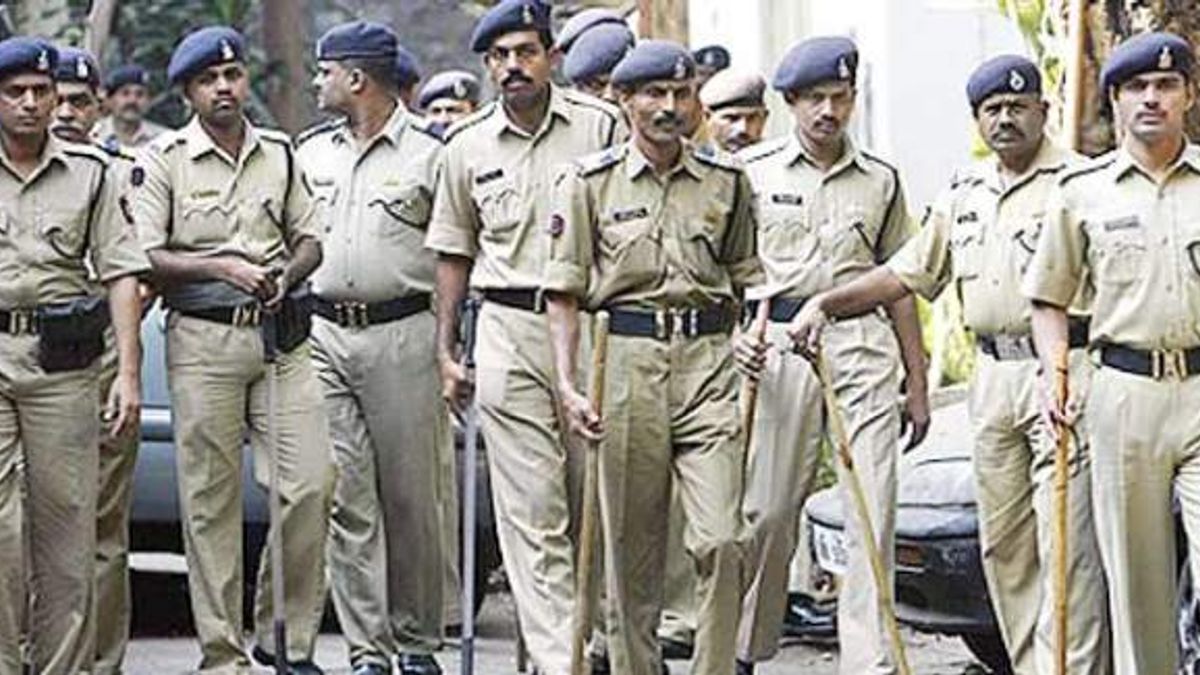 Police Reforms in India: Crux of PRS Report
The primary role of police forces is to uphold and enforce laws, investigate crimes and ensure security for people in the country. In a large and populous country like India, police forces need to be well-equipped to perform their role well. Further, they need to have the operational freedom to carry out their responsibilities professionally and satisfactory working conditions.
It is against this backdrop, a report on 'Police Reforms in India' was prepared by Anviti Chaturvedi of PRS. For the benefit of Civil Services Exam aspirants, we are providing important points of the report that will be helpful in Mains GS II Paper and the Public Administration Optional Paper.
So far, various expert bodies have examined issues with police functioning in the country. Some of the prominent among them are – National Police Commission (1977-81), Ribeiro Committee (1988), Padmanabhaiah Committee (2000), Malimath Committee (2002-03), Police Act Drafting Committee (2005) and Police Act Drafting Committee II (2015). Besides, the guidelines of the Supreme Court in the Prakash Singh Vs Union of India Case of 2006 and the recommendations of the Second Administrative Reforms Commission (SRC II 2007) are also guiding the police reforms in the country.
Some of the issues dealt with above mentioned committees and their recommendations are given below.
1. Police accountability

a) Accountability to the political executive Vs operational freedom: In India, various kinds of complaints are made against the police including complaints of unwarranted arrests, unlawful searches, torture and custodial rapes.
The SRC II has noted that this control has been abused in the past by the political executive to unduly influence police personnel, and have them serve personal or political interests. This interferes with professional decision-making by the police, resulting in biased performance of duties.
To allow the police greater operational freedom while ensuring accountability, various experts have recommended that the political executive's power of superintendence over police forces be limited.
The SRC II recommended that this power be limited to promoting professional efficiency and ensuring that police is acting in accordance with law.
b) Independent Complaints Authority: The SRC II and the Supreme Court have observed that there is a need to have an independent complaints authority to inquire into cases of police misconduct. This may be because the political executive and internal police oversight mechanisms may favour law enforcement authorities, and not be able to form an independent and critical judgement.
Under the Model Police Act, 2006 drafted by the Police Act Drafting Committee (2005), and the Supreme Court guidelines (2006), states are required to set up state and district level complaints authorities.
2. Vacancies and an overburdened force

Currently, there are significant vacancies within the state police forces and some of the central armed police forces. As of January 2016, the total sanctioned strength of state police forces across India was 22,80,691, with 24% vacancies (i.e. 5,49,025 vacancies)
A high percentage of vacancies within the police forces exacerbate an existing problem of overburdened police personnel. While the United Nations recommended standard is 222 police per lakh persons, India's sanctioned strength is 181 police per lakh persons.
The SRC II recommended that one way to reduce the burden of the police forces could be to outsource or redistribute some non-core police functions (such as traffic management, disaster rescue and relief, and issuing of court summons) to government departments or private agencies. This will also allow the police forces to give more time and energy to their core policing functions.
3. Constabulary related issues

a) Qualifications and training: The Padmanabhaiah Committee and the SRC II have noted that the entry level qualifications (i.e. completion of class 10th or 12th in many states) and training of constables do not qualify them for their role. One of the recommendations made in this regard has been to raise the qualification for entry into the civil police to class 12th or graduation.
It has also been recommended that constables, and the police force in general, should receive greater training in soft skills (such as communication, counselling and leadership) given they need to deal with the public regularly.
b) Promotions and working conditions: The SRC II has further noted that the promotional opportunities and working conditions of constables are poor, and need to be improved. At present, a constable in India can expect only one promotion in his lifetime, and normally retires as a head constable, which weakens his incentive to perform well. The SRC further recommended that the orderly system be abolished across states.
4. Crime investigation

In India, the crime rate has increased by 28% over the last decade. However, conviction rates (convictions secured per 100 cases) have been fairly low. In 2015, the conviction rate for crimes recorded under the Indian Penal Code, 1860 was 47%. The Law Commission has observed that one of the reasons behind this is the poor quality of investigations.
The Law Commission and the SRC II have noted that state police officers often neglect this responsibility because they are understaffed and overburdened with various kinds of tasks.
In light of these aspects, experts have recommended that states must have their own specialized investigation units within the police force that are responsible for crime investigation. These units should not ordinarily be diverted for other duties.
5. Police infrastructure

Modern policing requires a strong communication support, state-of-art or modern weapons, and a high degree of mobility. The CAG and the BPRD have noted shortcomings on several of these fronts. For instance, an audit of the Rajasthan police force (2009 to 2014) concluded that there was a shortage of 75% in the availability of modern weapons against the state's own specified requirements.
The CAG has found that there has been a persistent problem of underutilisation of funds meant for modernisation. In 2015-16, the centre and states allocated 9,203 crore rupees for modernisation. However, only 14% of it was spent.
6. Police-public relations

Police-public relations are an important concern in effective policing. The SRC II has noted that police-public relations are in an unsatisfactory state because people view the police as corrupt, inefficient, politically partisan and unresponsive.
One of the ways of addressing this challenge is through the community policing model. Community policing requires the police to work with the community for the prevention and detection of crime, maintenance of public order, and resolving local conflicts, with the objective of providing a better quality of life and sense of security.
Various states have been experimenting with community policing, including, Kerala through 'Janamaithri Suraksha Project', Rajasthan through 'Joint Patrolling Committees' and Assam through 'Meira Paibi'.
Conclusion

Law and order is vital for any society to achieve and maintain prosperity and morality. To maintain law and order, an efficient and effective police is necessary, especially in developing countries like India. Hence, it is high time the political and permanent executive must implement the remedial measures to bring necessary reforms in police functioning.